I've spent the last couple of years pushing myself in the ad world, in particular with branding and branded content, by educating myself, attending conferences and conventions, meeting with top EPs, MDs, ECDs as well as a few CEOs. I've visited over a dozen countries and have studied the cultures, customs, and environments in each place that make it unique.
This has opened my eyes to the wonderful world of branding!
You have the brand, the client, and the environment in which these brands exist.
First and foremost, brands need to reflect the environment in which they operate.
You see, in my opinion, it's about the experience. The ability to bring filmmaking to branding is key. The client has their needs, dictated by analytics and demographics, and so forth, and it's my job to imbue and execute their vision with my skill sets, vision and approach.
So the first part of my travels was about growing as an artist while visiting breathtaking environments filled with sounds, smells, views and textures, absorbing the details that would make any project titillating!
I created an itinerary that included locating and breaking down the most epic recent action sequences per their environments – visiting the medinas of the famous Bourne Ultimatum sequence in Tangiers, Morocco, as well as the film's opening sequence at Waterloo station in London, exploring the markets of the Skyfall motorbike sequence in Istanbul, Turkey, walking the stairs and roads of The Bourne Identity car chase sequence in Paris, as well as where they filmed Ronin. I also visited more romantic locales like Granada and Ronda where countless writers spent time dreaming and composing masterpieces. This culminated in a visit to the Sierra Nevada's, where Spaghetti Westerns were filmed once upon a time. Then China, where I visited Blade Runner-esque cities and also saw firsthand those magical Gingko trees used in the fight sequences of the cinematic masterpiece HERO.
Where the jump sequence in Bourne Supremacy took place
I spent time near Stonehenge, walking about in dark forest nights, looking at the stars, thinking about the Druids as they would be walking the same land, while listening to Black Sabbath. It just felt right and the harmonics matched! Sound can sometimes evoke a space stronger than anything else.
There are unique sonic aesthetics of each place, like in Fez Morocco where the calls to prayer ring out from over a thousand mosques, or in Paris where you can stand on the Eiffel Tower at sunset while listening, on that particular moment, to two Ferraris racing on the streets, or in China where morning is signaled by multitudes of hacking and coughing. These sounds make for experiences you never forget!
I started out by making a name for myself as a dirty cameraman. Someone who would do whatever it takes to get you that hero shot. Eventually I formed a team for shooting Previz and with our skill sets, we could experiment. We made hundreds if not thousands of mistakes and we worked with the very best Hollywood had to offer. Two of my buddies who were unknown at the time are now stunt doubling for Chris Pine, Channing Tatum, Chris Hemsworth and Vin Diesel. These are the guys you call if you need someone to ride a motorcycle on one wheel while shooting a machine gun, or hang from a helicopter 1500 feet high in the air, or roll a car, flip a bus, ride a chariot using a whip while on fire — you name it! Talented individuals.
They tell me of commercials they work on with budgets sometimes in the millions of dollars. They have all the tools, from techno-cranes to ultimate/Russian arms to drones, but often these expensive toys never end up being used. I see this as a disservice to the client as their money is grossly misused. Talented directors who are good with "story" don't always have the experience to choreograph fast sequences or know how to film things that move fast, especially speed bikes and cars. In the end, too much money is spent, the product is limp and the agency and client still have to answer to their shareholders.
The latest BMW film THE ESCAPE is an interesting case study. The original BMW Films pretty much started it all, defining the branded content category, as we know it today! They bypassed the mainframe by targeting professionals with their DVD packaging direct to potential new owners.
Probably unsurprising in many ways, but the latest one didn't achieve what the originals did. Filmed primarily in Toronto with a production budget of $2 million and $1 million in post-production, and with over 2 years of development at agencies, the total cost is likely closer to $5 million. Not to mention the monies it takes to advertise and broadcast a piece like this. THE ESCAPE was released in October and in November BMW sales fell sharply, although not wholly attributable, but interesting nonetheless.
A lot has changed in the 15-years since the groundbreaking series first appeared, but the long and short of it, in my opinion, is they didn't capture the excitement, the risk and the magic of what the originals had. Yes, it is branded content, but was it an experience? Yet Tony Scott's BEAT THE DEVIL still holds up all these years later!
Now, the market is perhaps flooded with expensive branded content. You have Ken Block's "Gymkana", which is heavily sponsored at budgets of $1.5 – $2 million, and which, in some cases, can get over 100 million views online. But the newness of it is already rubbing off. The way I see it, you must have something new or cutting-edge as an immediate follow up. Otherwise it's already done, and you can only milk analytics for so much!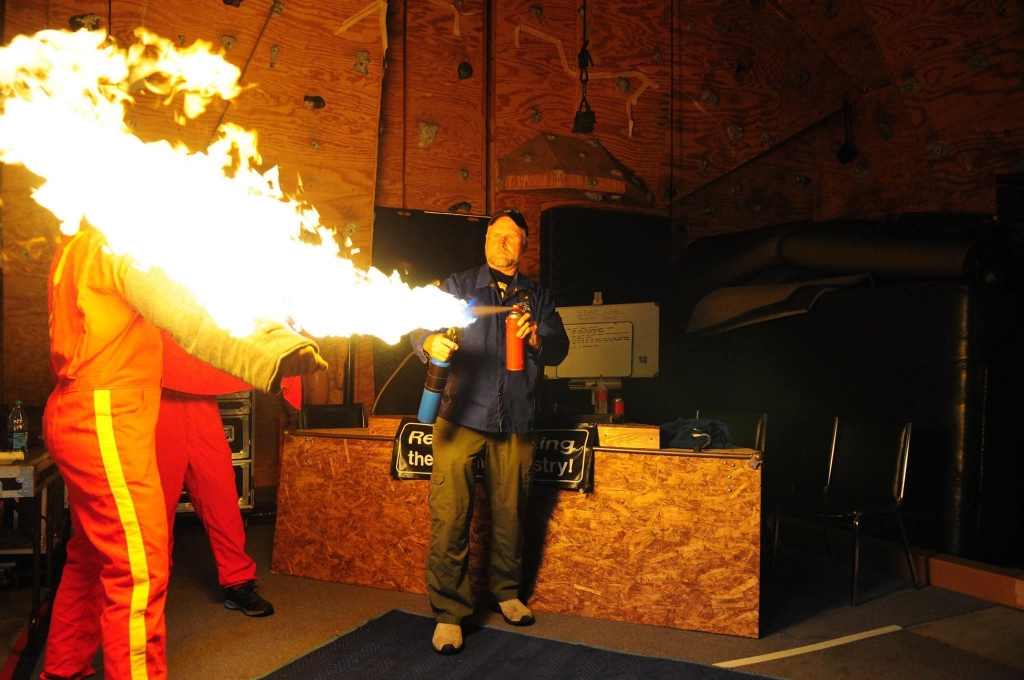 Just testing! Experimental fabric for fire
And then, at the extreme end of the budget spectrum, you have the Heineken spot with Daniel Craig, with a nearly $20 million production budget. Then there is the Chanel commercial that hit close to a $40 million budget. Hell, The Bourne Identity was made for $40 million!
How did the budgets for branded content start to rival Hollywood action movies? In Beijing, I met with a representative of a wealthy family who built a supercar geared for movies like James Bond. They hired Christopher Nolan to develop a branded series for the car. The series went into development, the budgets went through the roof, but the story wasn't right for the Chinese market, and the series never got made. It's clear to most people that China is a unique market where you need to know what works, what doesn't, and what's not allowed before you start writing!
Hence my original thesis that brands need to reflect the environment in which they operate. Nowhere is this more important than, for example, taking a Western brand to a market like China.
So how do you really create new and exciting trends when you are using models and paradigms that people have seen, felt, "experienced" thousands of times before? Ogilvy was onto something with his approach, which integrated life experience.
Social media and technology are not always the answer. Nowadays, the dynamic of client to brand is changing, budgets are getting tighter, and globalization has already happened. Millennials have been programmed by 0s and 1s from Silicon Valley, NOT Hollywood. Do you think Led Zeppelin IV could be created from an algorithm? What about 2001: A Space Odyssey? How about Beethoven's 9th Symphony? You feel each of these, it's palpable, the emotion, the passion – it's an experience.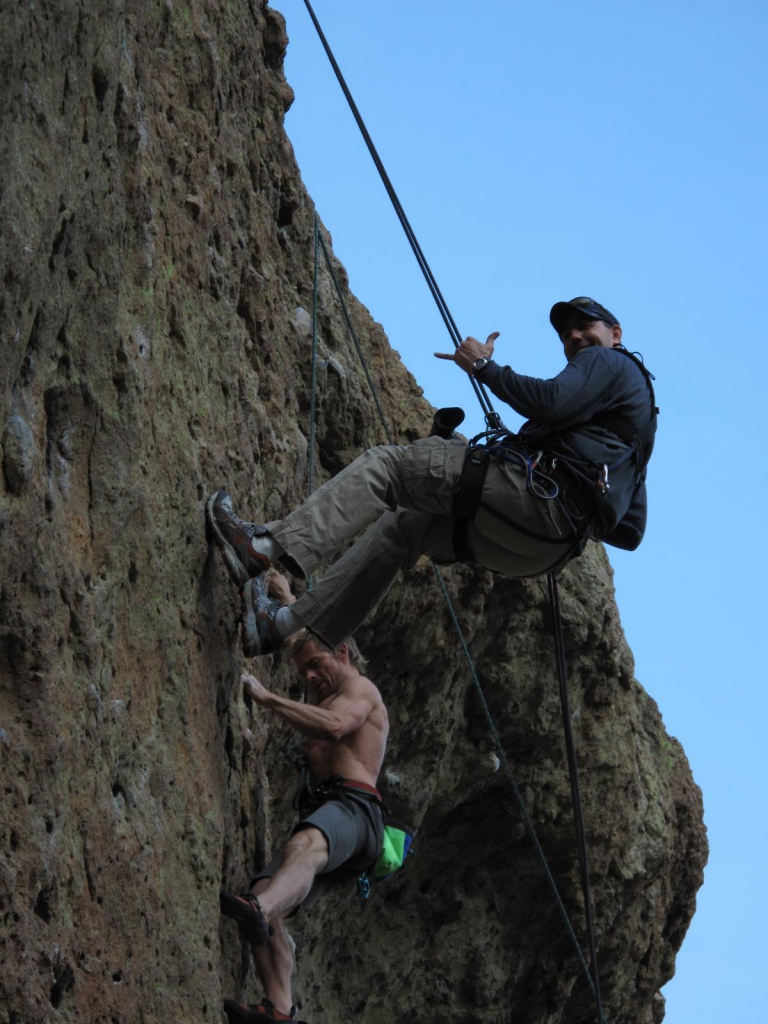 Lawrence 'doing his thing'! It's all about the experience
More than anything, it's all about the sensations we feel; and we are addicted to it! If you break down sensation, you start to see the mechanics of it. For example, when someone has some sort of pain or discomfort, an emanation of sensation from you could be sympathy. Conversely, being at your favourite sporting event when your team scores, nothing but enthusiasm and exhilaration ensue. If we didn't have sensation, we would never know what a broken heart feels like, or an unforgettable concert, or riding a speed bike at 300km, or being chased by a bear or viewing the architecture in Florence. There is no story in these experiences folks. You can tell people about it, or show them pictures, maybe even play a recording but until you are there…you are only experiencing a facsimile of it.
A truly good product is when it all comes together, in an innovative way, using sound principles and strategy, to convey an unforgettable experience that evokes sensation.
I write this from Morocco, where I'm scouting highways for a speed bike sequence. I've redesigned filming equipment in order to pull off my vision and have brought on Hollywood's finest to execute. I'm working to push the medium in a new direction. I'm also casting Flamenco dancers in Seville, Spain for a piece that will combine attributes of Sergio Leone's "Once Upon A Time In The West" with my action principles, while trying out new methods of filming. We're in the 21st century, but we still rely on filming methods established in the 20th century. Both pieces aim to be an experience – a feast for the ears and the eyes that plays off unique elements embodied in each environment.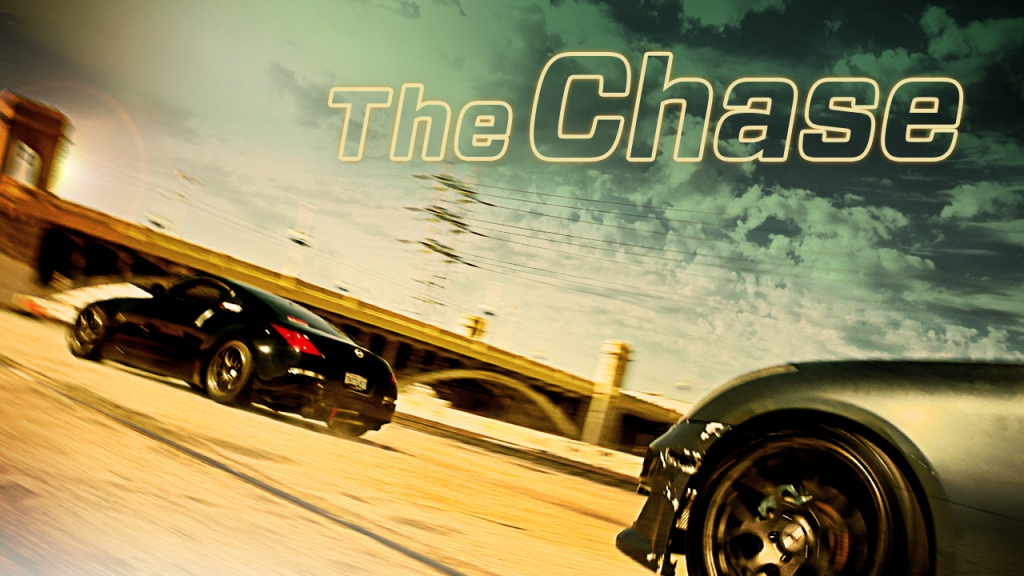 With THE CHASE, I want to create a new generation series with cutting edge production-action design, have it be message driven, set in exotic locales and around every corner, a new surprise! Think Bourne meets Transporter. It's time to move away from traditional platforms. At its best, competition drives innovation.
What I'm selling is revolution. It's time again to revolutionize the branded content market.
Do you want to be part of movement?
By Lawrence Ribeiro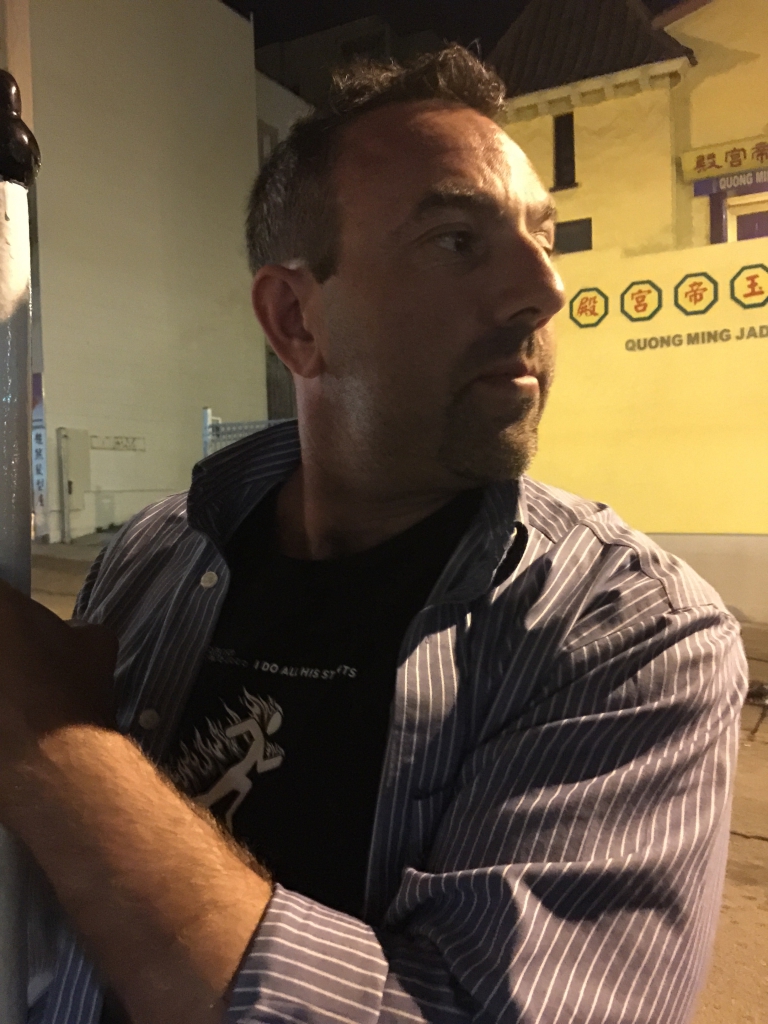 Lawrence Ribeiro is a Director who specializes in combining stunts, culture, movement and aesthetics forming Action Design. Lawrence has directed and shot well over 100 action sequences, from car chases and motorcycle stunts to fight sequences and has been mentored by the top stunt coordinators in the industry – Garrett Warren, Gary Powell and Andy Armstrong. His recent collaborations include editor extraordinaire Rick Pearson and Hollywood legend Doug Trumbull. Earlier in his career, Lawrence trained classically under well-known cinematographer Howard Wexler and Lane Leavitt, a top innovator in the stunt world.
Lawrence's love for action and the arts was fused in his unique upbringing. His father was a Navy frogman, professional rally driver and robotic engineer and his mother was a lover of all art forms. By the age of 21, Lawrence had traveled over 60,000 miles around the globe. His curiousity and sense for adventure led him to some of the most dangerous environments and jobs in the world, from heli-logging to mountain search and rescue to conflict zones.
Lawrence has written the book, The Unknown Art of Driving, and is releasing his second book, Action 101 – A Guide to 2nd Unit/Action and the Arts. He has written for ICG, MovieMaker and Filmmaker Magazines. Lawrence has given talks at the Art Center College of Design and at Film Independent, and currently serves on the Advisory Council for the Previsualization Society. Lawrence is honored to be a finalist judge for the Emmys. In his free time, Lawrence enjoys treasure hunting, Native American mythology/culture, 1960s-1970s African-American culture, art appreciation, hiking and hockey.
http://lawrenceribeiro.com/
https://twitter.com/Action_Director