We had a brilliant day at BVE 2018 where the BCMA's Great Content Revolution event took place at ExCel London. Brands creating entertaining and engaging content appears in new formats, new channels and from new creators every second of every single day. Brands become Publishers, Retailers become Broadcasters, Individuals become Channels. Users generate Content and we can access them anywhere, anytime and anyplace.
We are at the start of the Great Content Revolution. So, where are we heading, how do you do it brilliantly and what is it worth?
So we assembled our most diverse line-up of experts from the world of brands, entertainment, production and academia to answer these burning questions. The event featured Lucie Cave, Editor-in-Chief, Heat Magazine, Carrie Osman, Chief Provocateur & Founder, Cruxy & Co, Professor Jonathan Hardy, University of East London, Cat Jones, Global SVP, Data, Unruly, Russ Samuel, Vice President Creative, Viacom Velocity International, Misha Sher, VP, Sport & Entertainment, MediaCom Worldwide, Kevin Batchelor, Director, Electric Robin (Part of EndemolShine Group), Luke Southern, Managing Director, Drum and Chris Gorell Barnes, Founder/CEO, Adjust Your Set to name a few.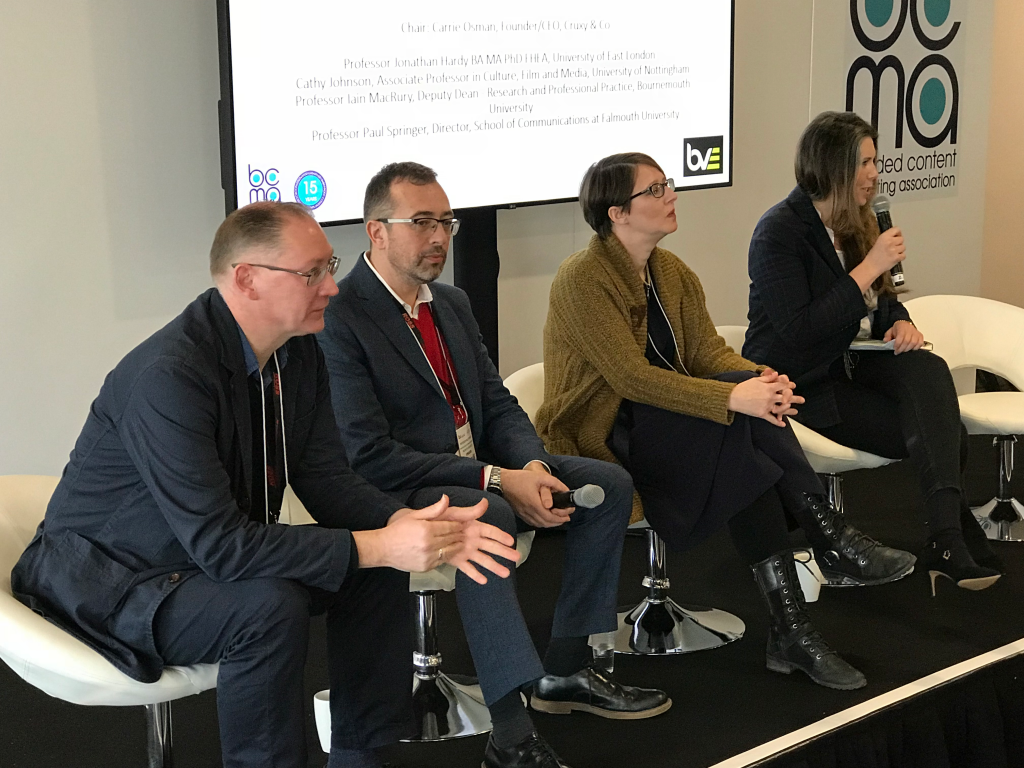 It was an amazing day marking the beginning of the Great Content Revolution.