'Content is king' – the prominent phrase popularised by Bill Gates in 1996, and repeated by digital marketers for almost 20 years. Now, more so than ever, it seems that Billion-dollar Bill's philosophy has become increasingly prevalent, with brands feverishly competing for online attention by forming dedicated content plans.
The colossal universe of the Internet is constantly expanding, fast approaching one billion websites, frequented by three billion users, posting several billion updates and watching umpteen billion videos every single day.
That's a whole heap of content to wade through, so what should brands be doing to stand out from the crowd? Firstly, let's consider what to avoid…
The Ugly
How's that company blog looking? There's no doubt that posting regular, interesting, useful and informative content is a great way to build an audience, but we live in a visually-hungry world, so composing chunky blocks of text with no break will only serve to turn people away.
Images should be embedded to captivate the imagination, and subheadings should be inserted to improve user experience – allowing people to scan the page with ease. Additionally, subheadings can boost SEO, as they highlight keywords for search engines, whilst also showing that care has gone into formatting quality content.
Producing output that's easy the eye should always be a priority, which is why I'll plonk this infographic right here:
Source: Ethos3.com
The Bad
When Mr. Gates first championed content marketing in the infancy of the Internet, companies could employ lazy – and sometimes downright dodgy – tactics to boost search engine optimisation. There was no punishment for poor quality material, and it was common practice to find repetitive garbage littered across the web, purely in a bid to help search engine bots pick up keywords.
It was also easy to improve rankings by paying for backlinks from questionable third-party sites, with no measure for whether or not they were trustworthy sources of information.
Thankfully, things have changed, and Google now places user experience as the number one priority. Brands are encouraged to think like publishers to win at content marketing, but unfortunately many still favour outdated practices.
The Good
BCMA previously referred to Coca-Cola's storytelling approach to branded content, and connecting with audiences on an emotional level should definitely be the end goal. The days of 'interruption marketing' with clearly defined calls to action (Buy! Buy! Buy!) certainly haven't disappeared altogether, but companies now realise that they have to offer something of value in order to make a real impact.
Take Barclays, for example. Their recent 'LifeSkills' campaign offers young people practical advice without overtly selling any product or service. Banking isn't mentioned at all, but this caring approach subtly positions the bank as an authority, looking out for the future workforce.
Barclays also excel at entertainment, and my team loved producing their viral content for April Fools' Day. The resultant PayWag video proved a big hit on social media, and it got people talking about the brand in a lighthearted way – reinforcing notions of warmth towards the brand.
Ultimately, producing great content relies on multi-layered, coherent strategies that ensure messages spread throughout multiple channels. You need to understand your audience and know where to find them, then look to educate, inform and entertain in the right way.
As video content grows exponentially, it has become increasingly central to overall marketing campaigns – you can read more on this in my video content marketing whitepaper – but the trick is to create a broad range of material that can be distributed to reach the right people.
Storytelling is embedded in the human psyche, and we're wired to respond to great storytellers, which is why the future of branded content marketing should continue to focus on making humanistic connections. Consumers are more intelligent than they're often given credit for; everyone knows when they're being sold to, but marketers should at least try to make the experience fun, interesting and relevant. The results pay dividends.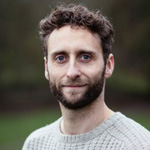 Author Bio: Jon Mowat is a former BBC filmmaker, turned content marketer with his Bristol-based production company Hurricane Media. You can follow @HurricaneMedia, connect with Jon on LinkedIn and check out his award-winning videos on YouTube.