A firm understanding of the marketplace should be a prerequisite for any successful content marketing strategy, but it amazes me how little research many companies seemingly conduct before designing their content calendar, and how misguided their output is as a result.
Long gone are the deluded days of "if we blog it, they will come" – a short sighted tactic that infected the minds of online marketers in the mid-to-late noughties, whereupon businesses were encouraged to hop aboard the blogging bandwagon with scant regard for clearly defined strategies.
"Just write something, and it'll boost your SEO," was the muddled mind-set, which led to a 'slurry' of posts covering everything from the latest goings-on at office HQ, to thinly veiled advertorials dressed up as informative blog posts.
While there's a time and place for sharing company news, celebrating success and promoting your wares, such approaches should not be central to your content strategy, as they're unlikely to ever make an impression in organic search listings.
What is essential is that you undertake a thorough analysis of your target audience, find out what they're actively searching for, what they're interested in, and then provide genuine value through your content. With that in mind, here's my three-step process for quality content marketing that promises to make an impact:
1. Answer The Public
I'm sure you can talk about your product, service, niche and 'area of expertise' – however, you want to frame it – until the 'cows come home', but if you fail to directly tailor your messaging to meet the intent of searchers, it's unlikely that they'll ever find you online.
Thankfully, Answer The Public makes it easy for you to create targeted content that does 'exactly what it says on the tin', i.e. answers the very questions that people are asking in relation to your business.
This handy, free-to-use tool invites you to input keywords pertinent to your business, and then displays a neat spider graph of relevant, recent, real Google searches. For example, here are the results for the phrase 'keyword research':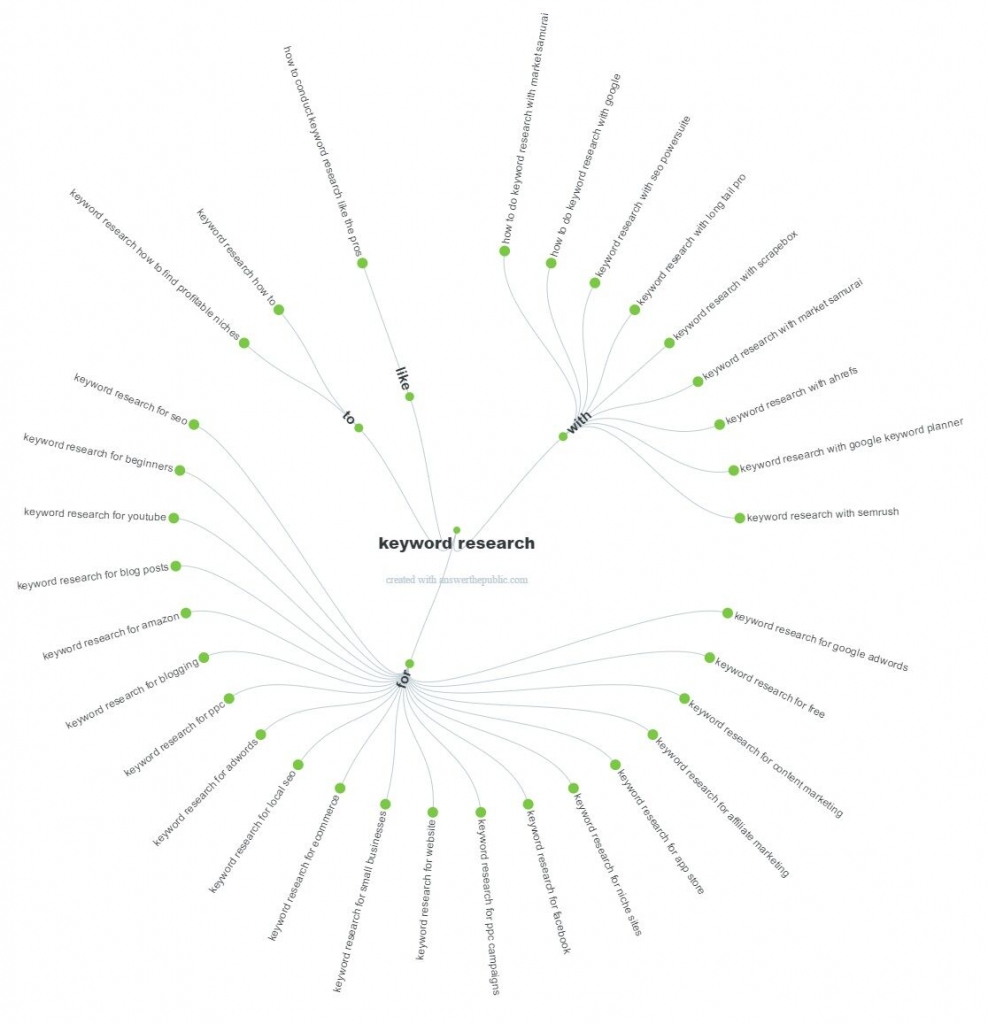 Clicking on the green dots on the live document takes you to the search results page for each particular term, allowing you to judge how popular the individual queries are.
Seeing as I run an SEO and Content Marketing agency, keyword research forms the basis of much of the work I do, so I'd like to think I've got a fair amount of expertise on the matter, knowledge that I can share with potential clients.
As you can see to the right of the graph, 'keyword research with Google keyword planner' [sic] is one of the topics people are regularly typing in, which inspired me to write How to Use Google's AdWords Keyword Planner in 5 Simple Steps – an instructive guide, packed with practical tips.
Instead of blindly guessing what my target audience (those in need of SEO and online marketing advice) are looking for, this quick and easy research informs my content strategy, allowing me to publish material that is virtually guaranteed to be useful.
The more useful it is, and the more questions it answers, the more people will share and reference it, hopefully linking back to my website – the healthiest, most natural, Google-friendly form of link-building, which will give my website a sustained boost in the search rankings.
Try it for yourself, and prepare to be beguiled by the bearded 'searcher' and his infinite source of inspiration.
2. Analyse The Competition
Competitor analysis has always been a building block of business success, and there's much to be learnt from weighing up your rivals – taking encouragement from what they do well, and seeing gaps in how they could improve.
Social media has a huge part to play here, with competitor LinkedIn and Twitter accounts forming virtual address books of potential clients. Look at how your contemporaries engage audiences, and consider how you might be able to do things better.
Aside from reviewing their updates, you should also look at the type of content they're sharing or re-tweeting. You don't have to always be creating new content (blogs, how-to guides, white papers, etc.) you can also comment on or share third-party posts that are relevant to your business, demonstrating that you're active in the wider conversation and up-to-date with emerging trends.
As such, you shouldn't really treat competitors as the competition, as they're simply other players on the same pitch; there's plenty of space to pass the ball around between you. If they're publishing content that is valuable, insightful and pertinent to your target audience, go ahead and share it, because you'll still benefit by amplifying the conversation, extending your reach and raising your authority as a result.
It goes without saying that you'll have to treat this approach with some caution, as it could be an embarrassing own goal if you go overboard promoting direct competitors, but there's certainly much to be gained by following your foes and, potentially, even befriending them. Who knows, you might even score yourself some white label work. It happens!
3. Contact Industry Publications
It saddens me that, in 2017, the majority of content marketers stay locked within their own websites (or their client sites) without putting any serious effort into publishing elsewhere. This blinkered approach is terribly inefficient.
In my experience, many marketers seem fearful of search engine optimisation, viewing it as a mysterious beast that's impossible to master, some form of magical dark art that allows you to trick search engines. However, at its core, SEO is pretty straightforward.
As briefly outlined in 'Step One', naturally-earned links are the best way to boost your search results, as Google views these as a form of recommendation. In layman's terms, the more 'recommendations' you have, the more appreciated your content obviously is, and the better regarded your website will become in the eyes of search engine bots.
However, another way to raise your authority is to offer exclusive content to high-quality websites within your sector, whereby, in most cases, you'll still be allowed to link back to your own site.
In the background, this will be aiding your search rankings in much the same way as described above, but there are two additional benefits:
1) You'll have a platform to put yourself front-and-centre in the mind of potential customers.
2) Getting published on industry-leading websites gives you great material to share on social media, boosting PR and adding credibility to your brand.
So, if you're able to write exciting thought leadership pieces on industry developments, or provide genuine, actionable advice for your peers and prospects, you should make outreach a key part of your content plan.
Popular, high profile websites are always on the lookout for unique, non-advertorial content, so as long as you've got something meaningful to say, getting your guest articles published shouldn't be a problem.
Catering Your Content To The Customer
Ultimately, in the Internet Age, customers – whether B2C or B2B – are considerably more astute, conducting detailed research before making decisions, viewing a wide range of content along the way. Thus, it's imperative that you make your material as practical and helpful as possible, efficiently highlighting your credentials as a quality provider.
According to Beckon's extensive Marketing Truth or Marketing Hype report: "19 out of 20 pieces of content get little to no engagement."
Following my three-step process will help you produce content that rises to the top of search engine results, and is guaranteed to be seen by the right people, giving you the very best chance of producing that one in 20 pieces that succeeds.
Study your sector, and the rewards are bound to come your way.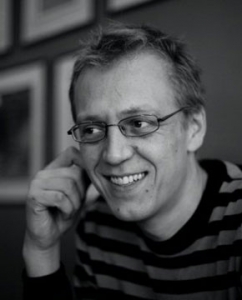 Magnus Linklater is the Managing Director of Bespoke Digital Content Marketing. You can follow @Bespoke_Digital on Twitter and connect with him on LinkedIn.