In the entertainment market where digital continues to rapidly evolve and develop with a myriad of opportunities, Sony DADC is well positioned to be an essential partner of the digital distribution channel for brands and platforms. They have developed a new D2C platform, Monetiser, that not only enables publishers and rights holders to promote their physical content but also their archive content directly to consumers.
Mikado, a brand of Mondelez International, recently partnered with Canal+ to launch a new communication and promotion operation, called Mikado Séries. The objective was to install the famous chocolate sticks brand into the world of the TV-series. For a period of 6 months (March to August 2017), Mikado invited consumers to participate in a major competition for a chance to win 1,000 full-length Canal VOD seasons from a selection of 10 TV-series (Baron Noir, Braquo, Gears, Les Revenants, Borgia or Le Bureau des Légendes) to watch on a platform specifically created for the occasion accessible on the web, mobiles and tablets.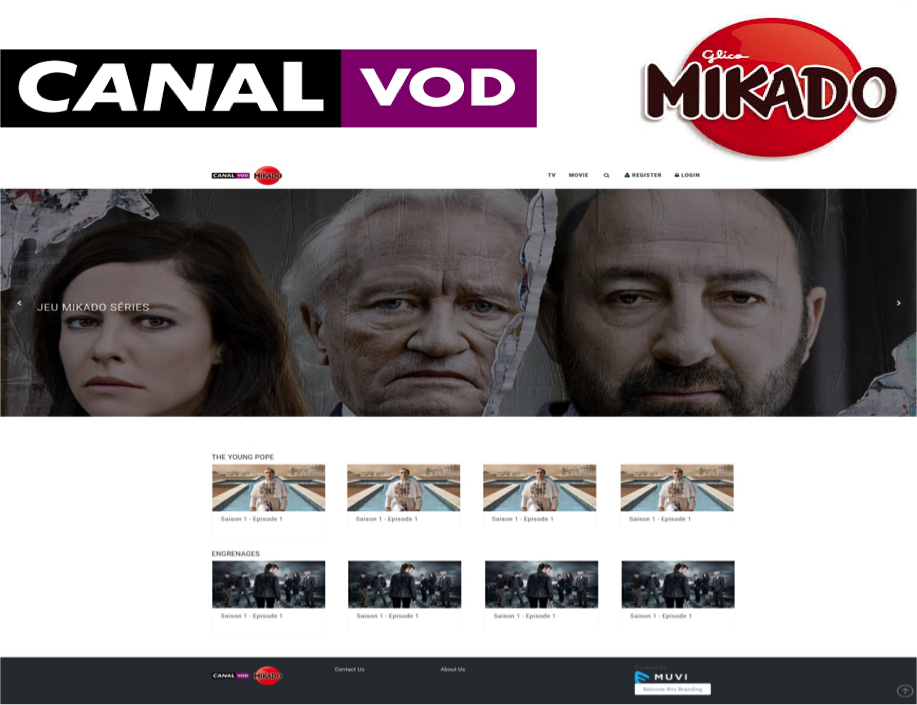 During this time, each month between 100 and 200 unique activation codes are thus to be won. Relayed on the Mikado product packaging via a sticker, the operation was also supported on television and on the internet via a TV spot and 6 short-form videos demonstrating why Mikado is the biscuit bring customers this unique experience. This was further supported by animations in stores and through of their CRM program.
Mikado chose Sony DADC as their technical service provider as they were deemed to be best placed to deliver the solution seamlessly for this branded content initiative. To do this, Sony DADC worked closely with Canal VOD as their chosen technical service provider.
We managed the entire technical aspect: from the encoding of the TV series to the distribution, through the storage of programmes, the implementation of the code activation system, but also the custom creation of the Mikadoseries.com site as a 'white label' as well as the development of Android and IoS applications for smartphones and tablets for viewing content"

Bertrand Levavasseur, Head of Business Development, Sony DADC (France)
This initiative forms part of the new innovative services that Sony DADC are now able to provide that are evolving all the time. This is in response to the increasing market demand for the huge increase in branded content promotional operations. They are working on many other projects of this type that are being prepared and will be launching in the coming months.
Sony DADC is also able to develop sales sites and 'white label' applications in optimised times and at a lower cost. They are open to develop any other types of requests on the subject of integrating content for brands. They are always aiming to optimise and deliver the best solutions to help brands and platforms promote their products and maximise their income.