The BCMA is designed for anyone involved in branded content and influencer marketing. It is the leading global member association leading the debate on what makes great branded content and how brands can engage audiences for maximum benefit and payback.
We are committed to demonstrating best practice and effectiveness by broadening its members capabilities and strive to introduce new products that will enhance member experience and value.
Our mission is to promote the value of branded content and influencer marketing to the global marketing industry.
We offer members a unique global perspective and priority access to latest branded content and influencer marketing; best practice, key industry developments, effectiveness, research, trends, market data. Our aim is deliver demonstrable return on investment (ROI) to members.
We fully recognise that BCMA members cover a broad spectrum of the industry and often have different requirements from their membership. To ensure that we deliver what members need, we build bespoke packages that result in expected levels of ROI – see example below. All benefits are interchangeable and we are always open to member suggestions for additional benefits. Certain member benefits may be unavailable in specific markets.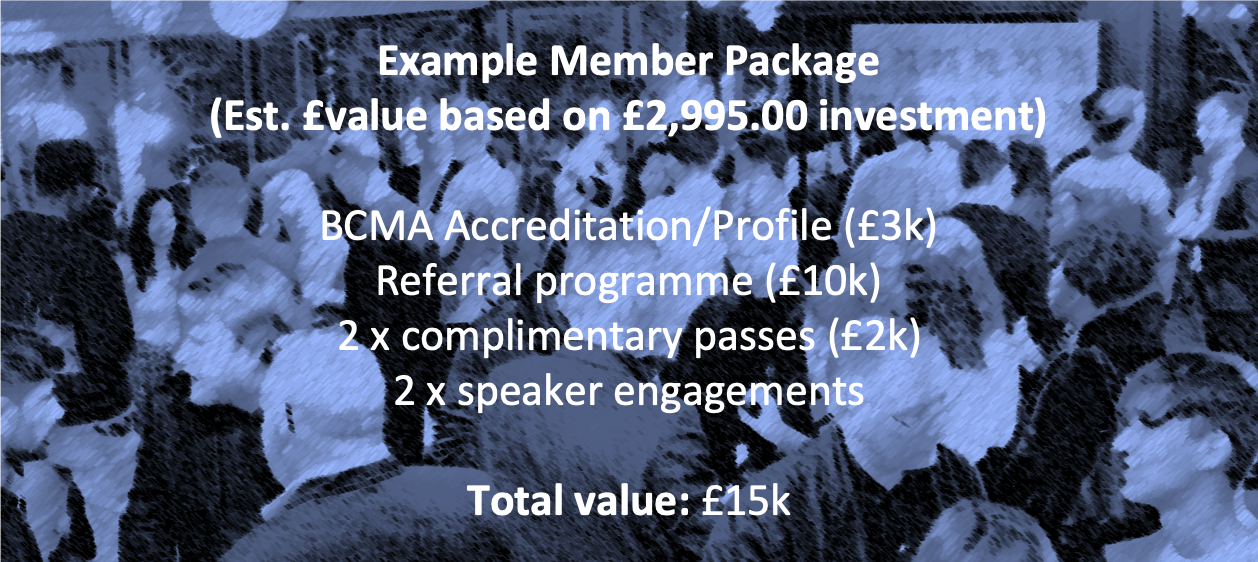 Key Member Benefits

Influencer & Content Creator Benefits
BCMA Influence through its verification and accreditation scheme gives additional confidence to brands that are planning to engage with Influencers as part of their marketing strategy. The benefits are based on three key pillars; 1) Building your personal brand; 2) Better education; 3) Saving money
Helping you build your personal brand: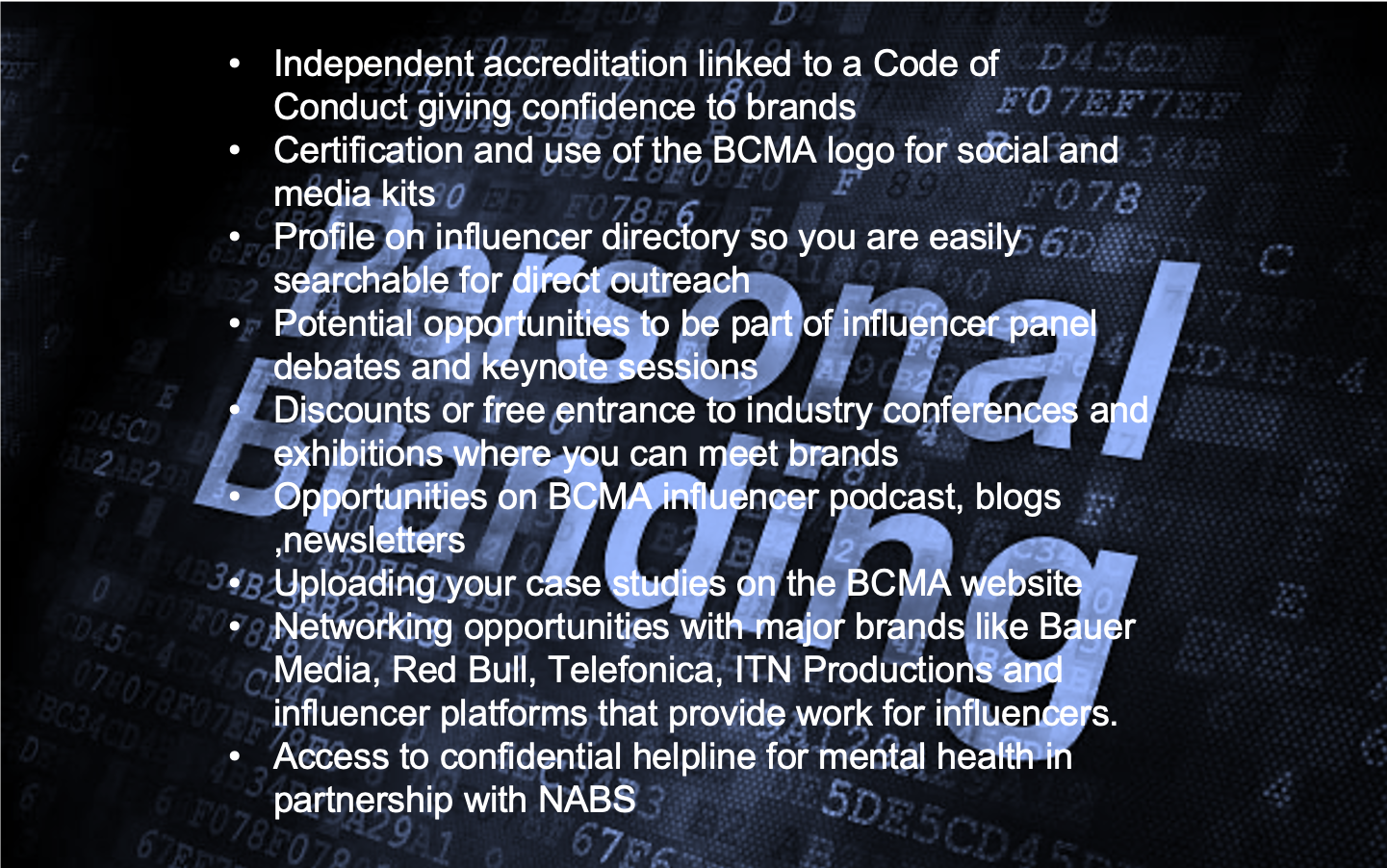 Improving your knowledge: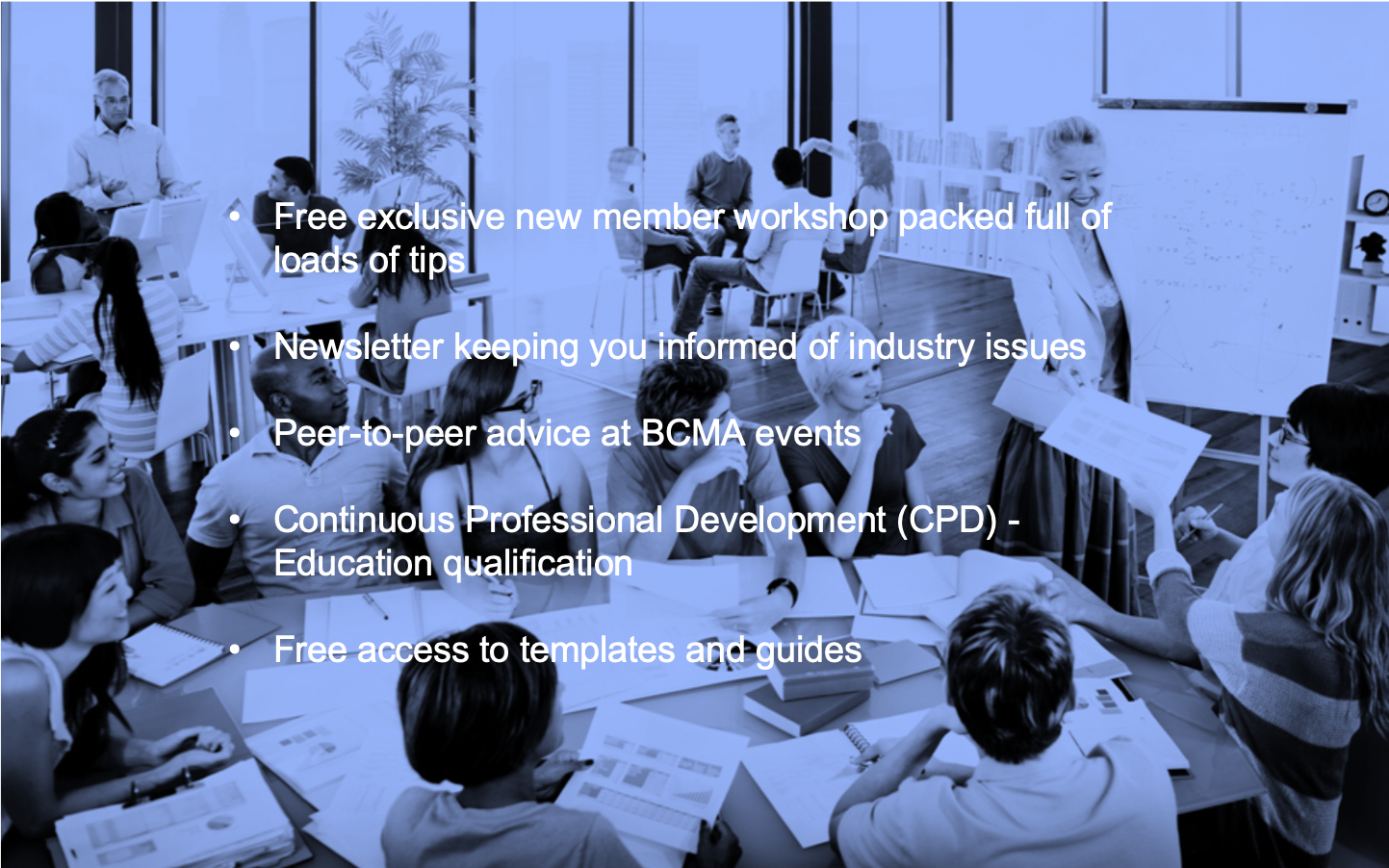 Saving money:
We value members above all
You can download the full version of the BCMA Membership Benefits Pack here
We also have a more concise short version available here
You can download the BCMA Membership Registration Form here
You can download the BCMA Influencer Membership Registration Form here
We accept payment through PayPal
For more information about Multi-Market & Global Rates please email Angela Moore, amoore@thebcma.info
BCMA members must satisfy all membership requirements as laid down in the Articles of Association and Code of Conduct.