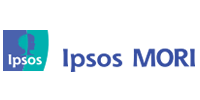 Ipsos MORI
, part of the Ipsos Group, is a leading UK research company with global reach. They specialise in researching Advertising (brand equity and communications); Loyalty (customer and employee relationship management);Marketing (consumer, retail & shopper and healthcare); MediaCT (media and technology),Social & Political Research and Reputation Research.
As our global research partner we work closely with Ipsos MORI. The BCMA's proprietary measurement tool,
Content Monitor
is powered by Ipsos MediaCT. Content Monitor is an essential tool for media owners, media agencies, creative agencies, PR agencies and production companies for planning and evaluating branded content campaigns. We are working together to ensure that have a universally accepted methodology to measure the effectiveness of branded content activity.