FESTIVAL OF MEDIA GLOBAL 2013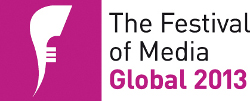 The award-winning Festival of Media Global 2013 will take place on 28-30 April, in the stunning setting of Montreux, Switzerland.
The Festival is the global destination for over 700 of the world's most important influencers and decision makers in the media industry. It's the place where topics are discussed, deals are made, and innovations are unveiled.
The key theme for the 2013 conference is From Content to Commerce.
Are we in the midst of a transition that will see retailers becoming content companies and content companies becoming retailers? If so, what role will the media agency play? And, in the age of the algorithm, is the craft of media selling a thing of the past?
For full conference information please visit the website: http://www.festivalofmedia.com/global
Exclusive 10% discount for BCMA members: Use code BCM10MPX