A regular update of the best practice available across the branded content industry.
BCMA Defines Branded Content for the Digital Age – NEW REPORT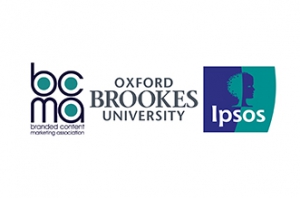 Over the last few years, the interest in the concept of branded content has grown exponentially.
However, to date, little empirical research has been conducted to clarify what this marketing concept actually means. For this reason, the BCMA commissioned Oxford Brookes University and Ipsos MORI to 'Define Branded Content for the Digital Age'.
The varied nature of the concept in terms of strategy, creation and distribution has led to many different and often conflicting views on what branded content is and how best to define it. This is a crucial issue because a foggy understanding of branded content can feed into haphazard executions, misaligned aims and outcomes, or an ignorance of crucial questions around distribution and campaign planning.
This research project therefore has two main purposes:
• to develop a clearer and deeper understanding of what branded content can mean from a marketing communications industry perspective, and
• to provide guidance on how to use the term branded content in the future
The first phase of this study was conducted in 2013/14 and focused on a literature review of practitioner and academic publications.
Based on these initial findings, the second phase of the study in 2015/16 has focused on an empirical in-depth investigation of how industry experts conceptualise the term 'branded content'. We conducted telephone interviews with thirty leading experts from a variety of areas in the marketing industry. The average length of the interviews was 40 minutes. The shortest interview length was 28 minutes and the longest 79 minutes.
This report highlights the key themes which have emerged from these interviews. Furthermore, the report proposes two definitions of the term branded content based on these findings. It concludes with recommendations for the marketing industry to help organisations harness the power of branded content as a marketing communications concept.
You can download a full copy of the report here
Curing The Content Headache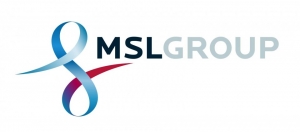 The BCMA partnered with MSLGROUP London, CorpComms Magazine and Tapestry Research to undertake the most comprehensive survey to-date of the challenges faced by communication managers at 100+ large UK companies to tackle what we dubbed "the content headache".

With the deafening buzz around Branded Content Marketing, Communication and Marketing Professionals are increasingly under pressure to reinvent their role as "publishers". But contrary to the conception that every brand should become its own media, most companies are not geared to produce content. They might be great at producing cars, software, lipstick, you name it, but the real-time, multichannel, ubiquitous environment we now live in creates new expectations and new challenges to implement a great content strategy.
Here are the main highlights of this survey:
1. The "Content Rush" is very real: 91% of companies will produce in 2014 more content than last year and 88% of companies plan to produce even more next year, buoyed by growing support from senior management and rising budgets devoted to creating digital content.
2. Yet, most companies in the UK are still in the process of laying the groundwork and staffing up to meet these objectives.
3. Among some of the worrisome signs of lack of readiness, it appears that;
– Only 25% have done a content audit to-date
– Only 19% have a big enough team enough dedicated to creating & distributing digital content
– Only 25% have the right skill set internally to measure the impact of digital content
4. Beyond these "building blocks" of a sound content strategy, there is a larger issue revealed by the survey: when it comes to creating and managing content, organisational and cultural barriers can hinder even the most creative content strategy:
– Only 17% say content is easily retrievable in their organisation, which should be a wake-up call for all Chief Information Officers, intranet managers and social collaboration software vendors
-Only 21% believe they have the right organisation or structure internally to ensure they utilise all of the great content that resides in the company. In the words of one of the respondents "The scale of the organisation means that content probably exists within various business units which would make good corporate content, but we have no way of knowing that it even exists". This verbatim is eerily reminiscent of the famous quote by Lew Platt, former CEO of HP: "If HP knew what HP knows, we would be three times as profitable". Considering Platt's quote dates from the early 1990s, this serves as a stark reminder of the work that remains to be done to facilitate collaboration and knowledge sharing, and more generally creating the conditions for the type of organisation nimble enough to thrive in the digital era.
In spite of such sobering statistics on corporate realities behind the "content rush", the survey confirms these "growing pains" are being addressed: 51% of companies declare to have more expertise in creating and distributing digital content than last year and 38% have more internal staff dedicated to creating and distributing content for the company.
This confirms the various degrees of maturity revealed by the study, which are essentially three-fold:
5. Many companies are still "siloed", stifling most efforts to glean existing content from the pockets of knowledge within the organisation
6. Some follow a centralised model where communication acts as the gatekeeper for all information going out or coming in. This system guarantees visibility and control over usable content but creates scalability and resources strain. The larger the organisation, the more inadequate this system may be for efficient content management.
7. A few leaders fall within the fully integrated category, with good communication and collaboration across marketing, digital, communications and operational functions to make the most of existing and new content across all channels.
Last but not least, we noticed a stark contrast between companies with existing or more budget for paid media in 2014, vs 37% of respondents who confessed having less or no paid media. In the current environment of declining reach, we expect this factor to become a growing concern for communication professionals as they adapt their content strategy to the de facto "pay for play" digital ecosystem. Otherwise, the ever-growing supply on content could never reach its intended audiences.
You can download a summary of the Content Headache results here
The full results are available to download here
BCMA/Oxford Brookes/Ipsos Academic Study: Defining Branded Content for the Digital Age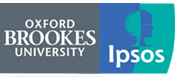 With little academic work in the area of branded content, we felt it was important to lead the industry in order to develop a clearer understanding of this 'new' key marketing concept and define branded content in the digital age.
We chose to work with Oxford Brookes University and our global research partner Ipsos. The first phase of the study includes a literature review, a new definition of branded content and uncovers emerging themes that will help brands harness the power of branded content for maximum benefit. The second phase of the study is taking place over the few months with the results being available early next year.
A collaboration between Academia and Industry
Developing a clearer understanding of a 'new' key marketing concept
Little academic work in the area of branded content
Define branded content in the digital age
The study is being conducted by Oxford Brookes University and the BCMA's global research partner Ipsos Mori
Videos not included in PDF, see titles below which can be viewed here…
1. "A BMW Motorcycle Story" by Bill Costello (Pg.9)
2. "A Day Made of Glass" – Corning Glass (pg.18)
3. "United Breaks Guitars" – Dave Carroll (Pg.21)
Check out the Defining Branded Content for the Digital Age article by Greta Macfarlane from the Best of Branded Content Marketing:Volume II
Overview Document: ContentMonitor
The ContentMonitor is a branded content measuring system that is set to become the industry standard.
Download ContentMonitor summary
Ask the Audience: Evaluating New Ways to Fund TV Content
Sian Kevill and Alex Connock
Funding and distribution models are evolving for TV and video content created outside traditional commissioning routes – and generating debate around editorial credibility, regulation and effectiveness.
This report undertaken by Ipsos MORI and Shine Productions for the Reuters Institute of Journalism explores what viewers actually think of TV shows created in this way.
The results show a high tolerance of advertiser presence in content, well beyond what regulators currently tolerate in the UK.
What is Acceptable for Global Consumers in Advertiser Funded Programming?
In an ever more fragmented media marketplace, brands are increasingly turning to the funding of television programmes as another method of raising awareness and profile. In return for varying levels of exposure and creative influence, a company can provide much needed funding to aid the production and betterment of a programme. Though research has been conducted to understand this area, the effort has largely focused within the industry, talking to programme makers and industry figures about the do's/don'ts and future of advertiser funded programming (AFP).
Very little work has been conducted on how the general public feels about company involvement in TV programmes, until now. In 2013, Ipsos MediaCT, in conjunction with Shine and Make World Media on behalf of the Reuters Group, conducted an online survey among a nationally representative sample of 1,500 people across three countries. The aim of the project was to find out what is acceptable and unacceptable in this area. Ipsos MORI also covered opinions on the subject in our Global Trends & Futures Survey, via an online survey administered in twenty markets.
Download Ipsos MediaCT Funding TV Programmes
Commissioned Research:Milestone Attitudinal Consumer Study
As a barometer of the changing attitudes towards branded content, the BCMA commissioned a wide ranging survey of 'milestone' questions to establish a benchmark level for branded content activity.
Featured Research:Beyond the Ad Break
Branded entertainment is hard to pin down as a discipline because it's still in the process of being classified. Nevertheless, this report from Brand-e stands up to its own brief.
Download Beyond the adbreak briefing
What Is The Social Video Report? A must read for brands
The Social Video Report is a study into the consumption by UK consumers of online video. The report is based on quantitative research across all platforms and focuses in particular upon the online viewing of brand-related videos namely Product Reviews, TV Commercials and Branded Entertainment.
The Report details audience reach, incidence rates, content preferences, motivations and impacts by demographic and consumer segmentation. In particular, the Report investigates and quantifies behavioural impact of brand-related online video in the form of Engagement, Sharing and Purchasing.
http://www.visibilityiq.com
www.entertainmentmediaresearch.com
For the full report please go to http://socialvideoreport.com