Digital word of mouth can bring down organisations and governments. It can also build brands more efficiently and faster than any channel that has ever existed. The marketing industry is no longer the sole guardian of what is and what is not a brand. People choose and create brands that are no longer just products and services. People have brands within their own rights.
Digital pervades every aspect of our lives. It has transformed communication, between us and to us. It allows us to edit our own content. To choose what we look at, what we share and what we buy. The most influential brands are no longer products or services, but people – from the likes of Jamie Oliver to 'YouTubers' such as Zoella. They are 'Living Brands'. They have become influential through digital word of mouth. The influence a living brand has over their fans and followers is part of their overall equity. Their social equity can be monetised through helping traditional brands to influence their existing and potential customers and selling more products and services.
Back in 2006, the media mogul Rupert Murdoch said about the rapid development of social media and technology, "It is difficult, indeed dangerous, to underestimate the huge changes this revolution will bring or the power of developing technologies to build and destroy – not just companies but whole countries." More recently, Dylan Jones, Editor of GQ Magazine wrote in his commentary for the Who's Who edition that, "The era of traditional, top-down power is over: connection is the new influence and today's achievers operate via a free-flowing exchange of ideas, using social media and personal networks to create value and understanding."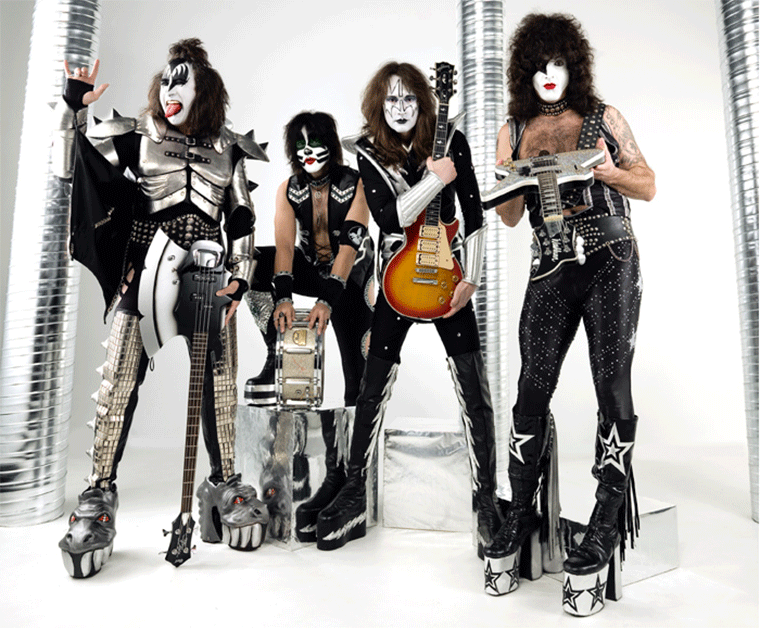 There have been some great examples of talent becoming brands. The American hard rock group KISS, formed in the '70s by Paul Stanley and Gene Simmons is well known for its members' face paint and outlandish stage costumes. With over 100 million albums sold worldwide they are arguable one of the biggest and most successful bands of all time. KISS is perhaps one of the best examples of how talent can be turned into big business and while there is no telling exactly how much the brand is worth, back in 2011, CNN Money estimated its value of anywhere between $1 billion and $5 billion.
The power of the KISS brand was summed up well by Gene Simmons when he said, "There's no limit to what Kiss can do. We have everything from condoms to caskets – we'll get you coming and we'll get you going."
Another early great example of how talent can transform a brand is, George Foreman and his 'Lean Mean Fat-Reducing Grilling Machine'. Who could have imagined that the former two-time boxing World Heavyweight Champion and Olympic gold medallist would fashion a career out of selling grilling machines!
His big pay day came in 1999, when he bagged $138 million for selling naming rights to grill manufacturer Salton.
Social media has primarily been the catalyst that has led to talented people becoming more popular, famous and influential. Historically this was not quantifiable. Now, their influence is measurable, in real time.
If we take David Beckham as an example, from 2008 there have been over 19 million conversations mentioning him across the internet. This is a huge figure and reflects David's consistent presence in the public eye and the broad range of topics that people choose to discuss. Until relatively recently we would not have been able to measure this and therefore, would have been unable to quantify the exact level of influence he has. When we carried out the analysis we found that conversations had increase year-on-year by over 80%. This is the sort of data that brands are looking for to justify their investment in talent.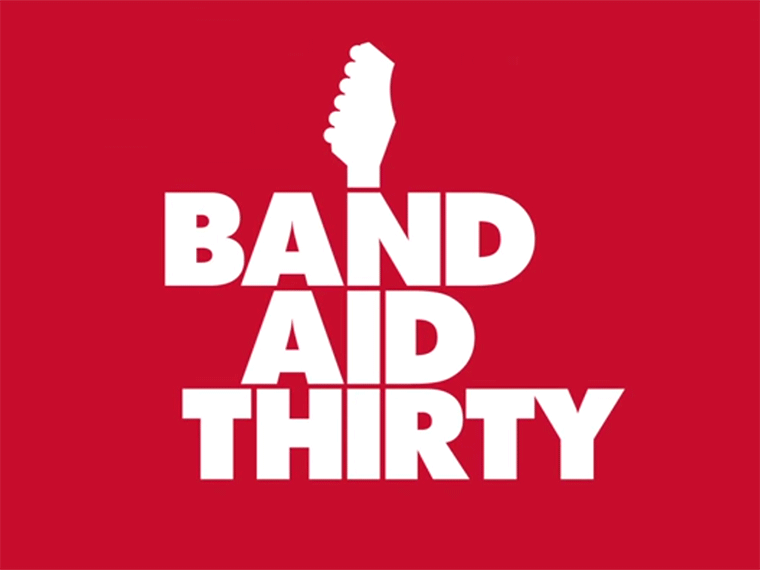 The inexorable rise in Internet (mainly YouTube) talent has created a powerful new channel for brands to associate with. A good example of how powerful talent has become was the recent recording of the Band Aid 30 single, 'Do They Know It's Christmas' to mark the 30th anniversary of the original version and to help stop the Ebola crisis. The original creators Bob Geldof and Midge Ure gathered together a whole host of celebrities, including One Direction, Rita Ora, Ellie Goulding, Ed Sheeran, Bono, and Sinéad O'Connor amongst many others.
Also appearing on the video was Zoe Sugg (AKA Zoella) fashion and beauty vlogger and YouTube star with 6.5 million subscribers and many more millions of fans on Facebook, Twitter and Instagram. It was reported that the combined social reach of those taking part was 163 million fans. So one could question whether they were chosen for their talent or social influence?
It doesn't always run smoothly, as we saw in the recent 'Oreo Lick Race' campaign where British YouTube stars took part on their channels and did not clearly state they were adverts. Mondelez (the combination of Kraft and Cadbury), the parent company of Oreos, signed up a number of stars to promote its product in videos, which on the face of it seemed like a smart move.
However, the Advertising Standards Authority (ASA) received a complaint from a BBC journalist challenging whether Mondelez had made clear that the video ads were actually marketing messages, which of course they were as the talent was paid to promote the Oreo brand.
It is good to continue to push the boundaries in this tech-enabled, social media world as there is an increasingly fine line between advertising and content, particularly where talent (human brands) is involved. However, it is incumbent upon brands and their creative partners to ensure that regulations are adhered to. As we have seen in this example, if you're not being honest, you will get found out very quickly!
Using talent to endorse products and brands is nothing new, but the opportunity now goes beyond this with the potential for people to become brands within their own right – Human Brands. So as this becomes an increasing part of brands' marketing strategy, it is important for brands to fully embrace this powerful phenomena.