The Branded Content Marketing Association USA Chapter was founded to extend the great work and influence that the BCMA has shown across our ever-evolving industry since it's inception in 2003. Under the leadership of its President, Sam Zises, the BCMA USA's mission is for creators to become better marketers, and for brands to become better creators.
Sam Zises, Founder & CEO [L]earned Media, BCMA USA President
Sam Zises is the Founder and CEO of [L]earned Media, a content marketing and design agency. Before [L]earned Media, Zises founded the social media startup Wendr, which he sold and licensed to Budweiser in the U.S., and BlackBerry in Latin America. Zises' prior experience includes Ogilvy & Mather's OgilvyEntertainment and Big Fuel, where he developed and executed branded content campaigns for clients including American Express, UPS, IBM, Colgate-Palmolive, Fisher-Price, McDonald's, Yahoo! and KFC. Zises has been a featured speaker at both Google and New York University. He is a leader of the Northeastern University New York City Alumni Chapter, where he graduated with a degree in communications and a concentration in media studies. Zises serves on the UJA-Federation of NY's Young Entertainment Executive Committee and was the inaugural Chair of the Birthright Israel Alumni Council of New York. Zises is also President of The Branded Content Marketing Association's U.S. Chapter.
ADVISORY BOARD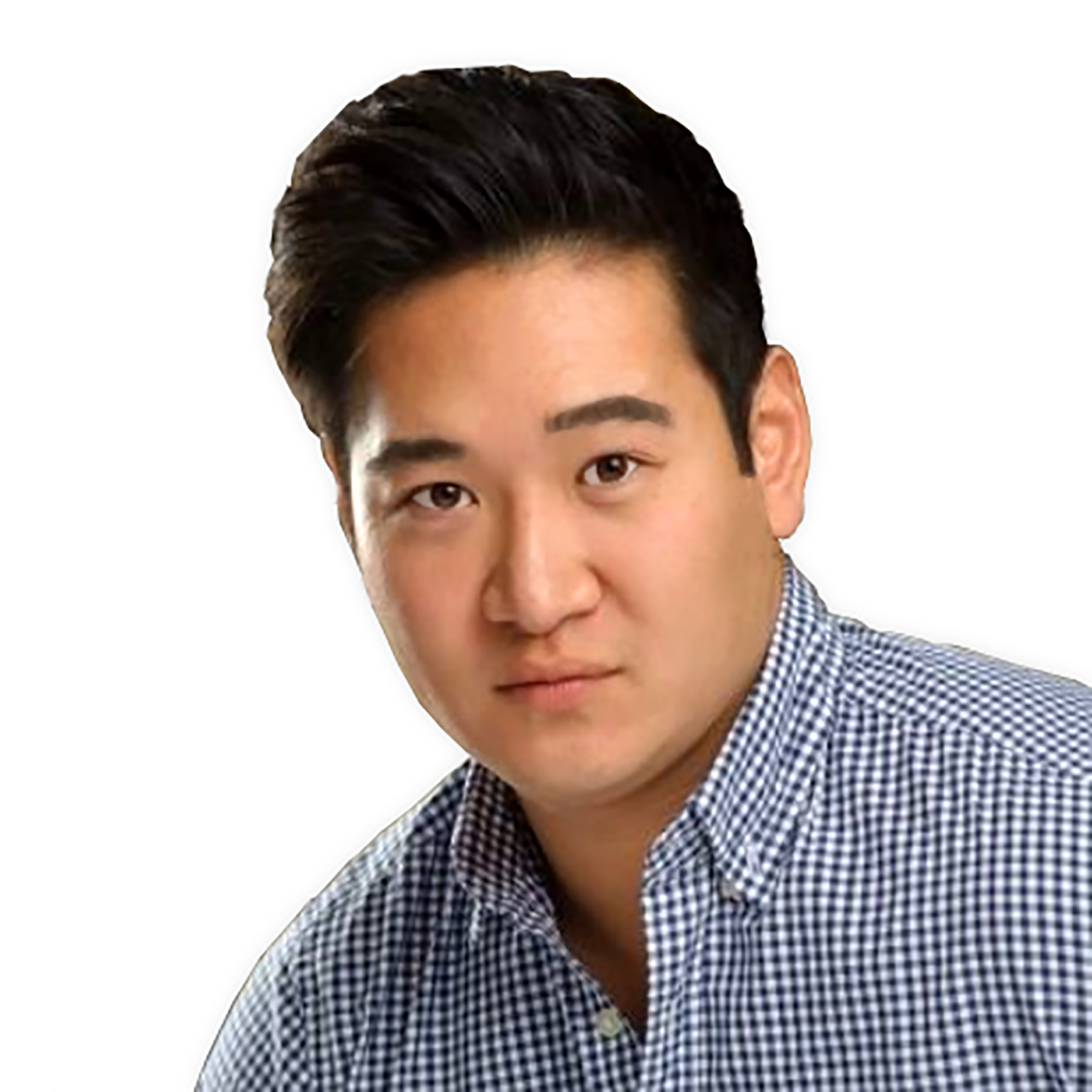 Adam Hua, VP of Partnerships, CitizenNet, A Condé Nast Company (BCMA USA West Coast Representative)
Adam Hua is the VP of Partnerships at CitizenNet, a Condé Nast company. CitizenNet specializes in prediction technology for social media advertising in Los Angeles, CA. Adam conceptualises and brings new solutions and products to market while fostering partnerships and business development. He has 15 years of digital and social advertising experience. Previously, Adam held senior executive roles at Adaptly, Compass Labs, and Marchex and been a part of two exits in the startup space. He is also the co-founder of Discovered, an entertainment marketplace, and an advisor to The Joint Chiropractic (Rosemead, Hoboken Franchisee), Magnitude Digital and HeroLA.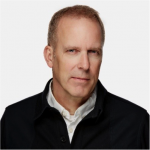 Bruce Bildsten, Executive Creative Director, Best Buy
Bruce is Executive Creative Director of Best Buy, the multinational consumer electronics corporation headquartered in Richfield, Minnesota. Prior to this he spent over twenty-five years as a copywriter and creative director at Fallon. At Fallon, Bruce led brands like BMW, PBS, United Airlines, and Cadillac, while helping to build one of the world's most respected creative departments. He was the leader of the team that created the ground-breaking BMW Films and have won the top awards in every advertising award competition, including two Emmys. In between his two tenures as ECD at Fallon, a partner and he formed a boutique creative and strategic agency called BREW, where we worked with brands like Target, Nordstrom and Red Wing Shoes.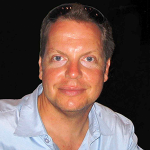 Rupert Maconick, Founder, Saville Productions
Rupert has a long track record of producing content with major feature film and documentary directors. In 1994, Rupert founded Saville Productions, which has produced projects with some of the most widely acclaimed, prominent award-winning documentary and feature filmmakers including: Martin Campbell (Casino Royale), Fernando Meirelles (City of God), Stephen Daldry (The Reader), James McTeigue (V For Vendetta), Gavin O'Connor (Warrior), Barry Levinson (Rain Man), Bryan Singer (The Usual Suspects), Spike Lee (Inside Man), and Paul Haggis (Crash), Wim Wenders (Paris Texas), Morgan Neville (20 Feet from Stardom), and Werner Herzog (Cave of Forgotten Dreams). Saville produced a Global World Cup short film with Adidas directed by Fernando Meirelles (City Of God). He also produced a Werner Herzog directed 35-minute film for AT&T "From One Second to the Next" was a huge web and PR success. The film is now being shown in over 40,000 schools and colleges. Rupert recently finished production on the feature film Eddie the Eagle, a sports comedy-drama based on the life of Britain's heroically inept Olympic ski jumper, with director Dexter Fletcher and starring Hugh Jackman and Taron Egerton. Eddie the Eagle will be released by Lionsgate UK with worldwide distribution by 20th Century Fox on February 26, 2016.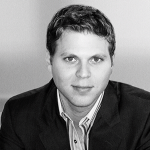 Daniel Rosenberg, Founding Partner, Piro
Daniel Rosenberg is a founding partner of leading branded entertainment shop Piro where he strategically advises and produces creative work for North American and global clients influents Chipotle, Estee Lauder, GE, Toys "R" Us, Ferrero Rocher and Avon. Daniel is a writer and producer of major motion pictures and television. Among Daniel's film credits is "Inside Man" – a film he solely developed from a two sentence idea into one of the highest-grossing and celebrated films that was eventually recognized by the American Film Institute as one of the Top 10 Films of the Year. He has written and/or Executive Produced TV pilots at every major US Network as well as many cable networks and currently is an Executive Producer on "Odd Mom Out" for Bravo.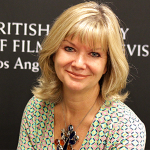 Chantal Rickards, Chief Executive Officer, BAFTA Los Angeles
Chantal Rickards joined BAFTA LA as its first Chief Executive in April 2015. She has had a long career in TV production in the UK, both producing and directing shows for all the major British broadcasters, as well as running the Carlton Food Network and being a commissioner of lifestyle programming at the BBC for UKTV. Her TV credits include working with and for Sir David Frost over more than a decade on Through the Keyhole, a highly successful prime time tv format; other credits include Masterchef for the BBC, the long-running ITV lifestyle show This Morning, the Michael Parkinson chat show, and Countdown, the longest running game show on Channel 4, which has been on air since the channel's launch in 1982. She has worked in both live and recorded television, in entertainment, documentaries and factual features. Most recently, Chantal worked at media agency MEC, part of the WPP behemoth who control around 40% of the world's advertising; she was Head of Branded Content at MEC for seven years working across Europe, Middle East and Africa for brands including Citi Group, Chevron, Visa and Marriott, creating content in all shapes and sizes in TV and digital media.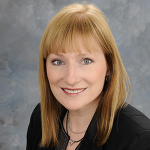 Laura Caraccioli-Davis, Senior Vice President, Head of Brand Partnerships at Fox Broadcasting Company
Laura Caraccioli serves as executive producer on NBC's "Running Wild with Bear Grylls" now in its 3rd season.  She also was executive producer on "Food Fighters" which ran for 2 seasons on NBC.  She was most recently President of Content Marketing at Electus, where she was responsible for changing the way content creators and advertisers interact, bringing top-quality programming to consumers via the web, TV and film. At Electus, she spearheaded major deals with top brands such as Procter & Gamble, Walmart, Unilever, Maybelline, Fiat, Wrigley. She was responsible for all branded entertainment projects across television, film and digital for Electus and their partner companies including DumbDumb, Will Arnett and Jason Bateman's digital production studio. DumbDumb's projects include "Orbit Dirty Shorts," which won the 2011 Gold Pencil, Silver Clio Award, and was shortlisted at the 2011 Cannes Lions Festival, and "Denny's Always Open," which won a Bronze Lion at the 2012 Cannes Lions Festival. Caraccioli was responsible for procuring Macy's, Saks Fifth Avenue, H&M and Express for the groundbreaking multi-platform NBC series "Fashion Star," for which she also serves as co-executive producer. She also worked on VH-1's "Master of the Mix" and serves as co-executive producer for "Bet on Your Baby" for ABC which ran for 2 seasons. In addition, she is an executive producer for the Morgan Spurlock-directed feature documentary "Mansome" and the NBC holiday special, "A Michael Buble Christmas."
Rob Donnell, Founder & CEO, Brand Arc
Rob Donnell, CEO and founder, decided to leave the big agency world. His vision was to create a company specialising in BRANDED ENTERTAINMENT. In 2004, Brand Arc became Toyota's Branded Entertainment Agency, and quickly began to redefine the space through a series of industry firsts. Building off those successes, we have grown into a thriving Branded Entertainment Agency working with clients like AT&T and Genentech expanding our scope of work to include brand building and strategy, creative development and production, enhanced by social media marketing.
PJ Pereira, CCO & Co-Founder, Pereira & O'Dell
PJ started his career as a programmer at the tender age of 13 in Brazil. Now 40, he has achieved a career-long list that includes 4 Grand Prix at Cannes, an Emmy, and has authored a trilogy of books which is now in negotiations for a movie deal. Fast Company Named Pereira & O'Dell "One of the Most Innovative Companies in Advertising" and the agency ranked among both AdAge and Creativity's"A-Lists". PJ Pereira is CCO and co-founder of Pereira & O'Dell, which has offices in San Francisco, New York, São Paulo and Porto Alegre. Founded in 2008, the agency's success has stemmed from everything including pioneering social film for Intel and Toshiba to creating a smokable songbook for Snoop Dogg. The agency operates under the mantra "What if advertising were invented today?" which alleviates all distinctions between forms of media as the agency is constantly looking at the tools they are given to tell a story.   A sweet spot for the agency has been branded content. Pereira & O'Dell has created for Intel and Toshiba three full length feature films where the audience can play a starring role in the film. The second film "The Beauty Inside", took home an Emmy for "Outstanding New Approach to a Series" which was the first time an advertisement had beat out regular programming, and nabbed 3 of the 6 US Grand Prix awards at Cannes Lions. More recently, the agency's branded content work for the Skype "Stay Together" campaign struck such an emotional chord with viewers that, according to Buzzfeed, helped people "restore their faith in the internet."  The campaign earned at Gold Pencil in Branded Entertainment at the 2014 One Show. At 40, it has been 27 years since PJ's first internship as a programmer in 1987. 15 years since he founded Brazil's first digital agency. 9 years since he became the youngest jury president at Cannes. And 6 years since founding Pereira & O'Dell. Still, he feels he is just getting started.