The Branded Content Marketing Association Scandinavian Chapter was founded to extend the great work and influence that the BCMA has shown across our ever-evolving industry since it's inception in 2003.
With the launch of the BCMA Scandinavian Chapter, we will be working closely with the BCMA to provide exclusive membership benefits including industry research tools and networking opportunities. Throughout each year, BCMA Scandinavia will run an exciting calendar of events for industry leaders providing fresh insights, forging new partnerships, and forming lasting connections while driving growth in the branded content market.
Chairman: Jan Godsk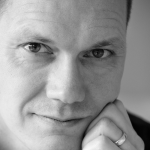 Jan is a Branded Content expert & Creative consultant, lecturer, serial award juror, and founder of Ideatakeaway – an idea and concept consultancy creating synergy between content and marketing, also known as Branded Content.
As a branded content expert Jan has created groundbreaking content campaigns for the Danish and Nordic markets on TV, radio and the internet for customers including Ford Motor Company, Unilever and more.
Jan has served on a number of award juries, including: the Cannes Lions inaugural Branded Content & Entertainment jury in 2012; the Cristal Festival Branded Entertainment & Content in 2014; and also Webby and Lovie awards.
Check out the BOBCM interview with Jan about defining branded content through awards