Under a chapter agreement with AdIndex and OMD Fuse, BCMA Russia will champion the cause of branded content in this rapidly-expanding market. This is an important development in helping brands and agencies harness the power of content and capitalise on the significant growth of branded content in the Russian market.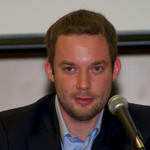 Chairman: Anton Efimov
BCMA Russia will be spearheaded by Anton Efimov, managing director of OMD Fuse Russia, who have be responsible for a number of high profile branded content campaigns for global brands such as, Evian, Martini and McDonalds. They will work alongside AdIndex, an information service for the advertising/marketing industry which has the largest database of the advertising market in Russia and will assist the development of strategic partnership between advertisers and the companies represented in Russia.