In addition to its International Chapters, BCMA also partners with other associations and organisations around the world that share its mission to promote the value of branded content focusing on best practice and ensuring effectiveness.
ALF Insight – Official Data Partner
https://www.alfinsight.com

ALF researches the decision makers at the top 6,000 advertisers in the UK, along with their 17,000 associated brands, who collectively spend over £11 billion a year on advertising.
We link agencies to brands and advertisers to build a complete web of advertising and marketing spend decision makers in the UK.
Here are some key facts about the service:
ALF lists 35,085 contacts at 17,909 brands and 6000 parent companies
It includes 934 agencies that service those brands
We publish around 20,000 contact and job changes every month
60% of staffing appointments are exclusive to ALF at point of publication
We have a team of 18 full-time researchers
We spend an average of 50 hours every week quality controlling the data
We research 31 trade and consumer press sources to deliver a daily news service
Nine out of the top ten agencies in the UK buy ALF
ALF – up to date, accurate and comprehensive
Edition Digital
https://www.editiondigital.com
The Edition Digital Smart Digital Publishing System is a unique, comprehensive solution for efficiently creating, managing, distributing and monetising digital content. The System also empowers clients with detailed analytics to track publication sales, advertising and content performance to find out what works best for the subscribers. Edition Digital is fully automated and easy to use because of the company's deep understanding of the importance of a creative approach to delivering digital content. It also supports integrated workflow to make collaboration between the entire digital team easy and efficient.
Edition Digital is already used by many global companies such as Mazda (UK, USA, Canada, Australia), Land Rover, Boots, Marks & Spencer, British Telecom, Esprit, Fiat, BNP Paribas, Barclays, Sainsbury's, Argos, Yamaha and British Airways.

Since 1962, D&AD has been inspiring a community of creative thinkers by celebrating and stimulating the finest in design and advertising. A D&AD Award is recognised globally as the ultimate creative accolade, entered and attended by the best from around the world.
But it's much more than just awards. Members join a vibrant global community, whilst creatives and clients are inspired by a world-class Training programme.
As a non-profit, all of D&AD's surpluses go straight into programmes such as New Blood, that inspire the next generation of creative talent and stimulate the creative industry to work towards a fairer more sustainable future.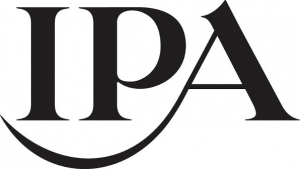 The
IPA
is the professional body for advertising, media and marketing communications agencies in the United Kingdom.Thier role is two-fold: to provide essential core support services to their 300 agency members who are key players in the UK's £16.7bn advertising, media and marketing communications industry; and to act as the industry spokesman.​
We are partnering with the IPA to bring branded content into the mainstream of the advertising and marketing industry. We have supported their
Adaptathon Series
and are planning a joint event about the Business of Branded Content and collaboration with the BOBCM Live event we are planning for later this year.
Observatory of Branded Entertainment
http://www.osservatoriobe.com/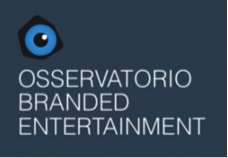 Observatory of Branded Entertainment is an initiative that is aimed at national and multinational companies operating in Italy which produce, distribute or commission, directly or indirectly, projects of branded entertainment.
OBE's aim is to study the phenomenon and propose optimal solutions to the problems of enterprises that use this lever of communication, eg. effectiveness analysis or dissemination of know-how.
Of international scope, the Observatory aims to be the reference point for all stakeholders in the chain: who commissioned – investors, national and international companies; those who produce (creative agencies, media companies), those planning (media centers, dealerships), who rule (institutions), who informs (the press, universities, associations, national and international).
Ipsos MORI
https://www.ipsos-mori.com/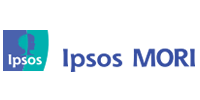 Ipsos MORI
, part of the Ipsos Group, is a leading UK research company with global reach. They specialise in researching Advertising (brand equity and communications); Loyalty (customer and employee relationship management);Marketing (consumer, retail & shopper and healthcare); MediaCT (media and technology),Social & Political Research and Reputation Research.
As our global research partner we work closely with Ipsos MORI. The BCMA's proprietary measurement tool,
Content Monitor
is powered by Ipsos MediaCT. Content Monitor is an essential tool for media owners, media agencies, creative agencies, PR agencies and production companies for planning and evaluating branded content campaigns. We are working together to ensure that have a universally accepted methodology to measure the effectiveness of branded content activity.
BrightTALK
https://www.brighttalk.com/channel/12021

The BCMA have partnered with BrightTALK which provides webinars and videos for professionals and their communities. Every day thousands of thought leaders are actively sharing their insights, their ideas and their most up-to-date knowledge with professionals all over the globe through the technologies that BrightTALK has created. Please visit the BCMA BrightTALK Channel by clicking here
BrightTALK believe that people learn the most when they hear directly from those who know the subject best. They also believe this experience is enhanced through a dialog between speakers and the audience. Their online event tools offer a dynamic environment for everyone involved. It is the interactions we witness and the advancement of knowledge in their online communities that excites them the most.
You can join BrightTALK's vibrant exchange of ideas as either a viewer or a presenter. They offer viewers live, interactive access to businesses' top thought leaders. You identify the topics most relevant to you by searching communities, channels, summits or individual webcasts and are introduced to new experts via their timely and relevant presentations. Your comments, your ideas, and your voice will not only influence how others think, but can shape future events available for your viewing and participation on BrightTALK. In addition, webcasts are available on-demand for future viewing and for sharing with your peers and colleagues.
They offer presenters the ability to create powerful online events using our easy-to-use webcast platform. Business and industry professionals create and view webcasts through BrightTALK™ Channels. Your presentations and channel can be easily promoted to your existing audiences and can also be exposed to BrightTALK's rapidly growing and vibrant professional communities. As your channel builds its own community, your audience will be continuously exposed to your messaging. They can regularly attend and readily share your presentations by using our simple social media features and by embedding them on their blogs and websites.
Tonic365
https://www.tonic365.com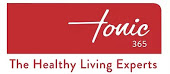 Tonic365 help businesses thrive with energetic, engaged and enthusiastic employees. Their team of healthy living experts will help you design and deliver a programme of wellbeing initiatives for your organisation that gets people motivated, and gets results. They help busy people perform at their best every day. Tonic365 is a team of health & wellbeing experts who believe passionately in helping people feel great and perform to the best of their abilities. Tonic365 create healthy, happy individuals living a life of balance.
Oxford Brookes University
https://www.brookes.ac.uk

The BCMA's partnership with Oxford Brookes University is through the Brand Strategy Research Group, part of the Faculty of Business that was commissioned to undertake the Academic Study, Defining Branded Content for the Digital Age. The latest findings have recently been published and include a new definition of branded content from a 'Managerial Perspective'.
Set in a historic student city, Oxford Brookes is one of the UK's leading modern universities and enjoys an international reputation for teaching excellence and innovation as well as strong links with business and industry. The Faculty of Business will provide a dynamic learning and research-informed environment in which we will critically engage with students, colleagues and other stakeholders. We will develop leaders able to make effective and responsible contributions to their own business and wider communities. We will continue to build on our reputation as a trusted, pioneering and innovative partner of choice to develop lasting and transformative relationships throughout the world.
Creative Pool
https://www.creativepool.com
Creativepool is the creative industry network. It is powered by connecting global creatives to generate business through discovery and inspiration. Specialising in bridging the gap between our digital world in a vertical platform that focuses on sharing work, digesting news, and broadcasting opportunities. Creativepool is one the world's largest, award winning creative networks, that delivers fully responsive content, with integrated features for it's members to interact with
Key initiatives launched throughout the year include: The Annual Awards, a collection of the best and brightest work (and people) from the past year created by our members from around the world, selected by you, the people and leading industry experts. The network additionally hosts Creative Debates, Deep Dives and Pool Parties in both Cannes and London to continue the interaction offline.
Creativepool is passionate about supporting the BCMA's mission to share information about effective use of branded content across the community.