IT'S NEVER BEEN MORE IMPORTANT TO SHARE IDEAS
We are delighted to be partnering with the Brand Marketing Summit to bring you a new virtual event. Join the discussion at 9am on the 2nd June…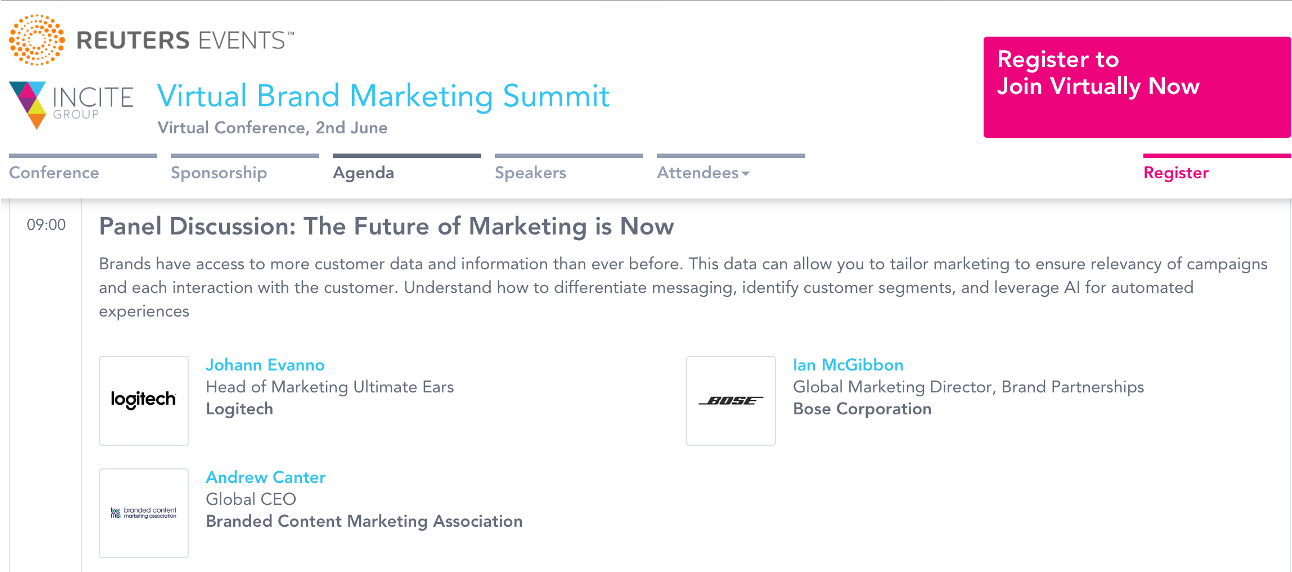 COVID-19 has changed everything. Marketing won't be the same once this is over and we need to prepare for a post-crisis landscape in which marketers will be tasked with getting entire industries back on track.
The past few months have solidified what we all already knew, marketing is crucial for both business and customers. We have seen examples of marketers providing critical information to customers when they needed it the most, demonstrating to people that we are with them through this and getting across brand messages when it was most important.
The Brand Marketing Summit is unable to take place physically, but this doesn't mean we cant still bring together the world's leading marketing leaders from the worlds biggest brands. By virtualising the summit we are ensuring that we stay connected, that we can share best practice and remain proactive during this most difficult time.
Join us June 2nd and listen in as our star-studded line up of speakers discuss what it means to be a marketer in 2020 and how to position your brand amidst a backdrop of uncertainty.
Register here to join in the conversation