The BCMA Influence global Chapter has been launched in recognition of the challenges that brands face in this often-complex sector
The business of Influencer Marketing has grown exponentially in the past year, with an ever-increasing number of brands entering the market. BCMA Influence has been launched, following a wide-ranging consultation amongst members to understand and identify the key issues facing brands, agencies, producers and platforms.
The BCMA will be commissioning research, producing best practice guides and extending its accreditation scheme to give additional confidence to brands that are planning to engage with Influencers as part of their marketing strategy.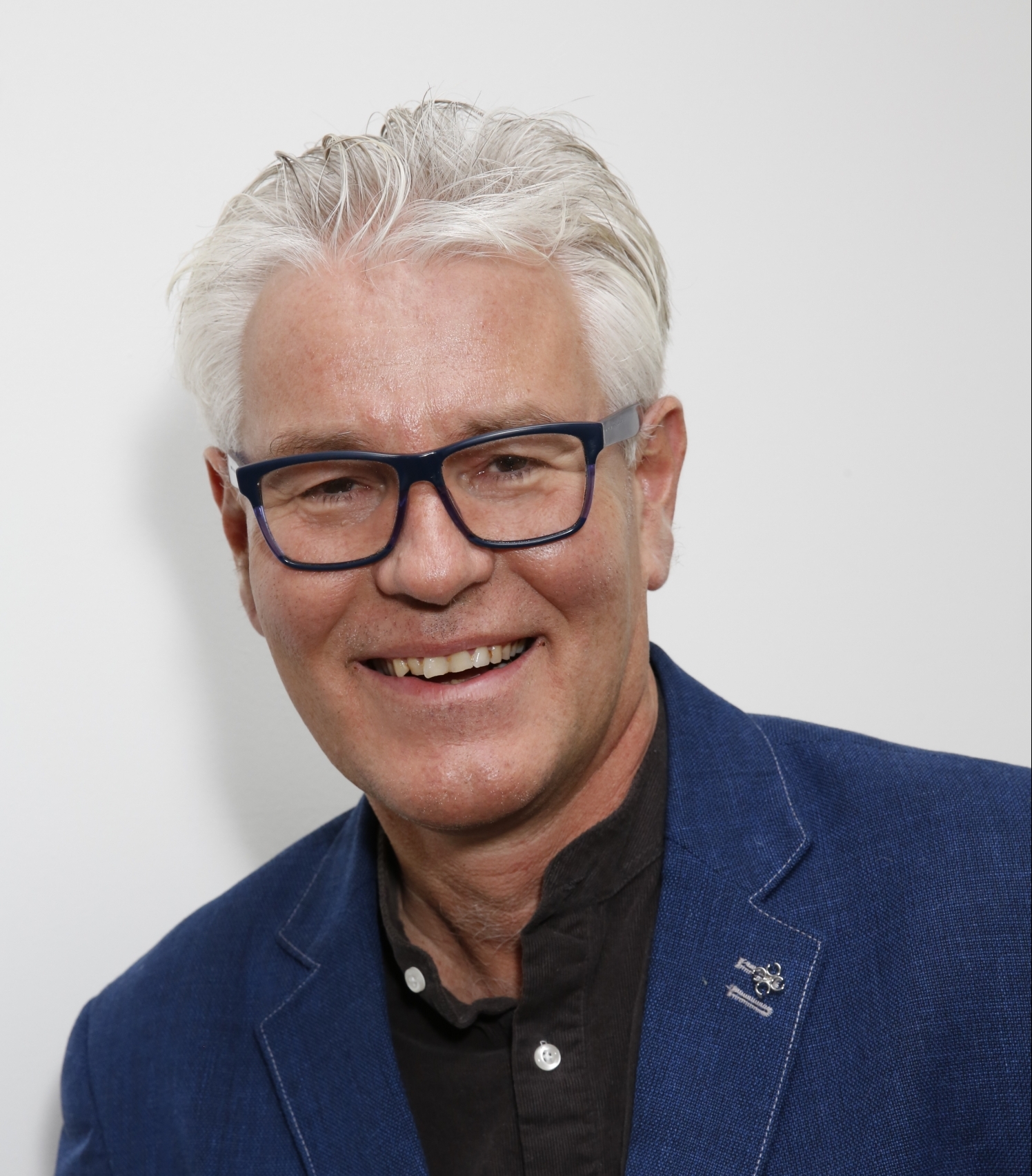 Gordon Glenister, Global Head of Influencer Marketing, BCMA Influence
Gordon spent the previous 11-years heading up the UK promotional merchandise association, BPMA, so brings a wealth of experience to the organisation. He has also held a number of senior sales and marketing positions within major international brands. Gordon has been an award judge for the BPMA student design competition, the Institute of Sales Management and the Institute of Promotional Marketing. He is a qualified digital marketer and has been the publishing director of the successful Product Media magazine. He was instrumental in the launch of the first association trade show which was a huge success and subsequently followed the launch of Merchandise World. Gordon launched the first 'Promotional Products Week' and also the UK's first online education programme for the promotional products industry. More recently he has run his own membership consultancy.
I am truly excited about driving this new channel forwards. The BCMA is best placed to ensure best practice and truly support influencers, agencies and brands alike." Gordon Glenister, Global Head of Influencer Marketing, BCMA Influence
If you would like more information about BCMA Influence please contact Gordon Glenister, Global Head of Influencer Marketing on gglenister@thebcma.info
Council Of Influencers (Advisory Board)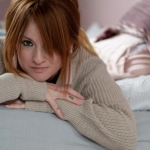 Louise Simpson, Content Creator, Three Little Tinkers
Louise Simpson a content creator, author and illustrator. Louise founded the Three little Tinkers and is an incredibly talented artist and writer and has recently published her first children's book.  Her beautiful new book, Creature Features, is a combination of pictures that would inspire and engage children along with facts that their parents would enjoy reading and that they didn't necessarily know before but also a book that's not too long.
Fab Giovanetti, Founder, Make An Impact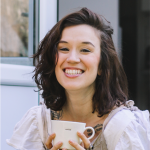 Fab is a business mentor, published author, influencer-specialist, best known as the founder of the Health Bloggers Community. Serial start-up founder and professional troublemaker, she is obsessed with avocados and helping people making an impact in health and wellness. Sounds like you? Learn how you can get a bit more Fab in your life. I've been mentoring health & wellness professionals and bloggers for over 5 years. If you have magnificent dreams, and big, sequin-style boss pants ready to be filled, this is the right place. The beauty of mentoring is that each person will benefit from it in their own way: streamlining workload, finding the best tools for a more efficient marketing strategy, creating and executing an efficient PR and media plan, creating your first product/service.
Rob Eades, Founder, Lean Student Chef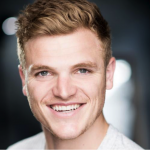 As a student at university, I always played a lot of sport and I loved to cook. As with many students, I was very limited by my budget, so had to come up with novel ways to keep my nutrition levels up in order to fuel my active lifestyle. Such a challenge led me to create The Lean Student Chef. Having been pestered for recipes, fitness tips and help with cooking healthy and delicious food on a budget, my initial idea was to share the recipes that I created with just my friends. It soon became apparent that the demand exists far beyond my initial expectations for my recipes. It is my hope that my page can help as many people as possible, in order to maintain a balanced lifestyle without the associated expense. That is why I create recipes that anyone can follow and enjoy, be that Vegan & Vegetarian recipes, Fakeaways, Specials, Brunches & Breakfasts and even Sweet Treats sometimes!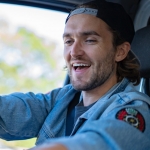 James Bamsey, Content Creator, Founder, Bamsey Digital
With over 4 years experience in the industry & a reach of over 20,000,000, Bamsey Digital has been created to help brands bring their social media goals to life. Whether it's starting from scratch and creating social media channels for new business or growing an already established online presence, there's many ways that we can help you. Come and say hey & get the conversation started.
Alexandra Galviz, Founder, Authentic Alex, Branding and Strategy Coach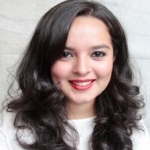 Alex was Head of Training and Development for a Foreign Exchange broker by the time she was 24 years old. Finding herself a round peg in a square hole she spent a considerable amount of time learning about what her values, passions and skills were. Unable to find a role that aligned with all of the above, Alex decided to create her own portfolio career. In December 2017 LinkedIn named her in the top 12 most influential writers in the UK. Her readership has grown to almost a million. Her mission is to inspire, motivate and empower professionals to share their own stories and to to give them the tools and strategies to lead an authentic and fulfilled career. She is a sought after speaker, trainer, writer and community creator.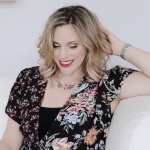 Anthea Biggs, Lifestyle & Family Blogger
Anthea began her career as a classical musician and composer. After a career break to start a family she found herself searching for a creative outlet that would work around family life. Initially using social media as a platform to share her interiors and styling tips, as Anthea's audience grew she was able to showcase her creative abilities and become and active member of the content creator community. "I love the problem solving aspect of taking a clients brief and creating something that answers that brief in my own unique creative style." Anthea describes herself as a cushion faffer, coffee drinker and flatlay lover. Her instagram page offers small windows into her interiors, parenting and lifestyle. This year will see the launch of her website giving further scope to offer interiors and styling tips to her audience and professional content creation services.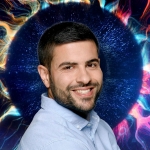 Akeem Griffiths

, 
Big Brother Consultant

Akeem Griffiths is originally from the Rhondda Cynon Taff which is based in South Wales. He now spends the majority of his time in London. He is best known for appearing on the reality television series Big Brother in 2018 in which he was announced the UK runner up. Since leaving the Big Brother house Akeem has been involved in television & radio interviews, special guest appearances, modelling, charity work and public speaking. Akeem is currently the Operational Manager for one of the leading UK fashion brands G.Salvatore ltd (GSalvatore_UK).
John Adams is a dad of two young daughters, Helen aged ten and Izzy aged six. He's married to Gill and they live in the South East of England, very close to London. His blog tells his story as a father. It's not, however, a usual story. Back in 2011, he gave up his career in communications to become the main carer for his children and run the family home. His wife, meanwhile, continued to work full time and fulfilled the traditionally male role of breadwinner. Time does not stand still and families go through different phases and stages of development. Over the years his status has changed depending on the needs of their children. At times he has been a stay at home dad. At other times he has worked part time. These days, both of the children are at school allowing him to work from home during school hours as a blogger and freelance writer. Even so, he remains the at home parent. He does the school runs, ensures the kids have school uniform to wear and occasionally helps out at school. He does the grocery shopping, cooks most of the meals and get the kids to their various after school activities. He answers to a number of different titles, but often refers to himself as a school run dad.
Tom Sharman works across YouTube, Social Media and Virtual Reality.  His current roles include managing leading virtual reality startups' marketing and working with celebrities bringing them onto YouTube such as Katie Price.  At 23, Tome has started a number of agencies, including DOUP which he started at University and TwelveA.M. which he was a founding member alongside Jamal Edwards MBE of SB.TV.  Tom has previously worked at leading advertising agency, Ogilvy and new era Influencer Football and eSports team Rebel FC as well as technology startup Campus Society and media publisher WeAreSocialMedia.  Tom is passionate about the responsibility and role of Social Media in society and using influence for good.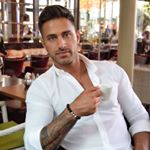 Adam Cam, Instagram Growth Specialist & Mentor
Adam is a model and Instagram star who is also a Confidence Coach who helps to eliminate anxiety and help others regain control of their life. He posts a variety of motivational posts as well as modeling pictures on beaches and in studios. He posted his first picture to Instagram on June 11, 2014. Adam specialises in growing Instagram pages for Influencers, Coaches, Bloggers, Consultants & Small Brands.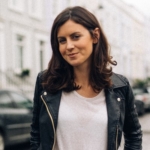 Laura Edwards, Broadcaster
Laura is a comedian, script writer, presenter and content creator, who has worked across both social media and traditional media in radio and television. Laura began her radio presenting career in 2007 winning a Radio 1 competition and subsequently becoming the TV reviewer on Nick Grimshaw and Annie Mac's Radio 1 Sunday Show, before going on to work with Capital FM. In TV, Laura has worked with BBC Comedy, Comedy Central, and Disney as well as presenting and blogging for two shows on CBBC. Laura has also written for Hat Trick's online comedy channel and scripted for CBBC. A talented content creator, Laura was selected by YouTube as one of their six "Women in Comedy" in the UK with WhoHaha and producer Elizabeth Banks. She has worked with many companies including BBC Comedy, Comedy Central, EA, Formula E, Disney and British Airways and in 2019, Laura was an ambassador for the BRIT's social squad. She has accumulated over 1 million followers on TikTok and gained over 4.5 million views on her YouTube channel where she makes comedy blogs, parodies and sketches.
Industry Steering Group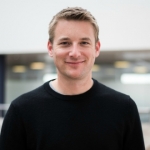 Tom Curtis, Executive Creative Director, Mediacom
Tom joined MediaCom way back in 2000 with an art degree and a 2-year stint at another agency under his belt. Since then he's had five very distinct roles: Planner, Head of Visualisation, Joint Head of MediaCom Create, Creative Director and now Head of MediaCom Beyond Advertising UK (whatever some of the those mean). As a merged UK and Worldwide department specialising in content creation, production and distribution, the MBA London team is responsible for the delivery of projects for both local market and international clients.Although now in a managerial role, Tom still loves a bit of Photoshop.
Kam Zulawski, MD EMEA, CreatorIQ
As CreatorIQ's managing director for Europe, the Middle East and Africa, Kam Zulawski is responsible for growth and go-to-market efforts for the leading marketing influencer platform. Kam's past global experience spans the consulting, influencer marketing, social media and PR space where he focused on building and scaling teams whilst supporting large enterprises and agencies in digital transformation. Prior to joining CreatorIQ, Kam worked for Onalytica, Hootsuite, Cision, and Gartner in executive managerial and business development roles.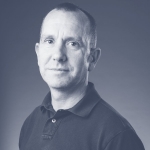 Rich Keith, Managing Director, Fourth Floor Creative
Rich is the co-founder and MD of Fourth Floor Creative, a fast-growing creative agency that works with online creators to set-up high-quality commercial deals and premium services, enabling them to get on with making amazing videos and livestreams. Rich has spent over 20 years working in the media, much of it running media brands in the videogames sector. For the past five years, he's worked with YouTube phenomenon the Yogscast, dubbed the 'UK's kings of YouTube' by the BBC. Fourth Floor Creative was set up in partnership with the Yogscast. Rich is also a visiting professor at Sunderland University, consulting on new media trends.
Dylan Wyn Pugh, Head of Commercial, Red Bull

A content evangelist, Dylan WynPugh leads the Commercial team at Red Bull, partnering with brands to create epic content that inspires people to maximise their time and talent. Having started his career planning and buying media (Group M / DentsuAegis), he's spent 10 years evolving the business models of multi-platform publishers (The Times, The Sunday Times, The Sun) to compete in this modern, digital age, and is currently an ongoingadvisor for multiple video-based start-ups.
Scott Guthrie, Independent Influencer Marketing Consultant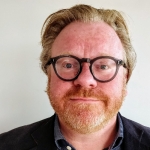 Scott works with brands, agencies and influencer marketing platforms to generate meaningful results from smarter influencer marketing decisions. He offers strategic advice and practical know-how about influencer marketing best practice across the entire influencer marketing workflow. Scott has extensive commercial experience heading functions ranging from media relations, client services and operations to product management and marketing across industries including communications and financial services. His career spans FTSE 100 companies and start-ups covering Europe, the Middle East and Africa and most recently Asia Pacific. Scott is a published author having written chapters in five business books and provided columns and quotes for leading industry media titles. These include PR Week, PR Moment, and City AM.
William Soulier, CEO & Co-Founder, Talent Village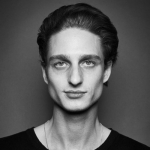 William Soulier is the CEO and Co-founder of Talent Village, an influencer marketing platform. Talent Village offers premium influence solutions for brands to build meaningful campaigns with highly engaged influential talent on Instagram. William started his career in wine and spirits sales, before specialising in digital marketing within the luxury space, helping brands shift to mobile-first online strategies. During that time, he was exposed to the power of influence, and saw a clear need for brands to collaborate with professional talent on social media to ensure authenticity and generate greater engagement.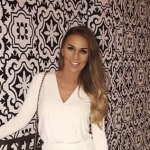 Hannah Monds, Managing Director EMEA, Tagger
Hannah Monds is Managing Director EMEA at Tagger, the award winning Influencer Marketing platform that allows brands, agencies, and media companies to maximise their influencer strategies throughout the planning, discovery, activation, and reporting phases. Her many years of experience in the media industry have allowed her to build up a wealth of knowledge across the board when it comes to executing successful media plans. With a focus on the international media landscape, Hannah is extremely well connected globally and is committed to going above and beyond, offering only the highest quality of service to her clients. With a truly consultative approach, Hannah is devoted to educating her clients about influencer marketing and how best to utilise the Tagger platform to get the most out of their campaigns.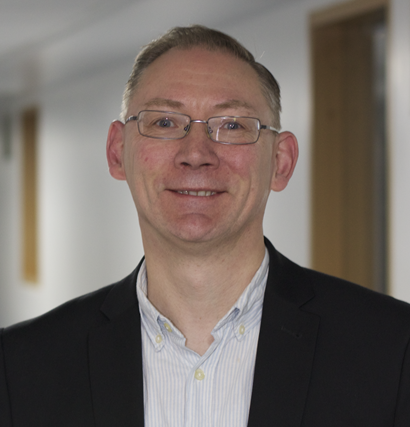 Professor Jonathan Hardy, BA MA PhD FHEA, University of East London
Jonathan Hardy is Professor of Media and Communications. He is recognised internationally as a leading theorist of media political economy and for specialisms including media-advertising relationships, media systems, and media policy. He teaches and writes on the political economy of convergent media; international communications and comparative media systems research; the relationships between media and marketing communications; digital journalism; communications law and regulation; media policy and reform. He teaches and writes on media industries, marketing communications, policy and media reform. His books include Critical Political Economy of the Media (Routledge 2014), Cross-Media Promotion (Peter Lang 2010) and Western Media Systems (Routledge 2008).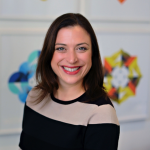 Jo Farmer, Partner, Joint Head of Commercial, Lewis Silkin
Jo leads the firm's Brands & Intellectual Property group and advises clients on their advertising and marketing campaigns and exploitation of intellectual property rights and content. Her clients include brand owners, content creators, communications agencies and media platforms.  Jo is named as a leading individual for advertising and marketing in Chambers & Partners and is also cited for brand management work in the Legal 500. Outside of work, she lives in St Albans and spends most of her time being a chauffeur to her twin sons and generally running around after them.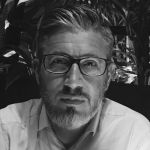 Francisco Hernández, Chief Strategy Officer, Influencity
Francisco is the Chief Strategy officer for Influencity, the global Influencity Marketing Automation platform used by many of the worlds leading agencies and brands. He is responsible for the global expansion strategy and investor relations, with a keen interest in helping the IM industry grow and mature. More than 20 years experience as founder of International startups and Managing director both in the Marketing and Financial sectors. Specialist in growing businesses from inception to multi million euros yearly revenues and starting from 1 person structures to the growth of teams to over 60 people. With mixed British/Spanish nationality, Francisco has worked both in London and Madrid and speaks both languages fluently.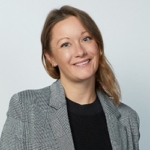 Jess Markwood, Content & Strategy Director, The Fifth
Jess Markwood is the content and strategy director for The Fifth, an influencer marketing agency recently launched out of News UK. She has over 12 years' experience in the space, having worked in a variety of capacities from creator to brand to agency. Her career started in content as she became editorial director of a group of some of the first known fashion and beauty blogs including Catwalk Queen and OSOYOU.com. She then went on to work brand-side at Dorothy Perkins and then to Glam Media, the first global network of influencers. Following that, she launched Evolve's influencer marketing agency, The Studio London, before joining The Fifth at the beginning of this year.
Influencer Groups
We are planning to form specific interest groups for particular sectors, as detailed belo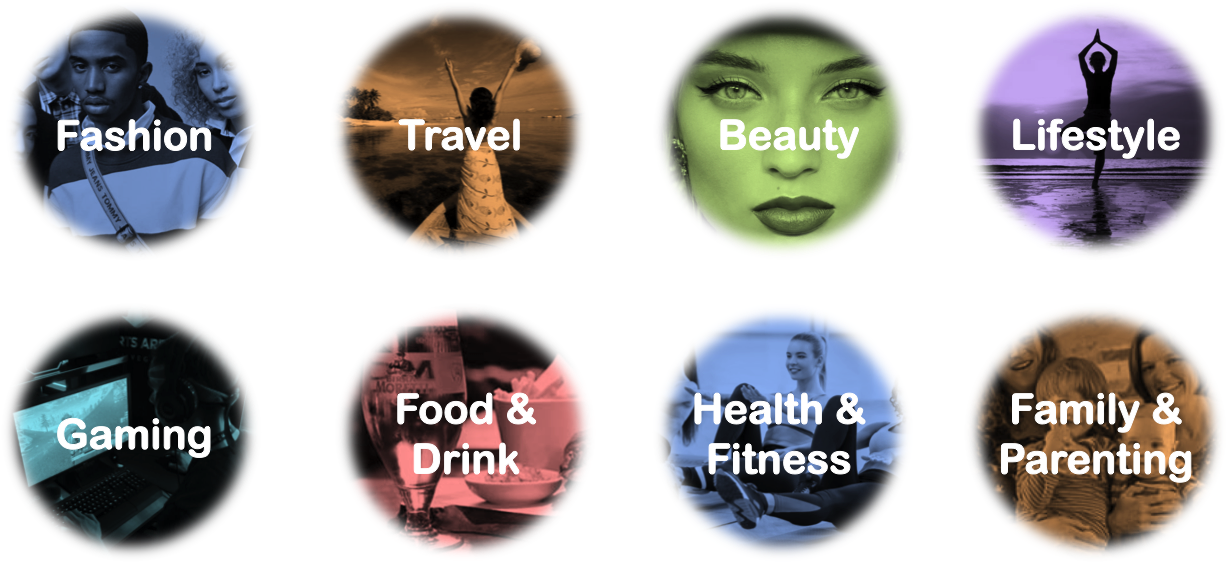 This is not an exhaustive list and we can add more as we progress. If you'd like to join the BCMA and any of the special groups, then please see here
UK Bloggers Survey 2019 – The definitive guide to Influencer Marketing from Vuelio
Download your free copy here
https://www.gov.uk/government/news/celebrities-pledge-to-clean-up-their-act-on-social-media
Influencer Marketing Regulation
Here is a selection of our most useful resources related to Influencer Marketing from the Advertising Standards Authority (ASA);
https://www.asa.org.uk/news/new-guidance-launched-for-social-influencers.html
https://www.asa.org.uk/resource/influencers-guide.html
https://www.asa.org.uk/advice-online/recognising-ads-native-advertising.html
https://www.asa.org.uk/advice-online/recognising-ads-social-media.html
https://www.asa.org.uk/advice-online/recognising-ads-blogs-and-vlogs.html
https://www.asa.org.uk/advice-online/video-blogs-scenarios.html
https://www.asa.org.uk/news/new-video-for-vloggers-bloggers-and-brands.html
https://www.asa.org.uk/advice-online/affiliate-marketing.html
https://www.asa.org.uk/resource/recognition-of-advertising-online-marketing-to-children-under-12.html
Here's a podcast by Blogtacular and a webinar with Influencer Intelligence from earlier this year;
https://blogtacular.com/podcast/episode-36-asa-cap/
https://influencerintelligence.econsultancy.com/resource-article/vZ/New-influencer-marketing-guidelines-the-rules-marketers-need-to-play-by/
Here's a link to the European Advertising Standards Alliance details – http://www.easa-alliance.org/ (and some advice on the 'country of origin' principles – https://www.asa.org.uk/advice-online/remit-country-of-origin.html)