This is the first in our new series of Life As An Influencer, giving you a 'behind the scenes' view of the often hectic world of influencer marketing. This week we hear from Rob Eades AKA the @leanstudentchef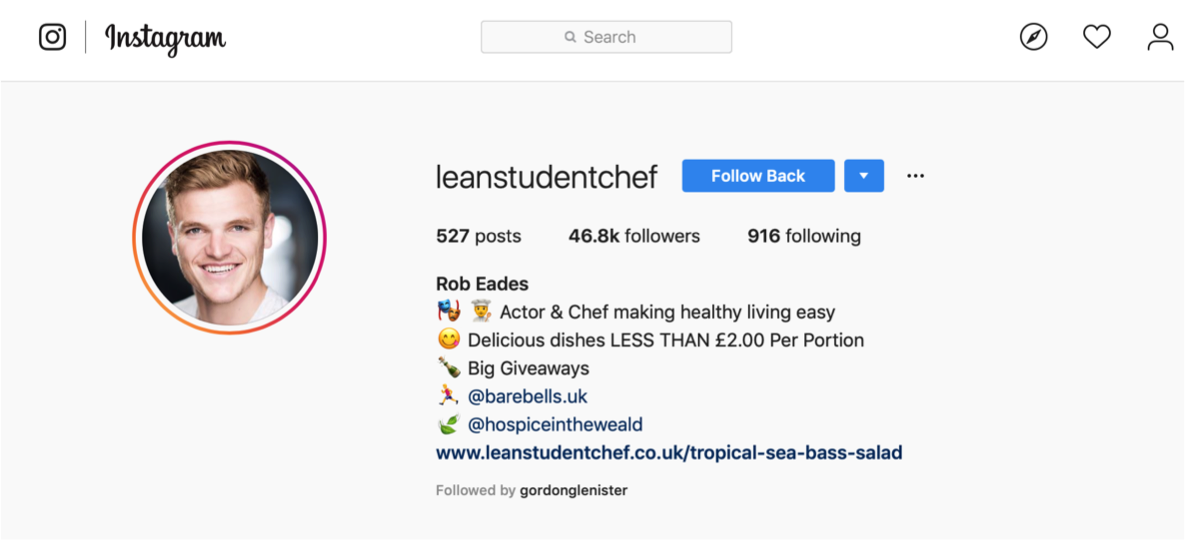 How did you get started?
Coincidence/chance really, I was living as a student on a budget so I thought I'd just post some of the recipes I was cooking and workouts I was doing. Then things just grew from there.
Who/what has been your biggest influence?
Joe Wicks is an obvious one, onepoundmeals' Miguel Barclay too. Then Annie Openshaw and Elliot Burton are close friends from uni and seeing them do so well on Instagram made me think I could make a career of it I suppose!
Which platform has been most effective for you, and why?
Instagram easily because food photographs so well.
What has been the biggest challenge for you so far?
Balancing @leanstudentchef with my other businesses, acting and presenting work. It feels like I'm spinning a lot of plates sometimes which can be overwhelming.
What has been your biggest achievement so far?
I couldn't single one thing out but working with brands that I have used for years and love always blows my mind.
Where do you see the industry in [five] years' time?
I honestly couldn't tell you. Video is probably going to dominate though.
What is the optimum number of followers/subscribers?
I think Selena Gomez has the most on Instagram – so more than her I guess…
If you had one wish, what would it be?
Probably a recipe book.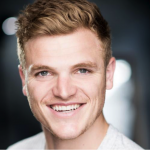 Rob Eades is a member of the BCMA's Council Of Influencers. As a student at university, I always played a lot of sport and I loved to cook. As with many students, I was very limited by my budget, so had to come up with novel ways to keep my nutrition levels up in order to fuel my active lifestyle. Such a challenge led me to create The Lean Student Chef. Having been pestered for recipes, fitness tips and help with cooking healthy and delicious food on a budget, my initial idea was to share the recipes that I created with just my friends. It soon became apparent that the demand exists far beyond my initial expectations for my recipes. It is my hope that my page can help as many people as possible, in order to maintain a balanced lifestyle without the associated expense. That is why I create recipes that anyone can follow and enjoy, be that Vegan & Vegetarian recipes, Fakeaways, Specials, Brunches & Breakfasts and even Sweet Treats sometimes!