Life As An Influencer is a 'behind the scenes' view of the often hectic world of influencer marketing. This week we hear from Brazilian model Naiara Brás – @naiarabras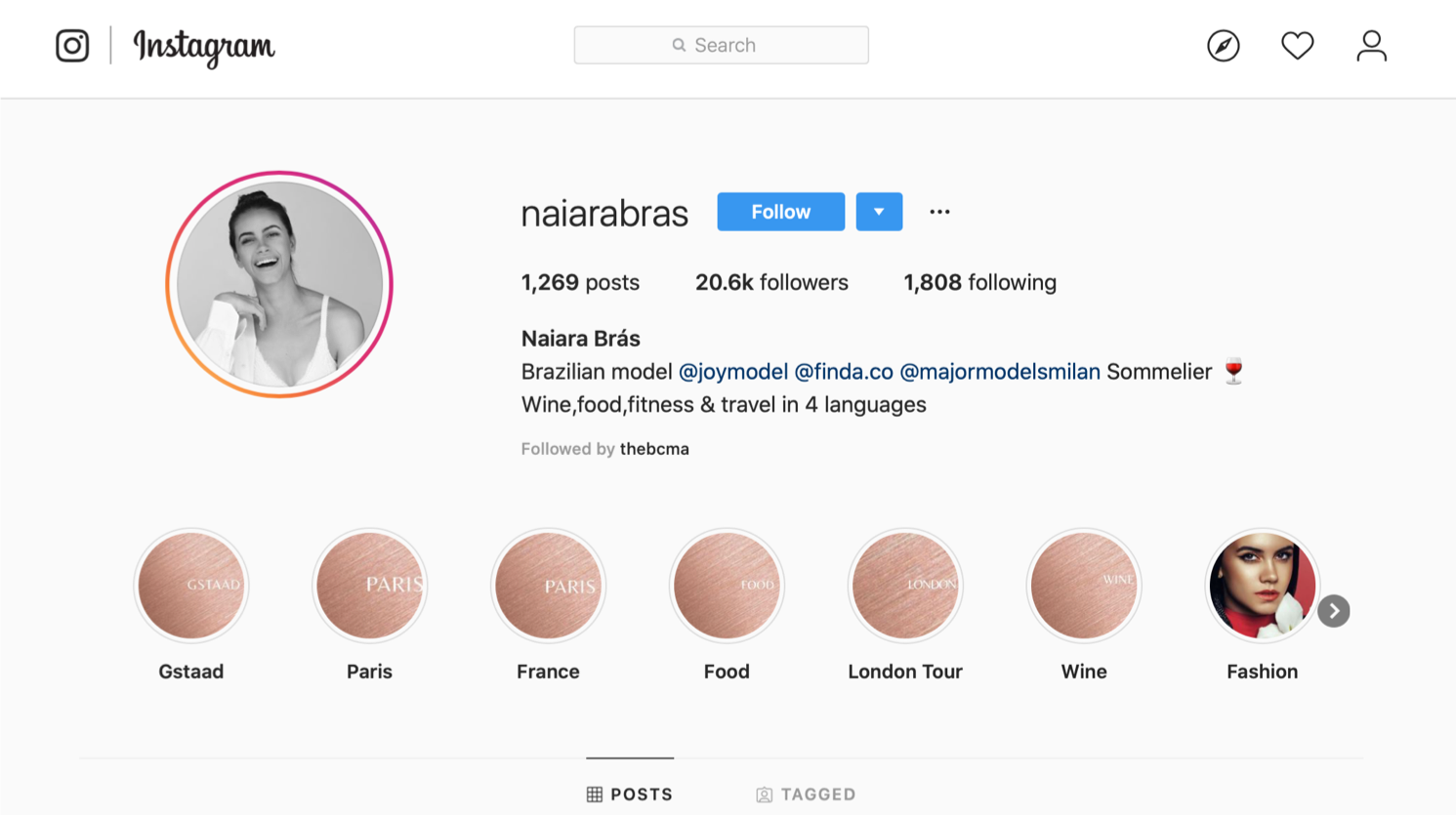 How did you get started?
Back in 2014 when I was starting my modeling career I decided to write a Blog about the modeling world to help the new faces (that's how we called the models who are starting their careers ) to understand a bit more about the fashion world. The blog was quite successful in my city and some local brands offered to give me some perks in exchange of a post about them.
After that I started to travel the world and I didn't have enough time to focus on my blog. But Instagram was growing massively and I always loved the idea about posting pictures and interacting with followers. So I started posting and writing about my adventures around the globe.
When I moved to Italy I discovered the Models platform which was/is a way to help models to live in a big city and save some money in exchange for a IG post. Since than I dedicate my work to this platform and this opened space to brands outside of them to contact me and that's how I am building my career as influencer.
Who/what has been your biggest influence?
At the beginning I was looking up to top models but there is a famous Brazilian blogger who caught my attention. Her name is Camila Coelho and she is the most successful Brazilian Blogger nowadays. She started filming make up tutorials and now she is a big hit.
What platform has been most effective for you  and why?
Instagram for me is the most effective combined to my modeling platforms  and the influencer ones.
What has been your biggest achievement so far?
Developing my social medias helped me with my modeling career and as I am a sommelier it has been essential to the connections with the food and beverage business.
Where do you see the industry in 5 years time?
I see it bigger but more transparent and effective…
What is the optimum number of subscribers/followers that you can manage?
I think that I could manage up to 100k
If you had one wish what would it be?
That everybody would respect each other so we could live in a happier world
Naiara is an accredited BCMA member