John Adams is a dad of two daughters and married to Gill. In 2011 he became a stay at home dad and soon after started blogging about life as a man who 'holds the babies.' The blog took off and he now runs it as a business.
John is on twitter, Instagram, Facebook and Pinterest as @dadbloguk and blogging has taken him from Australia to Canada with several stops inbetween. He regularly makes media appearances commenting on parenting issues and has interviewed Hollywood greats Michael Douglas and Steve Carell.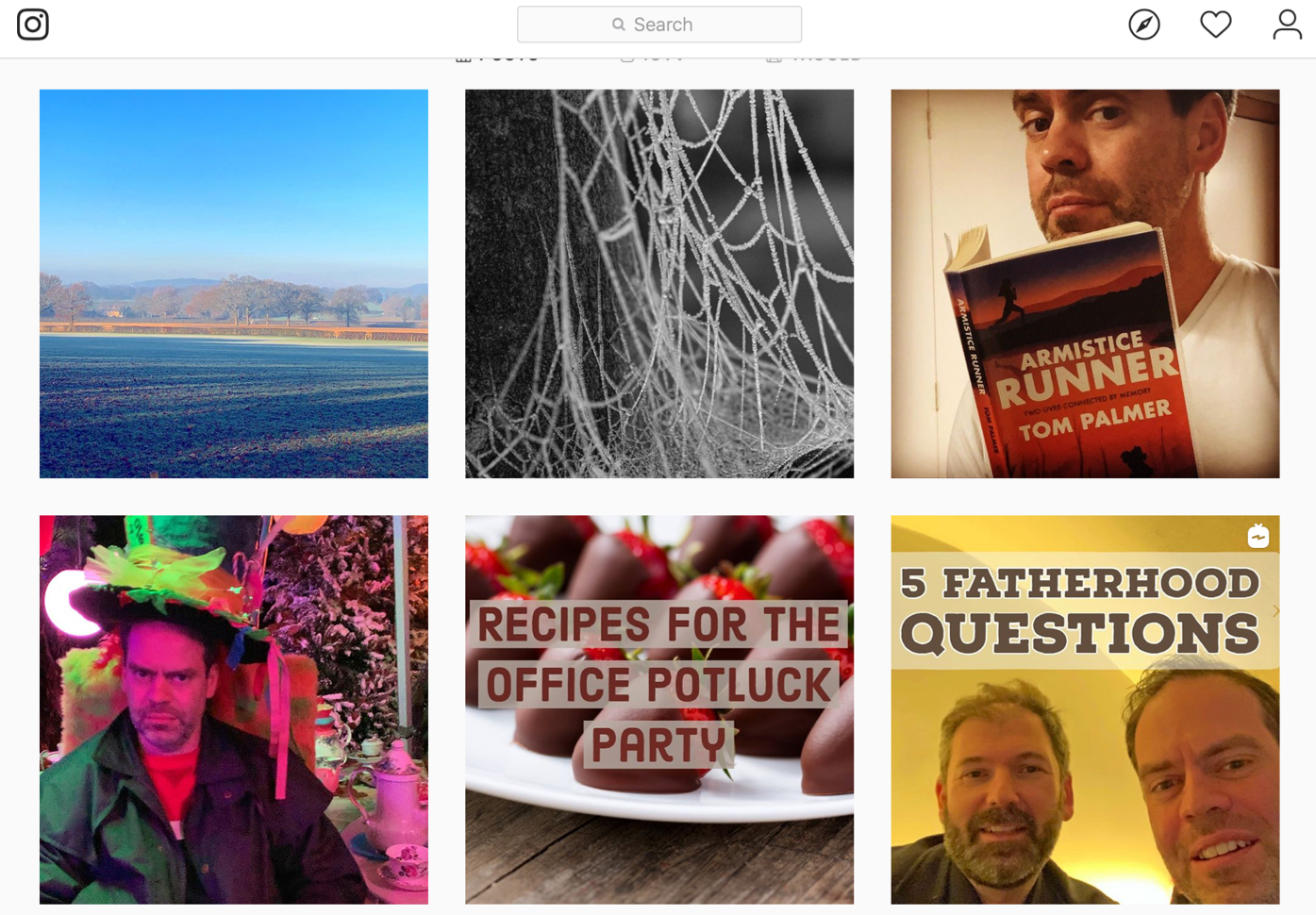 How did you get started?
I started Dadbloguk back in 2012 a week before my wife gave birth to our second child. The timing was either dreadful or spot on, I can't decide which!
A year before I launched the blog, we took an unusual decision. My wife was going to work full-time and provide financially for the family and I would do most of the childcare and run the family home.
I was quite taken aback at the casual sexism I faced. The world just wasn't ready for a man to fulfil such a role and so Dadbloguk started as a place for me to rant.
I then realised I could make money by blogging. With a background in journalism and PR, this suited me perfectly as it meant I could work and fit my blogging job around my kids.
Over time, I diversified what I wrote about. I do write about pregnancy and birth but as my family has progressed I also write about family tech, online safety, schooling, education and a whole range of lifestyle subjects such as photography and motoring.
With both my kids now at school, Dadbloguk is my sole source of income. A rare aspect of my blog is that it has followed my family from birth, through the toddler years, starting school and right now we're preparing to send our eldest to secondary school. Very, very few dad blogs have been around long enough to reflect so many aspects of family life.
Who/what has been your biggest influence?
It'd be a lecturer from my time at journalism school. He stood up in one lecture and said "The internet is going to open up masses of opportunities for you as journalists."
Those words stuck with me and I went out of my way to get a job as an Internet journalist as quickly as I could and eventually went to launch Dadbloguk!
What platform has been most effective for you and why?
My blog has always been the planet around which my social channels orbit. Despite having a well-established blog, I've doubled page views during 2019 so the blog is by far my most important channel.
Instagram is increasingly important to me and I don't see that changing. I'm also producing more video content for IGTV. I like IGTV, it suits a family blogger like myself because it's quick and it allows you to reproduce the realities of family life (family life being messy and imperfect).
That said, I know a lot of bloggers have had huge success on Instagram or morphed into Instagrammers. It's a big risk because they don't own the channel. They're at the mercy of ever-changing algorithms.
Twitter would have been the most important in terms of building up my audiences. It was also the dominant social media channel when I started blogging.
What has been your biggest achievement so far?
 Winning the 2019 Online Influence Award for Best Dad Blog was a massive achievement and wonderful recognition of my work (….I've won a few other awards but modesty prevents me from saying too much!)
That said, it's about so much more. I know people have sought help with mental health conditions after reading my blog. I've been invited into Whitehall to feed into various Government policies and helped promote family-friendly working practices. These are the things that are really important to me: Using my social influence to make a real difference to the world.
It goes without saying that being involved with the BCMA is also an achievement. Industry standards have to improve and this is an important first step.
Where do you see the industry in 5 years time?
I think we're at an interesting crossroads. For want of a better phrase, I think we're seeing the emergence of a 'professional class' of content creator that is splitting away from the pack.
I think this has been caused by two things: The introduction of greater regulation and also the need of the PR and advertising industries to prove to clients that influencer marketing works. Those who make money as a content creator have to make the effort to run properly regulated blogs and social channels and will make a greater effort to network and work in partnership with the PR and advertising industries.
If you don't make money producing content, is it really worth having a newsletter and having to pay to be regulated by the Information Commissioner's Office? Do you really want to worry about whether you've used ASA compliant hashtags when you're simply showing off a new pair of shoes you've been gifted?
I think those who create online content as a hoby will continue to do so, but will avoid regulated activities so these individuals won't be able to operate as commercial ventures (but free from commercial interests, they'll probably produce the more creative content!). Those of us who make money online will do so but we'll do it in a more heavily regulated environment.
We have professional and amateur sportspeople, artists and writers and I see content creation going the same way.
This is where the BCMA comes in. We need a viable, trusted trade association to set standards, offer training and also to speak up for the industry in the media and at Government level (possibly even European level, depending what the future holds).
Aside from that major change, I think we'll see a lot of podcasts biting the dust. Everyone is producing a podcast at the moment and I predict only the better ones will survive.
As for social media, I think the established channels like Instagram and twitter will still be highly relevant but something else will probably be belle du jour by then. Maybe it'll be TikTok or some other channel we haven't heard of yet?
What is the optimum number of subscribers/followers that you can manage?
It's not so much the number of followers/subscribers but the number of channels I operate on. I'd rather operate on fewer channels and do it well than operate on all of them and do it badly. Without hiring a social media manager, I'd say I'm pretty much at that point now.
If you had one wish what would it be?
I'm going to go completely off piste here. I don't care if this sounds trite. We live in very troubled times and I worry about the world my kids will live in. I want to see greater social justice, I want common decency and honesty to return to politics and I want everyone to be concerned about climate change. There endeth my sermon!
John is an accredited and verified BCMA member