Life As An Influencer is a 'behind the scenes' view of the often hectic world of influencer marketing. This week we hear from Anthea Biggs, lifestyle and family blogger, @antheajanebiggs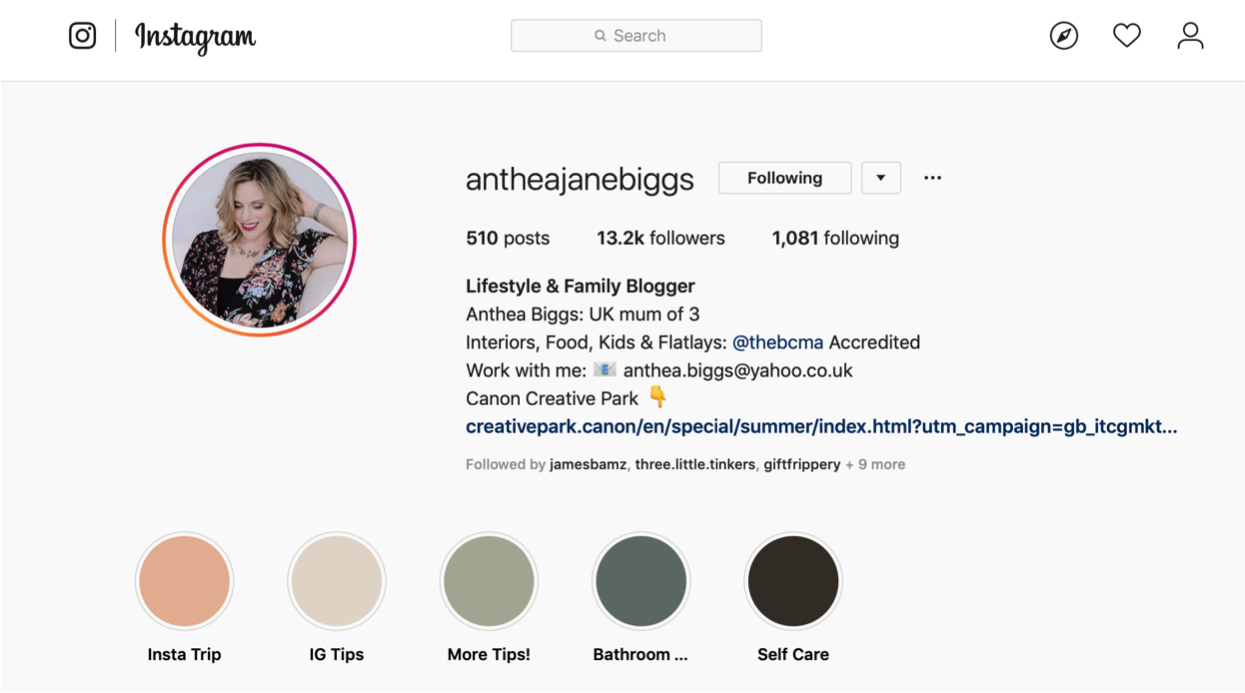 The big break for me really came when I started sharing pictures of our home and interiors. The interiors community on Instagram are a vibrant, active and wonderfully supportive bunch. I found my account began to really grow and gain some traction the more active I was within the interiors community. This also coincided with me finding Louise @three.little.tinkers through a location tag on Instagram. We quickly became firm friends and being just over a year further on in her influencer career Louise has been a mentor to me.
Who/what has been your biggest influence?
Initially my motivation for creating my account was to gain a piece of me back that I felt I had lost in the process of becoming a mum. I needed a creative outlet, something that allowed me to express myself as an individual and not just a mummy. I've been hugely inspired by other mothers who are making a success of building their influence while bringing up their families. They're not all parenting accounts; my top five would be @chloelovestoshop, @thefashionlift, @allthatisshe @the_girl_with_the_green_sofa, @theresagromski
What platform has been most effective for you and why?
For me it's been Instagram. I spent some time building my business page initially on Facebook but it feels like quite a private and sometime hostile place! In stark contrast Instagram is built on micro communities that all seem to have their doors open to welcome new members.
What has been your biggest achievement so far?
Working with Whaler has felt huge for me. They have incredibly high standards and don't take on influencers lightly. Being offered my first collaboration through Whaler really felt like a confirmation that my work was good!
Where do you see the industry in 5 years time?
Hopefully much more regulated and as a result less saturated. It's great that anyone can have a go at influencer marketing but there has to be a point where we draw the line between those that are working at a professional level and those that aren't quite there yet. It's a minefield for brands and if that doesn't change the industry won't be sustainable.
What is the optimum number of subscribers/followers that you can manage?
I don't have grand plans for world domination! Around 30,000 would be my happy place. That's a number that feels like it holds some gravitas without being so huge that I couldn't feel connected to my audience. I'm not even half way there yet so I can see that number taking a few years to reach.
If you had one wish what would it be?
Hmmm that's tricky! I guess when it comes to my work as an influencer my main wish is to get to a point where my career feels established and I'm recognised as someone that is making a positive contribution to the industry.