With regards to purchasing power the Central and Eastern European region is a little behind the west and Asian countries. However, in terms of marketing and communication trends they are making great progress in using branded content to impact positively for brands and consumers. Consumers are bombarded with thousands of messages, which is why it is so important to give them the most relevant content at the right time. BCMA Hungary would like to become an educative leader in the region to launch branded content as a new powerful and relevant communication platform.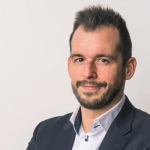 Chairman: András Furák
András Furák is the portfolio director of Republic Advertising Agency. Republic Group is one of the biggest independent branding agency in Hungary. They won the only Gold Lion winner awarded for the integrated campaign of that launched Vodafone Hungary. Republic is a partner of Siegel+Gale, New York and has managed successful campaigns including, T-Mobile, Coca–Cola and E-On.
Furák is part of the Republic Board and has fifteen years experience in marketing and communications. He worked for Axel Springer Ag where he was responsible for Portfolio communication and sales figures. He joined Republic Group in 2011 and is responsible for new business and executional branding processes.
He is a main organiser of BrandFestival, which is the most influential media and leadership summit in Central Europe. As a BCMA Hungary Chairman his main challenge is to educate the region from consumer and client side, to accept and use branded content as a new effective way of marketing.