ARE YOU NOT ENTERTAINED? JOIN US FOR AN EXCLUSIVE AUDIENCE WITH THE RIDLEY SCOTT CREATIVE GROUP
Date: 7th November 2019
Time: 6.30pm to 8.30pm
Venue: The Garden Room, The Devonshire Club, 5 Devonshire Square, London EC2M 4YD (Refreshments provided)
The explosion in popularity of branded content has given advertisers the chance to communicate not just about what they do, but who they are, what they stand for and what they believe in. However, this opportunity exists within an 'attention economy' where brands need to earn the right to spend quality time with the consumer, not just pay for that attention. The consumer is now in control and has certain expectations around what is and perhaps more importantly isn't worth their precious time.
The BCMA is hugely excited to announce an audience with global creative powerhouse, The Ridley Scott Creative Group, who will uncover how brands can adopt an 'entertainment mentality' to cut-through and thrive in an increasingly noisy and cluttered communications world.
Please join us on the night to hear from industry luminaries including RSCG CEO Luke Scott, son of the legendary Ridley Scott and an internationally acclaimed Director in his own right. Luke will be joined by RSCG President, Garbhan O'Bric and Global Client Services Director, Samantha Jenkins.
Our BCMA Guests: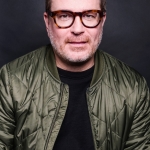 Luke Scott: Film Director and Global CEO of the Ridley Scott Creative Group. He has worked on countless critically acclaimed short format marketing films, including Bladerunner 2049, Alien:Covenant, The Exodus and Prometheus. He wrote and directed Loom, which was commissioned by RED Camera to showcase their new 3D camera system, the Red Epic, and the development of a revolutionary laser projection system.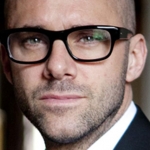 Garbhan O'Bric: President of the Ridley Scott Creative Group since 2017. Prior to which Garbhan was a global marketing brand director at Diageo and regularly features in the list of 'Most Influential People In UK Marketing' & 'Top 100 UK Most Influential People In Design'. He began his career in advertising at celebrated agencies HHCL & Partners and Mother as Strategy Director.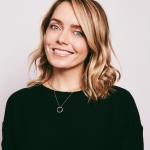 Samantha Jenkins: Samantha has over 15 years of advertising experience and recently worked at UK agencies Proximity and Wednesday. She has overseen major campaign work for brands including Moncler, Bally, H&M, Galeries Lafayette, Furla, Bang & Olufsen, Swarovski and Luxottica. Samantha believes that genuinely effective brand work not only needs to reach consumers across every touchpoint but demands creative that has authentic and entertaining storytelling at its core.
Book your free exclusive ticket here