The BCMA's Executive and Advisory boards around the globe are made up of leading practitioners within the branded content industry. Here's a sample of those industry luminaries that have previously served on our boards:
Jan Barthelemy, General Manager of Europe, Shootsta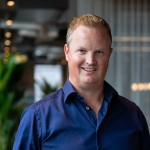 Jan Barthelemy is General Manager of Europe for video technology innovators, Shootsta. In his current role, he is driving the commercial development of the business in the UK, with the future remit to spearhead the launch of Shootsta into continental Europe. Shootsta is the only subscription-based, scalable video solution in the world, educating and empowering brands to create high-quality, cost-effective videos. Prior to joining Shootsta, Jan built a successful career in the B2B media and events space. He most recently orchestrated the turnaround and accelerated year-on-year growth of Comexposium's marketing technology event brands iMedia, ad:tech and MMS in Australia and New Zealand, as well as successfully relaunching iMedia into the South-east Asian market. His purpose in business: to empower others to be great at what they do, whether it's connecting people and facilitating business at events, to enabling brand marketers and communications professionals to become accomplished content creators and storytellers in their own right; this is what gets Jan up in the morning. When he's not immersed in his work, he's happiest spending time with his wife and three children, eating and drinking great food and wine, and supporting Arsenal football club (although that doesn't always make him very happy!)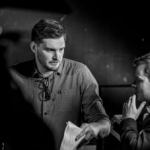 Kevin Batchelor, Creative Director and Co-Founder, Electric Robin, an EndemolShine UK company

Kevin established independent creative production company Electric Robin in 2013 with Ross Brandon. In 2015 the company was acquired by EndemolShine UK. Electric Robin specialise in crafting high quality and innovative branded entertainment, commercials, documentaries, music content, and format based short form series for international advertising campaigns, brands, broadcasters, media channels, events, and digital platforms. As a director, Kevin's films and concepts are visually impactful and inventive. Whether playful or serious, he exhibits seemingly effortless technical flair, empathy and sensitivity across contrasting scripts and briefs, and always with an enigmatic cinematic style. Clients include Lexus (Toyota), Hackett, Soccer Aid, Investec Bank, Superdry, Stylist, Money Supermarket, Getty Images, The National Lottery, Ted Baker, Doritos, NatwestBank, The Last Leg, Have I Got News for You, and Up Late with Rylan.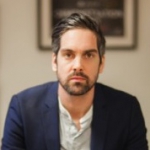 James Larman, Head of Strategy, Drum
James is a strategist who has been helping brands create entertainment all through his career – even when it wasn't recognised as such and 'content' was only something media publishers did! As a planner at OMD UK he helped Tetley's Bitter create a new partnership with England Rugby. Together with the Telegraph they recruited a team of past England players and commentators to create, record and write entertaining rugby content for 'Team Tetley's'. In 2006 he went to Sydney where he joined Naked Communications and his interest in branded content really began. He developed a number of entertainment solutions for clients, including a reality TV series for Pokerstars and a Christmas music track and video for Telstra.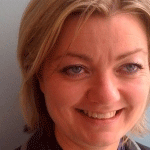 Claire Heys, Director, Commercial Brand Partnerships, ITV plc
Claire is one of the UK's leading practitioners at the forefront of advertiser related content deals over the last 7 years, having shaped content strategies for GSK, Camelot , Orange, J&J, Cow & Gate, General Mills, The British Army, Waitrose, Levi's, Malibu, Motorola, Nintendo and Australia Tourism. Claire currently heads up all advertiser related business for Endemol UK, comprising brand partnerships, product placement, licensing, sales promotions, live events, publishing, advertiser funded programming, sponsorship and merchandising across Endemol UK group. Previously Claire was Controller of Commercial Partnerships at Virgin Media Television and UKTV. Her role was the first time a UK broadcaster had hired someone specifically to work in the area of branded content. She was previously Head of Business Development for Initial, part of Endemol UK.
Justin Etheridge, Former Executive Vice President, Time Out North America
Justin Etheridge is Former Executive Vice President of Time Out North America. He oversaw the brand's audience and commercial growth across all platforms in North America. Justin, a Time Out veteran, had been with the brand for more than 13 years. He joined Time Out North America from his role as co-founder and Group Publisher of Time Out Australia. Prior, to this he served as publisher of Time Out Dubai for four years where he took the publication from a single-city print product to one of the region's most successful multi-platform media brands.
Chris Gallery, Partner, Mother London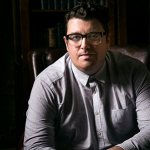 Chris started in advertising 15 years ago at TBWA in Dublin before moving to McCann Erickson. Prior to arriving at Mother,he worked on a diverse range of clients including McDonald's and Sony Playstation. At Mother, Chris has been the strategic leadership on some our most fast-paced and complex clients, including The Post Office, Stella Artois, and MoneySuperMarket. In that time, he has also been responsible for some of the most effective and culturally impactful campaigns to come out of the agency in the last ten years. Chris was appointed Joint Head of Strategy alongside Katie Mackay in 2014. He is a Euro Effie Grand Prix and APG Grand Prix winner.
Emma Samuel, Head of UK Marketing, Dropbox
Emma is the UK Head of Marketing at leading cloud storage technology provider, Dropbox. Emma is a highly motivated, customer-focused Head of Marketing, with strategic and tactical skill in SaaS & B2B marketing, Emma has a passion for success and an enduring positive attitude. Skilled in a Marketo and Salesforce environment and driven by targets, she brings a track record of delivering business growth through implementation of multi-channel demand gen plans, content strategies, and community development, with regional, vertical and product specific campaigns through creating, developing and encouraging dedicated teams.
President: Paco Recuero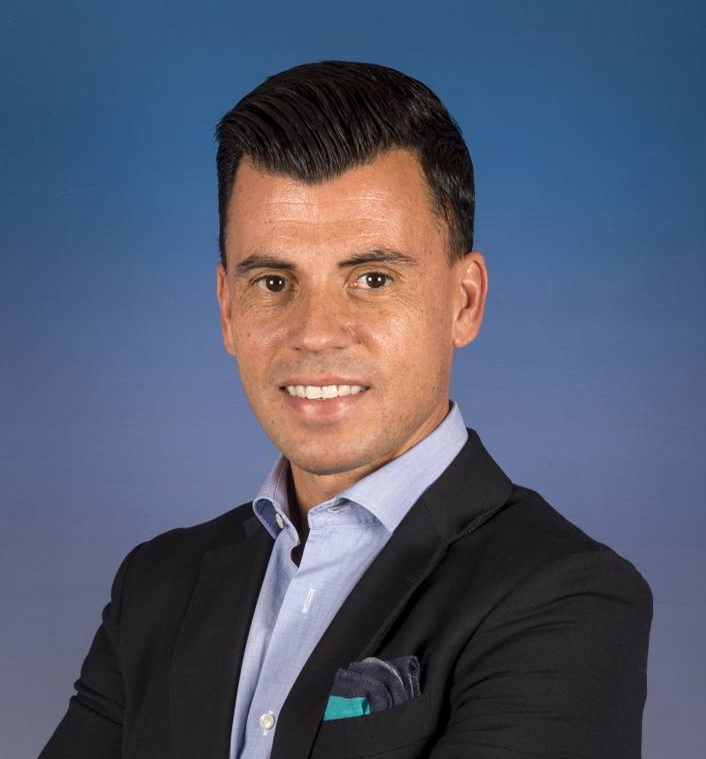 Paco is the Marketing Director & Digital Transformation Leader in Pernod Ricard Spain. Leader of a young and disruptive team of 50 entrepreneurs. Focused on transforming organisations towards more efficiency and profitability by installing a new operating system based on a contagious digital mindset, true innovative spirit and an entrepreneurial attitude. Member of the Executive Committee reporting to the CEO. He was also a founding partner of the Spanish Branded content marketing Association BCMA Spain. Born in Madrid, Paco spent 4 years in the advertising agency and 3 years working for the tobacco industry (Lucky Strike, British American Tobacco) before joining Pernod Ricard Spain in 2004 as Brand Manager for Havana Club Rum. There he progressed to Marketing Manager in 2007 taking on the responsibility of Beefeater Gin, Absolut Vodka, Jameson and Ballantine's Scotch Whiskey. In 2011 he was appointed Global Brand Director for Beefeater Gin in Chivas Brothers, London, UK. After 2 years he returned to Pernod Ricard Spain as Marketing Director. Pernod Ricard is the #1 spirits company in the Spanish market with leading brands in each category: Beefeater, Seagram's Gin, Ballantine's, Absolut, Chivas, Havana Club, Malibu, Ruavieja and Mumm amongst others.
Mike Longden, Founding Partner, thecoalshed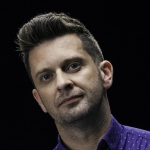 With over 20 years brand development expertise in both client-side and agency environments, Mike specialises in developing ecommerce and service brands. He launched the first internet-only car insurer elephant.co.uk, brought fame and notoriety to esure, managing the memorable Michael Winner "Calm down dear" campaign and re-positioned comparison website uSwitch, by introducing the highly successful brand strategy, "U gotta switch!". Passionate about brands, Mike founded the marketing and TV production specialist, thecoalshed, developing performance-based TV commercials, alongside branded and video content, for brands including eHarmony, broadband choices and money.co.uk.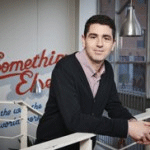 Steve Ackerman, Managing Director, Somethin' Else
Somethin' Else is the highly successful content agency making interactive content & games, radio, TV and online video for brands and broadcasters. Steve joined in 2000 and became Managing Director in 2006. In that time he's been part of the team that has evolved the company into a BAFTA and Cannes Lion award winning multi-platform business. Previously, Steve was a radio presenter and journalist before working for USP Content, eventually joining their board as Director of Programmes.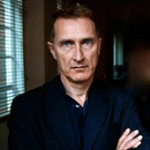 Jon King, Managing Director, Edition Worldwide, Vice Media Group
Jon has worked across media disciplines including marketing, international broadcast news programming, live experience communication programmes and product launches, music for film and TV, digital technology consulting and entertainment. An award winning musician and programme maker, Jon has been an evangelist for content marketing and the power of story-telling for brands.
Mark Cullen, CEO, etv Media Group

Mark is the CEO of the ETV Media Group and is responsible for corporate development and overall strategic direction of a business he helped found. He is also the chairman of Enteraction, a wholly-owned subsidiary of ETV Media Group. He has more than 20 years experience in the television industry and emerging broadband market. Mark worked at the Mirror Group, first as Deputy Managing Director at Mirror TV and then as Managing Director of Live TV. He began his media career Granada TV and went on to be Director of Programming at Southwestern Bell.
Wright Ferguson, Jr. President US: of AdForum:  Wright is a former Executive Board Director of BCMA North America Inc., who spent the majority of his career as EVP, Group Publisher of Adweek Magazines (Adweek, Brandweek, Mediaweek, Editor & Publisher) where he oversaw advertising and marketing strategy for six magazines, 18 online products, custom-publishing and seven events/awards shows.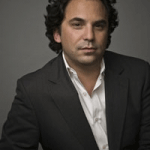 Doug Scott, EVP Marketing & Brand Solutions at William Morris Endeavor: Doug is the former Chairman of BCMA North America Inc., and former President of OgilvyEntertainment, where he developed and produced brand funded entertainment for clients since June 2006, including Horizons on the BBC for DuPont, Digital Cribs for Cisco, The Invested Life for TD Ameritrade, and an animated series for Capri Sun called The Disadventures of the Direspectoids. Doug was also President of the Branded Content & Entertainment Jury at Cannes Lions in 2014.
David Lang, Chief Content Officer of Mindshare and President Mindshare Entertainment: David is is the former Chairman of BCMA North America Inc., and an Emmy Award-winning television producer. He and his team create innovative and groundbreaking, multi-platform content for some of the world's most recognizable brands. From Cannes to Effies, Mindshare Entertainment has garnered more awards than any other content group in NA. Personally, Lang has been a Media All-Star, A Media Maven, An Internationalist and named to Ad Age's Entertainment A-List. He was also on the Cannes Lions Branded & Entertainment Jury in 2013.
Ian Wright, Joint CEO at Tapestry Research: Ian is the former Research Director of BCMA North America Inc., and former Executive Vice President for Corporate Development within the Media, Content & Technology specialism in global market research company Ipsos. Prior to Ipsos, he was Managing Director of OTX Europe (acquired by Ipsos in 2010) where he developed the Content Monitor with the BCMA (Branded Content Marketing Association); a unique system for evaluating branded content.
Mike Wiese, Director, Branded Entertainment at JWT New York: Mike is a former Advisory Board member of BCMA North America Inc., and an established leader in branded entertainment, focused on the creation of multi-platform entertainment and integrated marketing solutions with leading brands, ad agencies, media companies and production partners. During his career he has generated critical acclaim and millions of dollars in revenue through innovative approaches to the merger of marketing and entertainment. Mike is on the D&AD Awards Branded Film Content & Entertainment jury for 2015.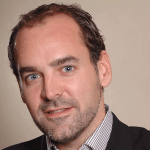 Scott Donaton, Chief Content Officer, DigitasLBi: Scott is a former Advisory Board member of BCMA North America Inc., and former Chief Content Officer at UM. Prior to UM, Scott was president-CEO of Ensemble Branded Entertainment and longtime editor and publisher of Advertising Age. He authored "Madison & Vine: Why the Entertainment and Advertising Industries Must Converge to Survive", and was President of the Branded Content & Entertainment Jury at Cannes Lions in 2013. You can read the interview with Scott Donaton by Justin Kirby who curates the BOBCM series in partnership with the BCMA.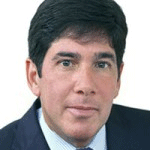 Robert Friedman, Founder and CEO at Bungalow Media: Robert is a former Executive Board member of BCMA North America Inc., and former President of @radical.media/ He has more than thirty years experience as a top-ranking entertainment executive in all facets of the business, including being the Co-Chairman of New Line Cinema and also serving as Chief Marketing Officer for Time Warner and President of AOL.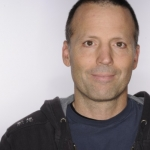 Bill Davenport, Apple: Bill is a former Advisory Board member of BCMA North America Inc., and former President of Wieden + Kennedy Entertainment and Wieden + Kennedy partner with over 25 years of agency experience. He was on the Branded Content & Entertainment jury at Cannes Lions in 2012 and 2014, and as recently been hired by Apple to join their newly formed internal agency.
Morgan Holt, Global Principal at Wolff Olins: Morgan is former Chairman of the BCMA. Morgan Holt's incredibly wide ranging career path has included time as a social worker, a journalist, an Econometrics programmer for Cambridge University, a musician, an executive producer at Endemol, a screenwriter… the list goes on and on.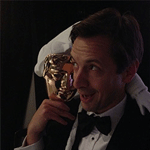 Mark Boyd, Founding Partner of Gravity Road: Mark was joint Founder of the BCMA and was Made in Scotland.  Founder of Gravity Road, he is also a Director of Fame Daddy.  Mark works 60%/40% on brand/Gravity Road projects.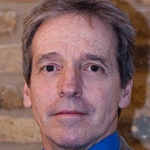 Simon Wells, Partnership Controller, Funded Content & Creative Solutions at Channel 4: Simon has been a keen supporter of the BCMA since its inception. He is responsible for driving Channel 4's innovation agenda across advertiser funded programming, partnership activation and break innovation.
John Nolan, Founder of APOLLO20: John is  and former BCMA UK Advisory Board member. Launched in Spring 2014 by John and all3media with the sole purpose of finding innovation in funding of content production and distribution. John has been creating and producing content for 20 years, that's 100s of programmes and 1000's of hours across every conceivable genre.
Nigel Walley, Managing Director at Decipher: Nigel is a former Chairman of the BCMA. Nigel is Managing Director of Decipher the media strategy consultancy, and Chairman of the Decipher Group of companies, which includes iBurbia, the interactive media research lab. Previously Marketing Director of the Internet Division of NTL (now Virgin Media), he holds an MBA from Cornell University in the USA.
Jayne Stephens,  Head of Brand Partnerships UK for FremantleMedia: Jaye is a former BCMA UK Advisory Board member. Jayne is responsible for generating and maximising revenues from brand and broadcast sponsors through the development of strategic off air partnerships, product placement deals, ad funded opportunities and more. She works closely with advertising, marketing and digital agencies, and directly with brands, to deliver exciting new commercial, cross-platform opportunities for key FME properties including The X Factor, Britain's Got Talent, Take Me Out, Celebrity Juice and more.
David Cuff, Channel Director of Latest TV: David is a keen supporter of the BCMA, and has 18 years board level experience in major media companies – specialising in broadcast distribution, carriage, advertising, digital, rights management, commercial affairs and business development. In addition he is a qualified leadership development trainer and coach.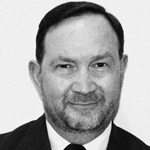 Bill Gash, Director of Sales at UK & Western Europe at CSG International – Ascendon (Content Direct): Bill is a former BCMA UK Advisory Board member and has fifteen year's experience in digital media, working in sales, marketing, business development, management and consultancy roles. Over this period he has worked with leading technology innovators like Ooyala and online media businesses like Yahoo! Besides working in senior full time roles, he ran his own digital consultancy for eight years advising established businesses and startups, UK and international companies.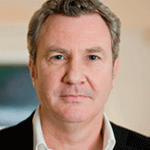 Paul Chard, Content & Partnerships Consultant: Paul is a former BCMA UK Advisory Board member and his illustrious career in content has spanned the biggest agencies and clients, including MTV and ITV. Most recently, he led Medicom's global content division.
Paul Day, Director of Production at Curve Media: Paul is a former BCMA UKAdvisory Board member and has extensive experience in TV and content production with a unique mix of skills gained from senior management roles to hands-on production to creative content development. In the last 10 years, this has included a particular specialism in branded entertainment and ad funded programming.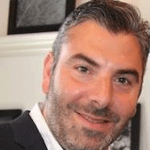 Danny Spronz, VP International, Strategic Partnerships at Maker Studios Inc:  Danny is a former BCMA Advisory Board member and an award-winning, commercial and entrepreneurial professional with a passion for driving & delivering results within digital media, technology, mobile, social video & branded content. He has a highly successful international track record, working in both early stage and Blue Chip tech/media organisations.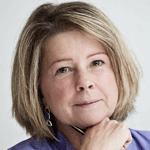 Amanda Groom, Managing Director of The Bridge: Amanda is a long term BCMA supporter and has worked in the UK with BskyB, Channel 4, BBC, ITV, National Geographic Channels, FremantleMedia, Shine and Blink Films; in the US with Granada US and SPTI and in Australia with the channels, ABC, Seven, Nine and TEN, and Beyond Productions.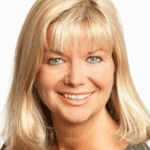 Chantal Rickards, Former Head of Programming & Branded Content MEC EMEA:  Chantal is long term supporter of the BCMA and President of the Eurobest Branded Content & Entertainment jury in 2014. Chantal has recently been appointed CEO of the British Academy of Film and Television Arts Los Angeles'. She is amongst the leading exponents of branded content and has completed many projects which include Britain's Best Brain on C5 paid for by Nintendo, Farm Camp on CITV paid for by supermarket chain Morrisons, the TV Book Club on C4 funded by opticians Specsavers, Biospheres Connections on National Geographic Channel with Star Alliance, Meals in Moments on C5 with SPAR supermarkets plus many, many others.
Chris Shaw, Executive VP, MD of Sales at Viacom International Media Networks: Chris is former BCMA UK Advisory Board member. Chris is a commercially-focused all round communications expert having worked in domestic and international agency and media owner positions. Recognised industry leader on media and particularly TV content futures across Europe.
Robert Marsh, Strategy & Digital Director at Sassy Films: Robert is the former Global and UK Chairman of the BCMA. Over the last 18 years, Robert has worked in the digital media space in various roles for some of the UK's leading production companies and media owners, including Planet 24, Channel 4, FremantleMedia and Zodiak Active where he was Managing Director. He recently joined Sassy Films as their Strategy & Digital Director having run his own digital content agency, Robert & Friends, working with media owners, brands and production companies on branded content, digital strategy and distribution.

Nick Cohen, VP Content, Strategy and Brand Partnerships, Little Dot Studios
Nick is a VP content, strategy and brand partnerships at next generation broadcaster and producer, Little Dot Studios. Prior to this Nick was Managing Partner at Mediacom, WPP's market leading media agency, where he is also UK head of the 'Beyond Advertising' division, which specialises in advising clients including Volkswagen, Coca Cola and Shell on areas such as branded content, sponsorship, social media and digital innovation.
He's worked at the forefront of content and digital media for over a decade including nine years at the BBC, most recently as Multiplatform Commissioner for Factual. Previously he was EMEA Director, Broadband & Interactive TV Development for Turner Broadcasting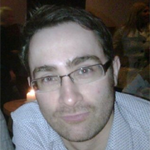 Stewart Thomson, Client Services Director, Tapestry Research
Stewart has over 12 years' experience in the market research industry. First cutting his research teeth in Ipsos MORI's Global Omnibus division, he gained significant experience of researching across a wide range of industry sectors and cultures, and for a prestigious list of brands.
His role in the design and implementation of Ipsos' international online omnibus ignited his passion for online research and led to his move to the ground-breaking online research agency OTX where he implemented the BCMA Content Monitor, the first research tool of its kind to identify the value of branded content in multi- and single media campaigns.
Following their acquisition of OTX, Stewart returned to Ipsos MORI as Research Director in the MediaCT division before joining Tapestry Research. He specializes in media, content and technology research and has worked closely with many high profile brands, including: BBC, ITV, C4, Viacom, MTV, Discovery, Royal Shakespeare Company, Turner and Facebook.