Oral B Electric Toothbrushes
Objective
To convince millennials that an Oral B electric toothbrush is an essential tool for them and their lifestyles, as the benefits far exceed the costs. To generate a varied bank of assets promoting their three electric toothbrush ranges and to drive traffic to boots.com
Approach
We worked with 27 UK creators who showcased the Oral-B toothbrush as part of their everyday life in creative and unique ways. For the premium Genius model, creators used the swipe-up to buy feature and included a unique trackable link to boots.com.
Results
Reach: 3.3M
Engagements: 1.8M+
Content Creators
: 27
Assets Produced: 106
No. of Days: 18
UK based campaign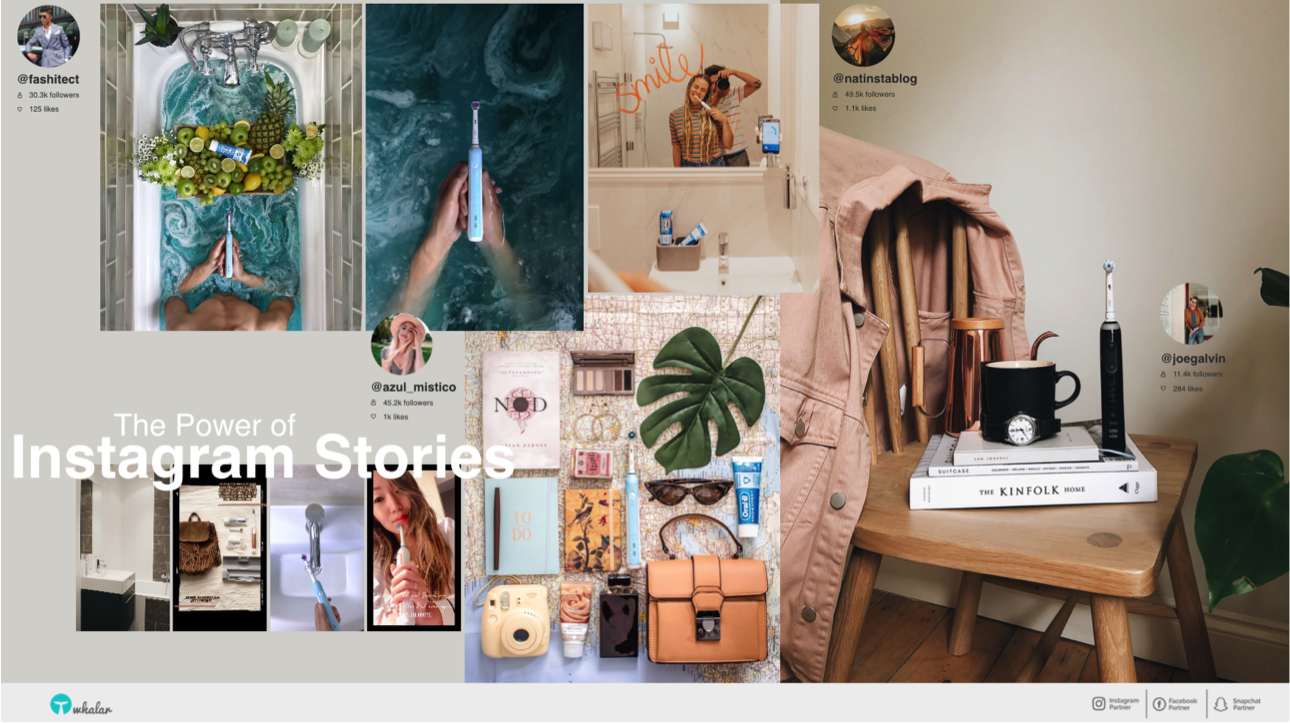 About Whalar
Whalar is an influencer marketing platform focused on creators with influence.
We're providing a new operating model for producing high quality creative work and accessing engaged audiences; done globally, in a fraction of the time it has traditionally taken and for a fraction of the cost. Our mission is to 'Liberate the creative voice'​.
Our Chairman is Sir John Hegarty, one of the worlds most awarded creators and our focus is all on creativity
We're an official partner of Facebook, Instagram and Snap, giving us unrivalled access to data and insights
In under 2 years we have built up a client list that includes Apple, Nestle, Uber, Unilever, Dior, PepsiCo, Estee Lauder and hundreds of others
We're a very good partner to agencies, having worked alongside WPP, Omnicom, IPG, Publicis, Dentsu and Havas
As Sir John always remind us, 'All roads lead to the work'​ and so if you'd like to see some actual work then please do check out www.whalar.com