BVE, The UK's leading event for the entertainment, media, and creative industries, raised the curtain on the 2018 edition of the exhibition in partnership with the BCMA, at an exclusive event examining the future of branded content and the media.
The Great Content Revolution was hosted at BCMA member, MediaCom's London offices and explored themes including the creative process, collaboration and authenticity.
The event, introduced by Andrew Canter, Global CEO of the BCMA, marked the launch of BVE 2018 campaign, recognising the position of branded content in a changing media and entertainment landscape. The exhibition's theme for 2018, "We Are All Creators", acknowledges the variety of roles in the wider industry, whether they are behind the camera, developing new solutions to manage workflow, or envisioning new ways to monetise content.
The debate was chaired by Stephen Lepitak, editor of The Drum with an expert panel made up of some of the UK's foremost branded content specialists, including:
• James Hayr, Commercial Partnerships Director, Endemol Shine Group
• Thea Cole, Exec Creative Director, Latimer
• Adam Barnett, Head of Commercial Production, ITN Productions
• Paul Tremain, Director of Branded Content, MediaCom
Discussing the challenges branded content currently faces, Thea Cole argued that brands and publishers can be guilty of 'hiding' content, and if the category is to progress, its creators need to have more pride in their output: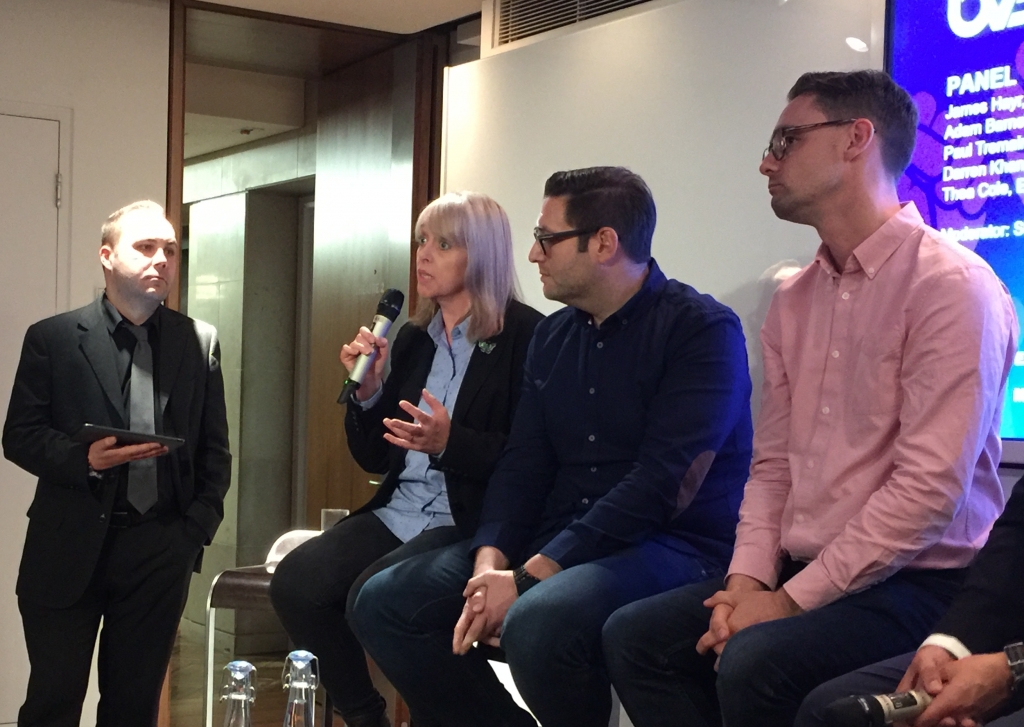 If we're going to do it we need to be bold about it and we've got to shout about it. It's put to the back of the queue in terms of content… There has to be a distinction between commercial and non-commercial, and I get that, but there comes a point when we have to say that great content is just great content, so let's just show it off." Thea Cole, Exec Creative Director, Latimer
On the topic of brands using influencers to access specific audiences, Adam Barnett of ITN Productions believed, that by trying to control too much of the creativity process, brands risk not engaging with the people they are trying to reach in the first place:
"When you're working with an influencer you're working with their audience, you're buying an audience. So you should be using them to talk to the audience in the way they communicate to their followers. When people are just trying to buy the audience they're taking the talent and their expertise away from what they do well and trying to put them into an environment where they are not comfortable. You don't get the best of them and you lose the audience off the back of that.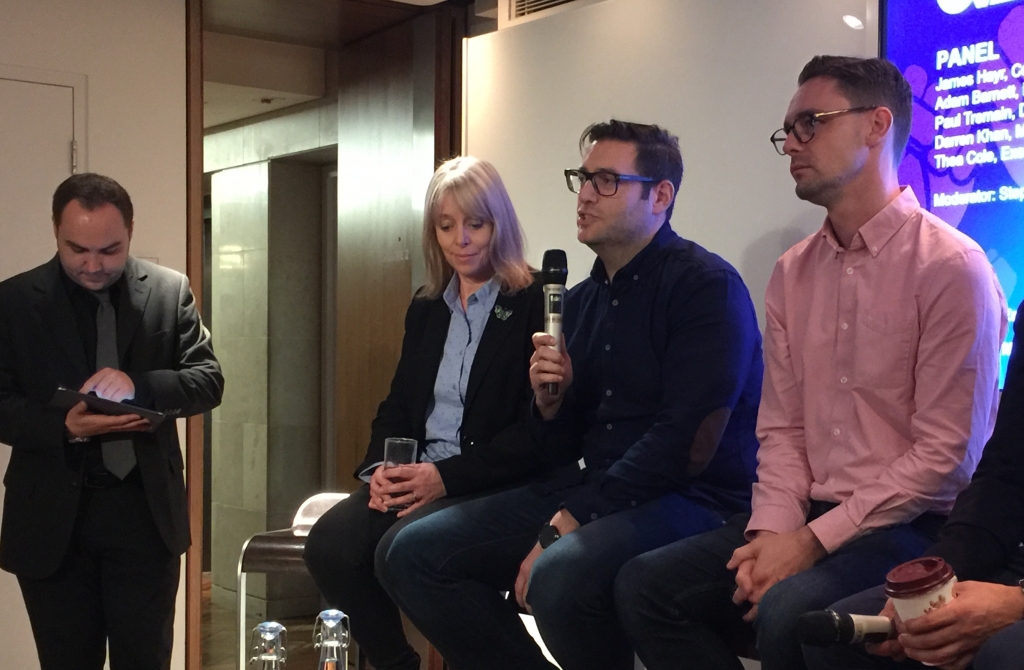 Influencers can be an integral part of the creation process, if it's done correctly. A lot of people don't do it correctly. And don't necessarily get the engagement off the back of that." Adam Barnett, Head of Commercial Production, ITN Productions
Trust was a recurring theme of the discussion, and Paul Tremain of MediaCom thinks that things are improving slowly, as broadcasters and other platforms allow brands to become more involved in the creative process:
"It's incredibly difficult in today's world to get broadcasters to trust that an ad-funded programme can work on their channel. There are some really good examples out there of how this worked, where a brand has understood their role in it."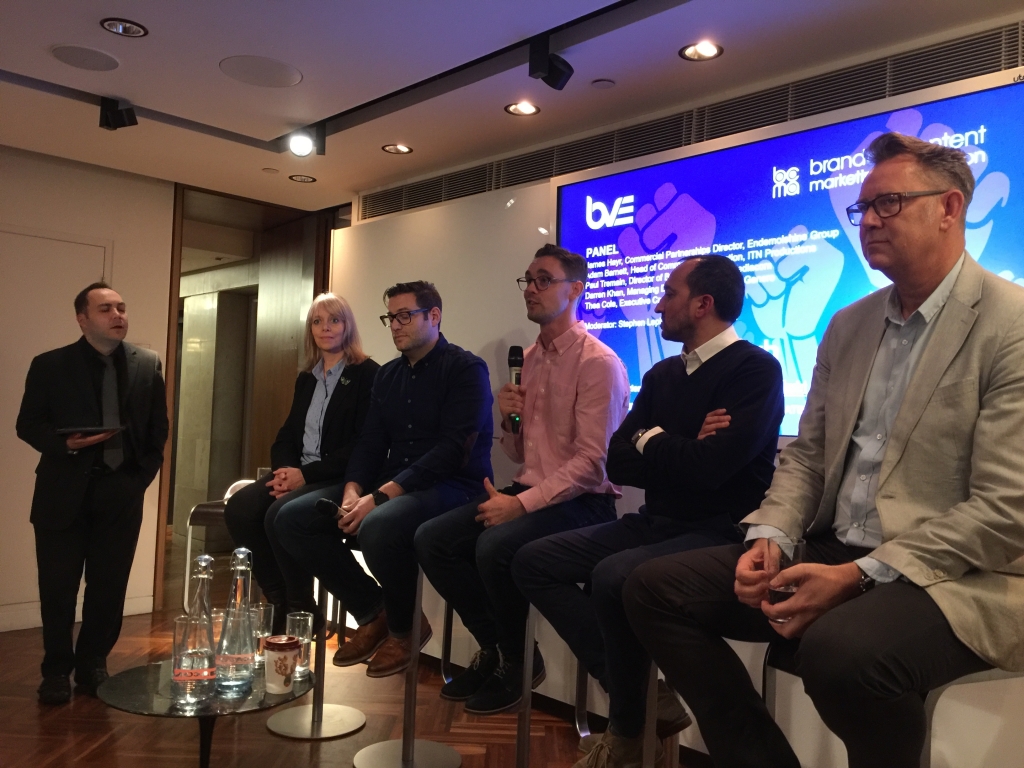 I talk a lot to our clients about a marriage where you understand the channel and brand objectives early in the process and by doing this we can pro-actively deliver ideas with producers that appeal to a broadcaster's audiences." Paul Tremain, Director of Branded Content, MediaCom
James Hayr of Endemol Shine believes there is still an adjustment process as content creators of all types begin to fully understand all of the different media they are using to reach their target audiences. He argued that the creators need a better understanding of how this content will be consumed to make sure it has the strongest impact:
"There's almost a need now to bring the creative closer to the point of distribution [and] the point of distribution isn't just the one size. How do you optimise the story so it fits the platform the consumer is using? On Facebook for instance, if you don't get them in the first few seconds, then it's just time wasted."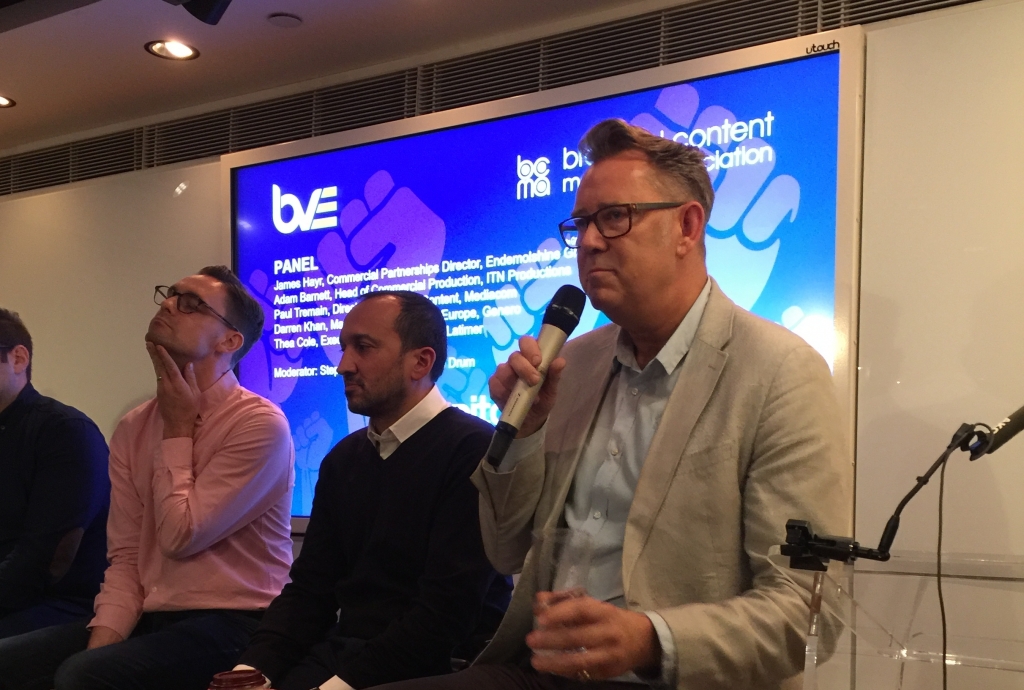 It's making sure you optimise, curate and distribute and that's why it's actually important to have lots of different specialists around the same table… We're heading towards a full service world where there's probably not one business that can do all of it, as a result it's a much more open minded industry that we work in [now]." James Hayr, Commercial Partnerships Director, Endemol Shine Group
The debate was a precursor to a co-located branded content conference from BCMA at BVE 2018. The Great Content Revolution at BVE on the 27th and 28th February 2018, will feature a day long creativity workshop (day one), and a C-Level seminar programme featuring leading industry figures on day two.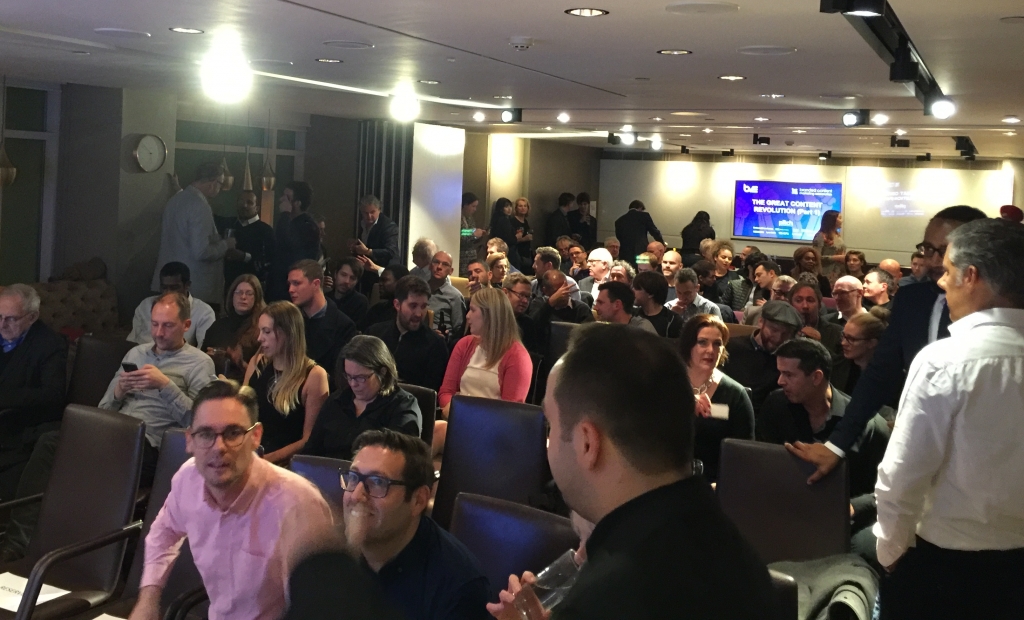 Taking place between February 27th and March 1st, BVE will welcome more than 15,000 professionals of all types from the media, entertainment and creative industries to ExCeL London. Visitors will explore and experience the future of the content creation, commercial innovation and cutting edge technology.
For further information on BVE 2018, please visit: www.bvexpo.com