There is often a temptation to over complicate things when it comes to planning branded content campaigns. Through our academic work and experience we have developed a method to ensure we maximise the impact of any branded content campaign.
There is clear evidence of a temptation to go straight to 'execution mode' without first identifying the problem that branded content is solving. We believe by taking a step back and developing the strategic framework for the brand that is integrated across all activity, then this results in the most successful branded content campaigns.
So once the strategy has been agreed and the core target audience has been identified, we then recommend the ABCDE method.
Activate
Branded
Content
Distribute
Evaluate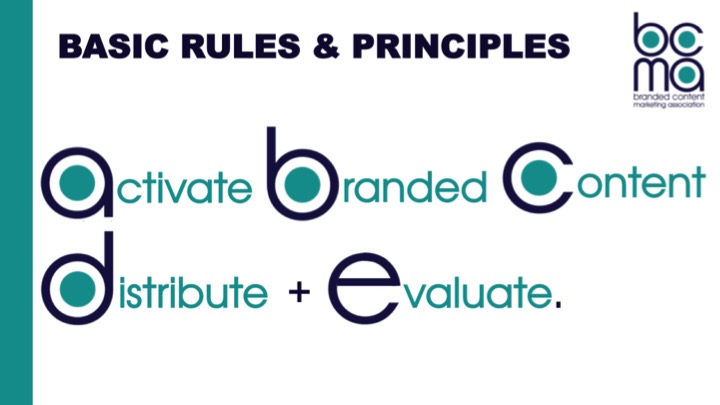 We would also urge brands and their partners to put in place the same stringent approval processes they use for every other type of marketing communications.
When cooking, by using the best ingredients the simplest of dishes can be elevated to an amazing experience. In the same way the simplest of branded content ideas are often the most impactful, brilliant and successful.