The BCMA has recently set-up a Research & Measurement Group in order to help coordinate the various initiatives we commission, support and run.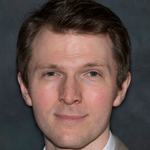 Bjoern Asmussen, Senior Lecturer in Marketing at Oxford Brookes University Business School: Bjoern's research focuses on the understanding and strategic management of brands in the Social Media Age. He co-leads the Brand Strategy Research Cluster at the Faculty of Business and teaches a number of brand management-related modules on undergraduate and postgraduate Marketing programmes.
Read more about the Defining Branded Content for the Digital Age academic research study that Bjoern has been conducting in partnership with the BCMA and with support from Ipsos MORI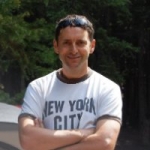 Tim Foley, Board Director and Head of UK Operations, Pointlogic: Tim is the Managing Director of UK at Pointlogic. He Pointlogic in 2002 to head up the UK operation. Previously he was at the media agency OMD where he served as the Director of Communication Insights, Worldwide. Like a number of clients, searching for solutions to some very difficult communication problems lead him to PointLogic. Prior to this worldwide role, Tim had built up a wide range of experience from building PeopleMeter services in Shanghai to designing consumer panels in the UK.
Anda Gasca, Co-Founder/CEO, Knotch: Anda Gansca is the co-founder and CEO of Knotch, a company revolutionizing the content marketing measurement space. Anda was born and raised in Transylvania and at 18, she moved to the US to attend Stanford University where she earned a double major in Economics and International Relations. While at Stanford, Anda developed a passion for data analysis while also starting and growing three international non-profit initiatives. In 2012, Anda combined her passions for data analysis and building beautiful end user experiences to start Knotch. Anda advises early stage startups on fundraising, product, strategy and hiring. She also serves as a mentor and a judge for the Stanford incubator, StartX.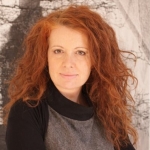 Elena Grinta, Founder and General Manager at Osservatorio Branded Entertainment: Elena has spent the last 15 years working full-time as a Strategic Marketing professional, achieving and consolidating her experience in the media industry. She founded the Branded Entertainment Observatory in Italy that she now runs with the enthusiasm and passion required for a start-up project
Whether you are looking to improve performance, launching a new line of business, etc. she has the experience and the approach to make business successful. For over more than 10 years she has helped many different executive managers & teams with comprehensive action-oriented plans across advertising, entertainment, and telco industries.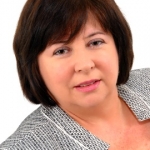 Gailynn Nicks is the Global Deputy CEO: Product Leadership for Ipsos Connect, the division of Ipsos specialising in media and brand expression. She has been responsible for the global development and deployment of Ipsos' proprietary tools and techniques for over a decade, bringing new ideas and approaches to leading brands around the world. Her focus is on how people choose and consume content in all its forms and how both publishers and advertisers can benefit from that opportunity.
Read more about the Content Monitor measurement tool that the BCMA have developed with Ipsos, and the Defining Branded Content for the Digital Age academic research study they have been supporting.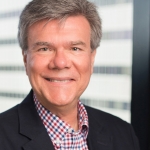 Raymond Pettit, Ph.D., Chief Analytics Officer, Rentrak: Raymond Pettit, Ph.D., strives to bring top-notch branded entertainment measurement to Rentrak clients by creating new and innovative audience measurement solutions.
As Chief Analytics Officer, Raymond designs and implements analytical and research projects for Rentrak's branded entertainment measurement service. Raymond is responsible for blending research, forensic intelligence, and big data analytics into the Rentrak's branded entertainment system.
"Rentrak captures more data streams than anyone else, but more than that, we help clients understand what to do with the results," Raymond says. "Techniques that worked many years ago may not be the best out there today. Rentrak is opening new doors for the industry as a single source for comprehensive audience measurement across every screen. We're painting a complete picture for our clients."
Raymond holds a Doctorate in Social Science Research from the University of Illinois. Prior to working at Rentrak, Raymond served as SVP, Research and Standards at the Advertising Research Foundation, and as VP, Research at Marketshare and Technicolor/Izon Media.
Raymond authored two books on marketing and advertising research as well as numerous white papers, articles, and conference presentations. He is also highly-skilled in advanced analytics, modeling, and research solutions and services.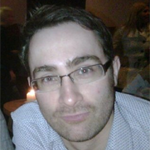 Stewart Thomson, Client Services Director, Tapestry Research
Stewart has over 12 years' experience in the market research industry. He was Research Director at Ipsos MORI's MediaCT division before joining Tapestry Research. Stewart also helped implement the BCMA's Content Monitor research tool, the first of its kind to identify the value of branded content in multi- and single media campaigns.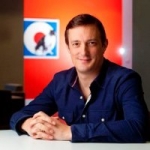 James Warren, Head of Digital, UK and EMEA, MSL:  Previously Global Chief Creative Officer, Digital at Weber Shandwick, James blends strategic consultancy, creative thinking and digital nous to help clients solve their communications needs. He is responsible for delivering integrated content-led digital solutions through their award-winning digital teams.
Read more about the Curing the Content Headache research project with Tapestry Research that was supported by the BCMA