The BCMA is hosting a series of events with partners and also offers members concessionary rates to other partner events throughout the year.
BCMA Leadership Series: Establishing Brand Partnerships with Audio Visual Content

As businesses compete for customers' attention in a world of converged media, demand for engaging content continues to intensify. One route to developing compelling brand or branded content is the establishment of brand partnerships that effectively exploit audio visual content.
In doing so it's worth brands, agencies, producers and distributors avoiding potential costly pitfalls by fully understanding the legal and commercial realities that impact the process of collaborating to create and deploy the content produced.
Join us at our offices for the next event in the Branded Content Marketing Association (BCMA) Leadership Series 60 minute briefings aimed at advertisers, content makers, media owners and agencies. During this session Cliff Fluet, Partner and Head of Media & Entertainment, and Philip Hughes, Associate at Lewis Silkin, together with Dominic Smales, Owner at Gleam Futures, will give expert guidance on brand partnerships with audio visual content. During the briefing Cliff, Phil and Dominic will discuss, amongst other things:
How to get the deals done, key hurdles and topics
Where deals go wrong
The Commercial and Legal context of branded content deals
Legal and regulatory issues – what can stop you achieving your goals.
The emergence of brand content on YouTube: The commercial and legal context to the deals being done by brands in the social talent space – authenticity of YouTubers, creative discretion, what does and does not work.
There will be time for questions at the end of the session as well as networking opportunities. Refreshments will be served during registration from 8:30 and the seminar will start at 8:45.
If you would like to attend please register via Lewis Silkin here (N.B. This is on a 'first come first served' basis and we have a limit to the number of attendees, so please reply early to avoid disappointment).
Date: 17th July 2014
Location: Lewis Silkin LLP, 5 Chancery Lane, Clifford's Inn, London, EC4A 1BL Start: 8:30am
Cost: Free
Finish: 10:00am

BrightTALK
Content and Customer Loyalty
(13th August 2014)
We have teamed up with BrightTALK the platform that provides webinars and videos for professionals and their communities.
About this summit
Content marketing has proven itself as a central tool in customer acquisition and engagement. With the current state of the industry at an all time hype, marketers need to look for the best strategies beyond the moment of purchase – how you can leverage content to create meaningful and lasting relationships with customers? Join this summit to hear from the experts how to use content marketing to turn your prospects
and your customers into true brand advocates.
You can register here to attend this free summit
CELEBRATING 25 YEARS OF INTERNATIONAL MEDIA EXCELLENCE

BCMA are delighted to be partners of this year's M&M Global Awards which will be celebrating its 25th year as the leading Awards programme in the media and marketing industry.
The Awards continue to recognise and celebrate the most innovative and effective pan-regional advertising campaigns, awarding agencies, media owners and advertisers for their strategy, execution and delivery.
There are 14 categories this year including the brand new 'Best Content Creation Award', 'Best Entertainment Platform', and 'Best Social Media Campaign' categories.
As well as the Awards ceremony, we will be marking our 25th Birthday, by recognising previous M&M Awards winners and looking at how the industry has changed over the years – not just the media campaigns but the people behind them too, so look out for some familiar faces!
Book your place today, contact aneta.novak-marcus@csquared.cc or call 020 7367 6986 to reserve a single seat or table for your team.
We look forward to celebrating and toasting our winners with you, on September 4, 2014 at the Grosvenor Hotel, London.
BRAND2GLOBAL, THE GLOBAL MARKETING CONFERENCE, 1-2 October, London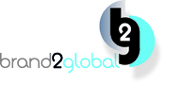 The Brand2Global Conference is a global marketing conference aimed at top tier Marketers responsible for developing and executing global brand strategies.
The two-day conference focuses on best practices in global branding, global marketing campaigns and global digital media.
Use this discount code 15BCMA to receive a 15% discount off any single-day or two-day registrations.