Lewis Silkin's Brand Academy 2013 – Thursday 21st November 2013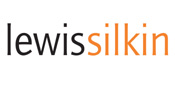 The Lewis Silkin Brand Academy event is now confirmed for the evening of Thursday 21st November 2013. This media law firm's 4th annual Brand Academy, is to be held at the Rosewood London (formerly the Chancery Court Hotel) in High Holborn, London.
Registrations on the day itself will be from 6:00pm, with the presentations starting at 6:30pm and ending at 8:00pm. This will be followed by an evening of networking, drinks and canapés. The evening will draw to a close at 10.30pm.
For those of you who may be less familiar with Brand Academy, it is Lewis Silkin's annual flagship event and covers the important legal and commercial issues that affect brand owners and their marketing activities. This year the event takes the form of a series of presentations from invited industry speakers, including senior executives from Lush, Interbrand, Valuation Consulting, Venture Harbour and Forrester Research. The event is designed to explore, through interactive discussion, how brands are successfully building brand value and, in doing so, sustaining competitive advantage. For more information about Brand Academy 2013 visit the LS website here: