The BCMA's Global Council is responsible for helping grow the association around the globe and is made up of  representatives from the BCMA's Executive Board, Regional Chapters and partners:
Andrew Canter: Global Chief Executive Officer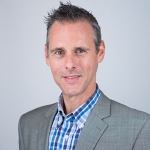 Andrew is the Global CEO of the BCMA and is amongst the leading practitioners in branded content and has over twenty five years experience working in marketing communications.
He is responsible for spearheading the development and launching BCMA Chapters and forming Affiliate Partnerships across the world. He has been instrumental in developing the BCMA's proprietary content monitor evaluation system which has been widely used by the industry.
He also the Chief Content Officer (CCO) at Global Living Brands (GLB), and is responsible for selecting and developing suitable projects for the GLB Media Investment Fund, financing movies, TV formats and Digital content.
Patrícia Weiss: Chairman BCMA South America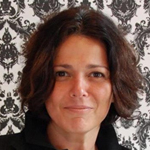 SVP Head of Planning with 26 years experience in Advertising and Marketing, extremely devoted to developing Brand Narratives for the powerful intersection of Marketing, Entertainment, Advertising and Culture, engaging fans through Non intrusive territories in the Era of Participatory Culture.
Advisory Board Member & Strategic Consultant of Asas da Imaginação, a Cultural, Art, Branded Content & Entertainment and Transmedia platform.
Worked at McDonald's, Citibank and in the agencies Ogilvy, Africa (ABC Group), DM9DDB, McCann and Leo Burnett. Also Co-founded the agency M&C Saatchi Brazil and designed the philosophy and culture of Wanted, a Transmedia and Branded Content & Entertainment Agency.
Jan Godsk: Chairman, BCMA Scandinavia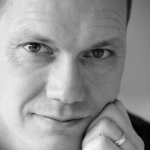 Jan is a Branded Content expert & Creative consultant, lecturer, serial award juror, and founder of Ideatakeaway – an idea and concept consultancy creating synergy between content and marketing, also known as Branded Content.
As a branded content expert Jan has created groundbreaking content campaigns for the Danish and Nordic markets on TV, radio and the internet for customers including Ford Motor Company, Unilever and more.
Jan has served on a number of award juries, including: the Cannes Lions inaugural Branded Content & Entertainment jury in 2012; the Cristal Festival Branded Entertainment & Content in 2014; and also Webby and Lovie awards.
Anton Efimov: Chairman BCMA Russia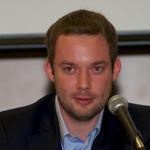 Anton Efimov is managing director of OMD Fuse Russia, who have be responsible for a number of high profile branded content campaigns for global brands such as, Evian, Martini and McDonalds. They will work alongside AdIndex, an information service for the advertising/marketing industry which has the largest database of the advertising market in Russia and will assist the development of strategic partnership between advertisers and the companies represented in Russia.
Guido Mercati: Chairman BCMA MENA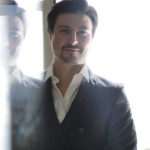 Global nomad with twelve years of multichannel brand strategy experience Agency side, five of which spent in the MENA Region.
Former Head of Strategic Planning in Milano, London and Dubayy on local, regional and global businesses across every industry at Leo Burnett, Saatchi&Saatchi and GREY Group.
Today, as Global Council Member at the BCMA and Regional Director, Digital and Social Media at Leo Burnett MENA, Guido helps innovative brands to benefit from the Social Enterprise era through Digital Transformation, Content and up-stream Marketing.
Lecturer and Juror at Creativity Festivals, Innovation Congresses and Universities, such as M&M Global Awards in London, ID Cristal Congress in Dubayy and Polimoda International Institute of Fashion Design & Marketing in Firenze.
Sandra Freisinger-Heinl: BCMA DACH Region Affiliate Partner, Managing Director of MA Media: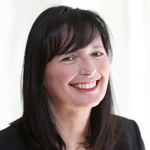 As a branded entertainment consultant, strategist and journalist, Sandra connects products with content that fits the brand message. Sandra is also the Co-editor of BOBCM eBook for Germany.
Sandra specialises in 360-degree concepts that support an emotional impact on customers. As a journalist, she co-edits the blog BEO Branded Entertainment Online and looks forward to interesting interviews with international specialists.
Elena Grinta: Founder and General Manager at Osservatorio Branded Entertainment and BCMA Affiliate Partner (Italy):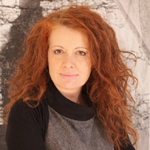 Elena Grinta spent the last 15 years working full-time as a Marketing specialist, achieving and consolidating her experience in the media industry.
In 2013 she founded the Branded Entertainment Observatory in Italy that now runs with the role of General Manager with the enthusiasm and passion required for a start-up project.
She is a Keynote Speaker and Panel moderator at events and workshops around Italy
Since 2013 she is Adjunct Professor in branded entertainment Strategies at LUISS Creative Business Centre.
Formerly she worked for Viacom, Telecom Italia, LA7 (Italian independent broadcaster), France Télévisions and Institut National de l'Audiovisuel (INA)
Emily Bull: Co-Founder Hello Future TV, BCMA Affiliate Partner for Australasia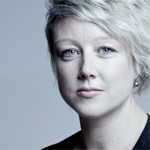 Emily is a branded content Executive Producer with over 15 years industry experience. Beginning her career at Pod Film in Sydney she then spent several years agency side in the UK at Grey London before establishing and running the first film content department at global digital agency AKQA. On her return to Australia, she again established a film content department at The White Agency in Sydney.
Tapping into her entrepreneurial spirit she went on to become cofounder and Executive Producer of award winning branded content creative agency hellofuture.tv Emily has been a passionate advocate of film content within the digital space and has worked tirelessly to raise its awareness and help brands of all sizes realise its potential. She has worked across numerous high profile brands such as Macquarie, P&G, Nokia, Mars, Nike, Fiat, Ferrari, GE, CBA, Xbox, Lexus, VW, Telstra, Diabetes Australia, Ancestry.com.au and hopes that her vision of brands becoming broadcasters in their own right one day comes true.
Outside of her many professional spinning plates she enjoys living by the ocean with her family in Sydney's eastern suburbs, relearning the piano and raising a puppy called Art.
Marc Ros: Founder and CEO of AFTERSHARE.TV and President BCMA Spain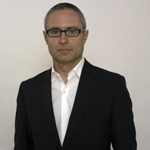 Marc Ros is a marketing and communications expert, founder and CEO of AFTERSHARE.TV, the BRANDUCERS branded content forum and member of the first Branded Content Jury at the 2015 Cannes Lions, as well as a lecturer, media contributor and guest professor at the Pompeu Fabra University and the Ramon Llull University's School of Communication in Barcelona.
Marc's career spans 26 years and a range of different companies, from national leaders like Lorente and Slogan and independent international companies like Wieden&Kennedy and Leagas Delaney to a major global group like Havas Media – Euro RSCG, where he was tasked with both creative and general management until finally being named vice president of advertising company Havas Group.
In 2007, in the middle of a global financial crisis and digital transformation, Ros partnered with Risto Mejide to launch AFTERSHARE.TV, a company focused on brand strategy and content generation.
Eight years later, AFTERSHARE.TV, with offices in Barcelona, Madrid and Valencia and a team of 80 professionals, he has worked tirelessly for major brands including Grupo Atresmedia Televisión, BBVA, Bankia, Unidad Editorial, Fundación Trinidad Alfonso, Turismo de España, Poker Stars, TOUS, Grupo Danone, Grupo Z, Grupo Pascual, LFP, Euroleague, Buff, El Corte Inglés, Panrico, PUIG, Banc Sabadell, Barça Fans, Pago, Grifone, and NEON, among others.
In September 2011 Marc Ros once again paired up with Risto Mejide to spearhead BRANDUCERS, the first branded content forum in Spain. The forum, which offers brands, media and production companies a chance to meet first-hand, registered record numbers of participation and impact across the board.
Marc Ros was a member of the jury for the first Branded Content & Entertainment category at Cannes Lions in June 2012, the first Spaniard ever to hold such a position.
Ros and partner Risto Mejide also belong to an entrepreneurial system of 15 startups, contributing their marketing and communication expertise and resources.
In May 2015 AFTERSHARE.TV launched its first self-produced show with "Al rincón de pensar" for Antena 3 Television.
Sheila McGillivray: Founder, One Lady and a Tribe Advertising, Head of BCMA South Africa

Sheila McGillivray, is the Tribe Leader at One Lady and a Tribe Advertising, who singlehandedly put South Africa's very first live TV commercial, Hyperama Price Busters, on air, and who, with a passionate team working with her, has built the Centrum Guardian branded content campaign into the award-winner it has become.
The Guardians are the courageous folk who work for South Africa's Emergency Services – the paramedics, firemen and national sea rescuers – and together with the multivitamin brand Centrum, One Lady & a Tribe have made it possible to dedicate a TV series and award-winning campaign to them.
Sheila's knowledge of the advertising industry spans four decades. And, it's the years between then from JWT London, TBWA, Grey, McCann De Villiers to Saatchi Saatchi X and now that have provided Sheila with an intimate knowledge of the communications industry….her passion is Cause Marketing – doing good and doing good business.
Sam Zises: Founder & CEO [L]earned Media, BCMA USA President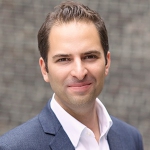 Sam Zises is the Founder and CEO of [L]earned Media, a content marketing and design agency.
Before [L]earned Media, Zises founded the social media startup Wendr, which he sold and licensed to Budweiser in the U.S., and BlackBerry in Latin America.
Zises' prior experience includes Ogilvy & Mather's OgilvyEntertainment and Big Fuel, where he developed and executed branded content campaigns for clients including American Express, UPS, IBM, Colgate-Palmolive, Fisher-Price, McDonald's, Yahoo! and KFC.
Zises has been a featured speaker at both Google and New York University. He is a leader of the Northeastern University New York City Alumni Chapter, where he graduated with a degree in communications and a concentration in media studies. Zises serves on the UJA-Federation of NY's Young Entertainment Executive Committee and was the inaugural Chair of the Birthright Israel Alumni Council of New York. Zises is also President of The Branded Content Marketing Association's U.S. Chapter.
András Furák: Portfolio Director Republic Advertising Agency, Chairman BCMA Hungary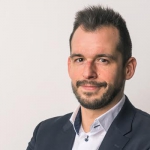 András Furák is the portfolio director of Republic Advertising Agency. Republic Group is one of the biggest independent branding agency in Hungary. They won the only Gold Lion winner awarded for the integrated campaign of that launched Vodafone Hungary. Republic is a partner of Siegel+Gale, New York and has managed successful campaigns including, T-Mobile, Coca–Cola and E-On.
Furák is part of the Republic Board and has fifteen years experience in marketing and communications. He worked for Axel Springer Ag where he was responsible for Portfolio communication and sales figures. He joined Republic Group in 2011 and is responsible for new business and executional branding processes.
He is a main organiser of BrandFestival, which is the most influential media and leadership summit in Central Europe. As a BCMA Hungary Chairman his main challenge is to educate the region from consumer and client side, to accept and use branded content as a new effective way of marketing.