We are delighted to announce our BCMA event focused on Cyber Security and how to protect yourself and your business from data breaches, IP theft and hacking
Cyber Security Best Practice For Individuals & Organisations
When systems are breached the impact can be wide-reaching from loss of income and customers to a dent in your reputation. Cyber security expert Paul Overton will give insight into how to improve your processes and IT infrastructure to best protect your organisation.
We have assembled leaders from the security industry including Trusted Cyber Solutions, City Of London Police and Lewis Silkin.
Date: 8th November
Venue: ADS Group LTD (Aerospace, Defence & Security) Salamanca Place, Lambeth, London SE1 7SP
Agenda
9.00 – 10.00 Refreshments and networking 
10.00 – 10.30 Online hacking and IP theft – the facts
City of London Police – Steven Salway 
10.30 – 11.00 Paul Overton, CEO Trusted Cyber Solutions
Break
11.20 – 12.00 Panel discussion: Paul Overton, Steven Salway, Tim Moran, Sash Rigby 
12.10 – 12.40 What you need to do to protect yourself – Lewis Silkin – Geraint Lloyd Taylor & Adam Glass 
12.40 – 14.00 Networking
Biographies
Paul Overton
Paul is Managing Director of Trusted Cyber Solutions. He has over 20 years experience in the design, development, operation and management of network systems and electronic security. In previous roles, Paul has been a director of a major Internet Service Provider responsible for security design and engineering, with clients including large multinational companies and government departments. He has also been global security design authority for a major telecommunications company. Paul has led security teams providing security audit, penetration testing, vulnerability scanning, secure network and server design as well as the design, testing, and deployment of firewalls, Virtual Private Networks, and public key infrastructures. In addition he has many years Project Management experience.
Steven Salway
Steve is an experienced Detective working for the City of London Police. His background is in the investigation of Fraud and Cyber Crime offences where for the last 6 years, he has specialised in  finding ways to disrupt the enablers of crime throughout the internet. Most recently, Steve has led on anti-piracy efforts, working with the film and music industry to prevent the infringement of intellectual property rights online. Steve has recently been awarded the 2019 Interpol Honorary Award for IP Crime Investigation, based on his innovative ways of disrupting harm online.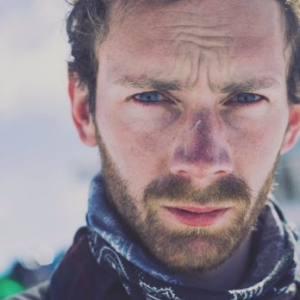 Sash Rigby

Sash is an experienced technical security specialist focused on utilising offensive techniques to compromise organisations through red teaming & real world cyber-attack scenarios. Throughout his career in cyber security Sash has focused on mobile application security, social engineering and physical security. As Technical Director of Modux, Sash leads the organisation to deliver boutique cyber security consultancy into FTSE100 telecoms, finance and UK Government organisations. Founded in 2008, Modux is a company built on a foundation of strong technical expertise, centred on delivering consultancy & research services. Twitter: @secdefect Insta: @sashbones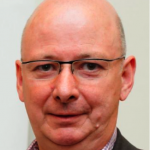 Tim Moran, Founder and CEO, LuJam Cyber

Tim is the Founder and CEO of LuJam Cyber. An ex Cold War Submariner, he now has 30 years' experience in IT Networking, Cyber Security and Cyber Intelligence. Tim previously held senior sales management roles within the finance sector at Cisco, Juniper and VeriSign before entering the world of start-ups in 2009. Gaining valuable experience in three early stage cyber businesses, Tim decided to go it alone founding LuJam Cyber in 2014. Using cloud based data science, LuJam provides jargon free, active cyber protection, risk and compliance solutions for Managed Service Providers targeted at their customers. LuJam accelerates the adoption of Cyber Essentials and CE Plus whilst also providing continuous monitoring for small businesses, charities, supply chains and in some cases home workers and networks of IoT/IIoT.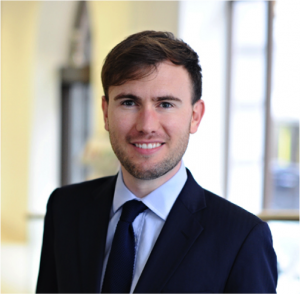 Geraint Lloyd-Taylor, Partner, Lewis Silkin
Geraint is a partner and deputy head of Lewis Silkin's Advertising & Marketing team. He was named Next Generation Partner for Brand Management by Legal 500. Geraint provides legal and regulatory advice on all kinds of national and international advertising, marketing, social and PR campaigns. He advises leading advertising and creative agencies, trade bodies, platforms, global brands and influencers. Geraint also advised influencers involved in last year's CMA influencer marketing investigation.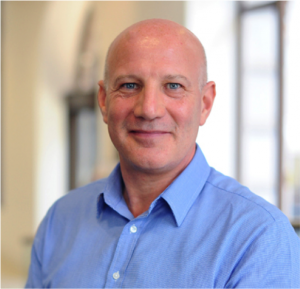 Adam Glass, Partner, Lewis Silkin
Adam is a Partner in Lewis Silkin's Disputes Resolution department. He specialises in IP, brand and reputation, and regulatory matters. Adam was previously a criminal barrister and in-house lawyer at a national newspaper group. He advises a number of prominent influencers, and represented various individuals who were the subject of the CMA influencer marketing investigation of last year.
Places are limited so please book your ticket here
Thank You to our Event Partners