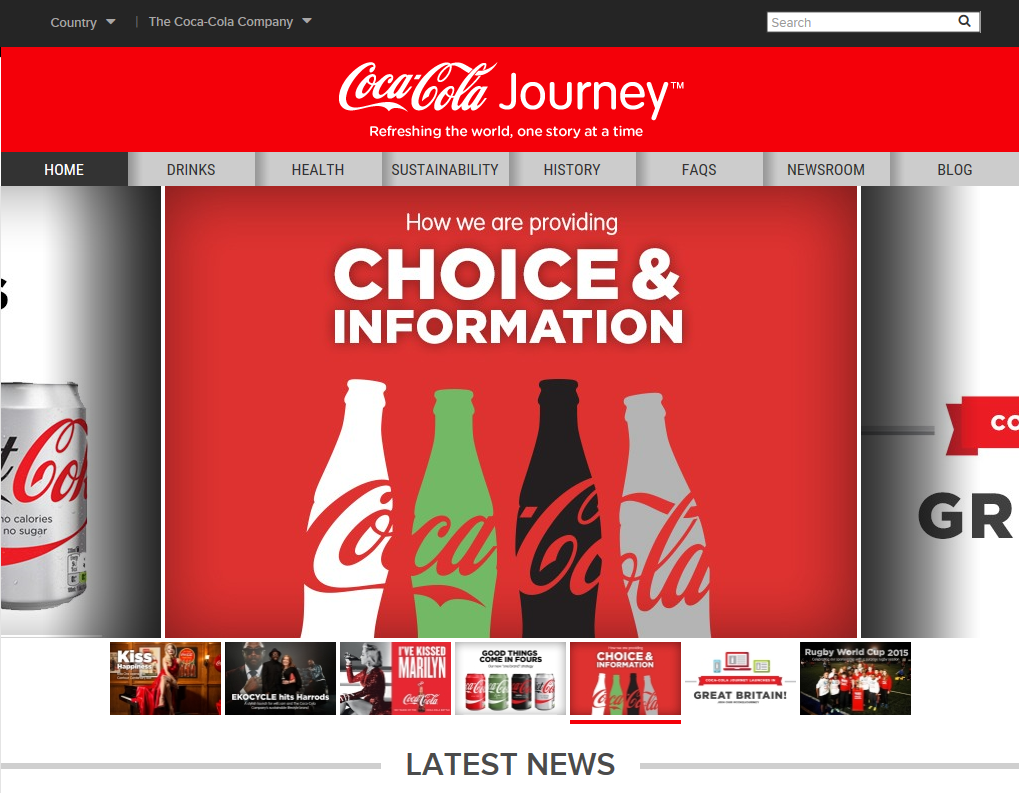 When it comes to using branded content as a key cornerstone of their marketing strategy, Coca-Cola has been a trailblazer. They fully understand the power of storytelling, creating innovative and highly entertaining content, which in turn, translates into more happy customers and brand advocates. They have an inclusive culture that encourages people to share their experiences engendering a sense of community. This gives them a solid foundation on which their new Journey platform has been built. We congratulate them on having the courage of their convictions and their vision to continue placing content at the heart of their marketing activity.
Last week saw the launch of Coca-Cola Journey a multimedia platform features a range of content to drive engagement by telling 
the whole story of Coca-Cola and more. It also includes an interactive Q&A section allowing consumers 
to read and ask about its ingredients, products and business.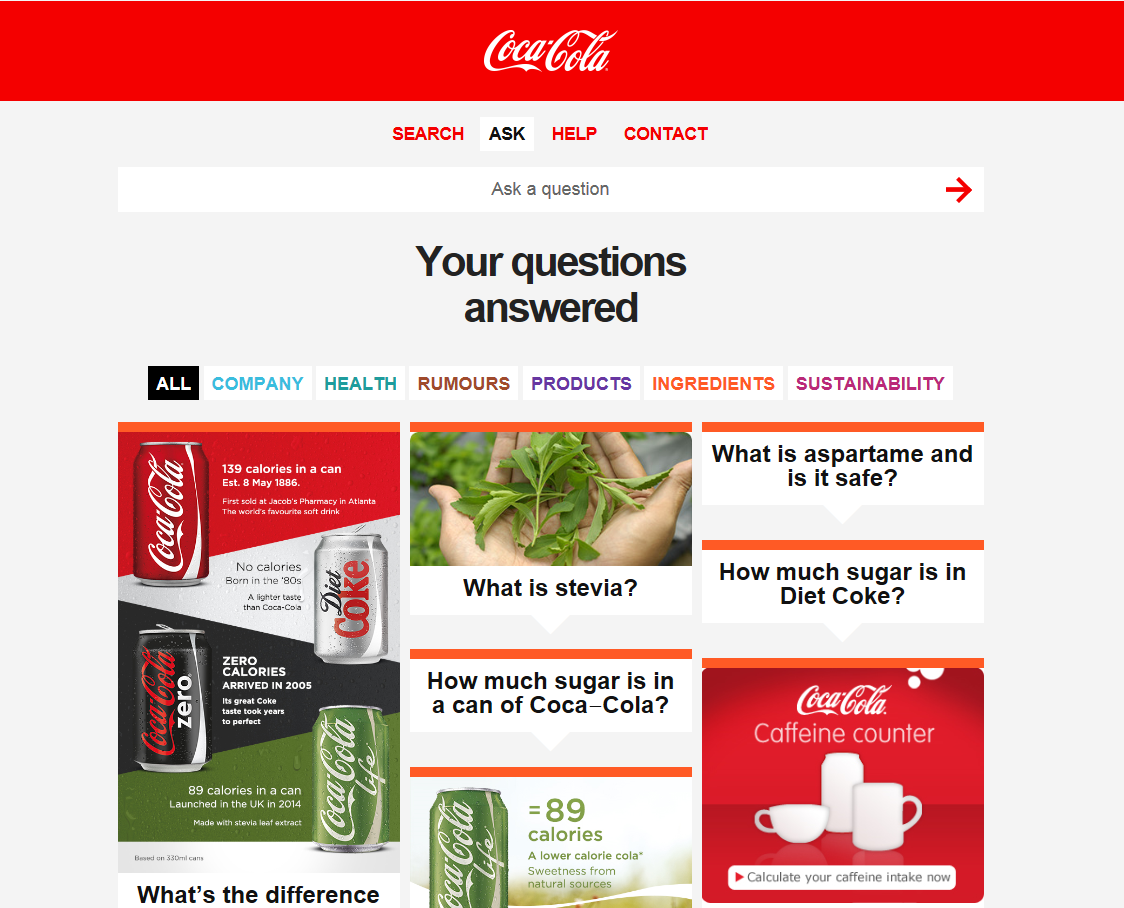 With a greater focus on storytelling, the platform will bring together all aspects of Coca-Cola for the first time, from what the brand is doing, as well as the Company, both locally and globally. This is a brave step as it replaces Coca-Cola.co.uk which has had more than 10 million unique visitors since launching in June 2010.
Coca-Cola Journey will include original content, designed to tell the story of Coca-Cola in a fresh and engaging way. The platform will also cover universally important topics and social causes making the site a rich, socially enabled digital platform, featuring both branded and non-branded content. The editorial style of the platform focuses on providing informative content, designed to educate in a simple manner.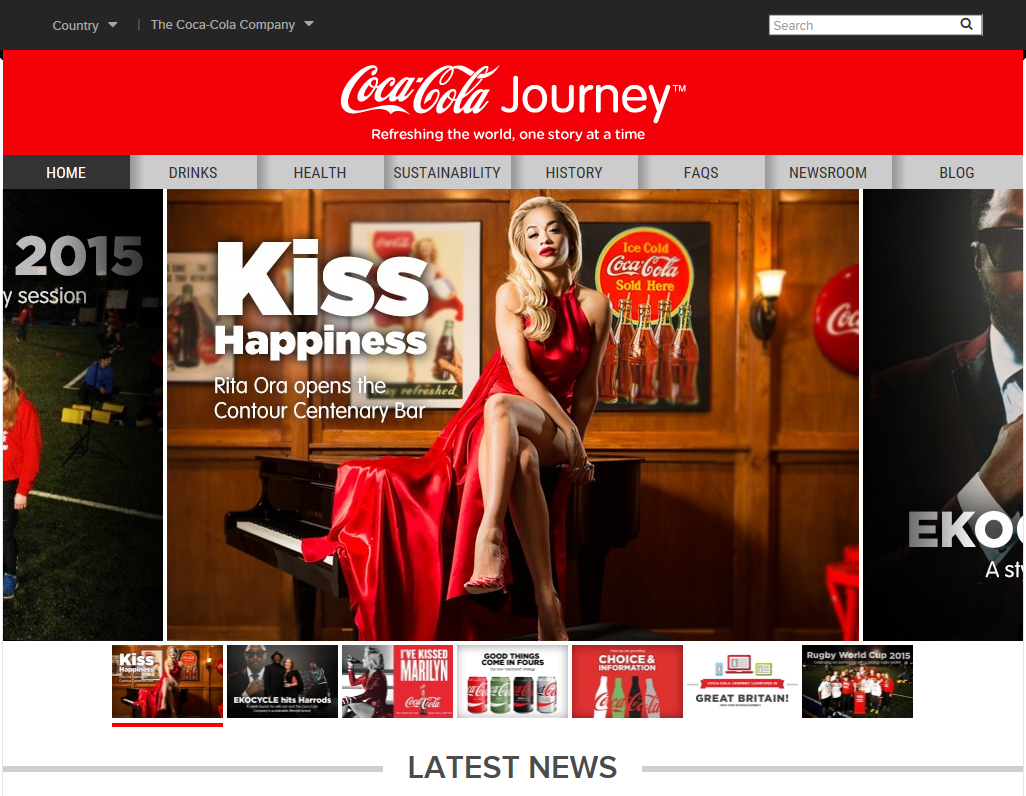 The launch of Journey, has exclusive content lined up, including:
• An inside look at Rita Ora opening the Contour bar in London's Soho to mark 100 years of Coca-Cola's iconic Contour bottle.
• From the launch of EKOCYCLE, will.i.am is interviewed about his ambitions for the brand, the reasons for his work with Coca-Cola and his advice for aspiring young entrepreneurs.
• A blog post from Jon Woods, General Manager of Coca-Cola Great Britain & Ireland, about the actions the brand is taking to help people reduce their sugar and calorie intake and be more physically active.
Coca-Cola's ambition for the platform is to move to more multimedia and curated content, investing in videos and graphics, and to work with a range of journalists, bloggers and writers.
We will watch with interest how this evolves and continues to the Coca-Cola branded content Journey.