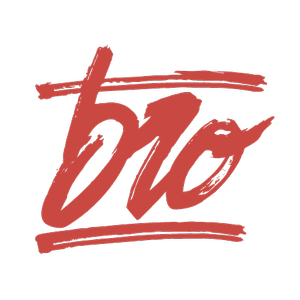 BCMA World View – Through our expanding network of BCMA Chapters, Affiliates and Partners, we strive to give our members a unique global perspective on branded content from across the globe. Our new exclusive series, BCMA World View, gives you an insight into what is happening in the wonderful world of branded content around the world.
Focus on Portugal – The advertising landscape has changed as we know it and the days of entertainment interruption by product focused push adverts are becoming scarce. Entertainment has become key to advertising success, with millions of products competing for audience engagement. Film theatres and online streaming platforms have challenged other media outlets, captivating global audiences that have become returning customers. More than ever brands are fighting for visibility, trying to avoid Ad-Blockers, fast-forward on home entertainment platforms and disappearing in a sea of audiovisual media.
Portugal has also grown to understand that brands must convey an attitude, have a social stance, to create a human bond with the end consumer. Our present consumer is savvy and highly selective and as demanding as never before.
Portuguese brands are focused on building a story around their products, in finding non traditional formats, but the change is incremental, as many are still afraid of sailing into unproven waters, holding onto established processes. It has been the effort of advertising agencies and production companies to inform brands on the power of branded content and create the trust needed to make that leap.
There seems to be an improvement of understanding in what branded content actually is as some companies have started to venture into this new form of entertaining advertising, however, there is still some need to explain the difference between product placement, real social experiences and branded content.
With the advent of social media, and the massive outreach these new outlets bring about, production companies, advertising agencies and brands in Portugal have recognized that the 30 second advert does not work for these specific platforms, as it needs to be more engaging and build trust. Some brands still show resistance, as branded content is more experimental, with no proven results and with few case studies about the direct sales impact.
BRO has been able to earn a lot of trust from its clients, as we are a multi-faceted company that understands the impact of presenting the truth and establishing a relationship between brands and their audiences. Within the multiple branded content projects of BRO, we would like to highlight the case study Galp EURO 2016 – LEAVE IT ALL IN THE FIELD.
The Galp Group is a Portugal-based holding company engaged in the oil and gas industry and renewable energy. As a sponsor of the national team, they launched a campaign during the Euro 2016 in association with the advertising agency J. Walter Thompson Lisbon and BRO production company, whose protagonists are the Portuguese who, by their own merits, succeeded in France. This is what the brand expected from the national team in the Euro, with the motto "Leave everything in the field".
An actress, a pianist, two entrepreneurs, examples of four Portuguese, representative of many others of a community that is estimated to be over a million people who "leave everything on the field", give us a glimpse of their lives. This campaign seeks to praise those who are not "afraid to work". These Portuguese "champions" are presented to us by several people whose lives have intersected with them, and which bear witness to their talent, effort and dedication.
Galp was the only brand to place emigrants at the center of its campaign to support the selection. With several brands speaking in support of millions of portuguese people out of the field to the 23 chosen within the four lines, Galp turned the communication in reverse speaking in support of the 23 who were joining the many portuguese immigrants in France who for several years left everything in the field, over One million who "by their own merits, won in France".
This stories of success where broadcasted on TV, online and soon became viral. The immigrants gave an example of hard work and constant effort that had to be followed by the players. For 1 month they covered more than 5.000 km and interviewed dozens of people and during that month Galp had the portuguese facebook Page that grew the most in visibility. And so grew the portuguese pride in and off of the pitch and the day we were all waiting for finally arrived: Paris, 10th of July 2016, the athletes did what everyone hoped for and left everything on the pitch. On the 109th minute Eder avenged 1984, when we lost the euro to France, and gave every portuguese the best monday of their lives.
For the future, we predict that the traditional formats will persist in time, complemented by new forms of advertising like branded content, catering to new media platforms. Storytelling has always presented us with intriguing and engaging narratives, which will continuously shape the content that we put out into the world. The present consumer is intelligent, searching for the truth and for products that have direct impact in improving their lives, and that is something we must place at the forefront of our content.
GALP CASE STUDY

GALP – EURO 2016 – LEAVE IT ALL IN THE FIELD (WEB)

GALP – EURO 2016 – BÁRBARA LEAVE IT ALL IN THE FIELD (TV)

GALP – EURO 2016 – RICARDO LEAVE IT ALL IN THE FIELD (TV)

GALP – EURO 2016 – ANTÓNIO LEAVE IT ALL IN THE FIELD (TV)

GALP – EURO 2016 – MAPRIL LEAVE IT ALL IN THE FIELD (TV)

SELECTED EXAMPLES BRANDED CONTENT BRO
MERCEDES – GARRETT MCNAMARA (WEB)
Automotive

BPI CAPACITAR – DANIEL (WEB)
Bank

BPI CAPACITAR – SUSANA (WEB)

L'ORÉAL – LOVE YOUR SKIN (WEB)
Beauty

SAGRES RADLER – BEER IN THE ORCHARD (WEB SERIES – EP 1,2,3)
Beverages by Sagres