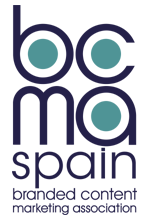 Across Spain the use of branded content marketing is rapidly expanding. For this reason we believe it is now the right time to launch BCMA Spain. The Chapter is being launched and run by leading agency and marketing professionals with great experience in developing and executing successful branded content campaigns.
President: Marc Ros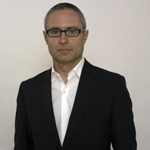 Marc Ros is a marketing and communications expert, founder and CEO of AFTERSHARE.TV, the BRANDUCERS branded content forum and member of the first Branded Content Jury at the 2015 Cannes Lions, as well as a lecturer, media contributor and guest professor at the Pompeu Fabra University and the Ramon Llull University's School of Communication in Barcelona.
Marc's career spans 26 years and a range of different companies, from national leaders like Lorente and Slogan and independent international companies like Wieden&Kennedy and Leagas Delaney to a major global group like Havas Media – Euro RSCG, where he was tasked with both creative and general management until finally being named vice president of advertising company Havas Group.
In 2007, in the middle of a global financial crisis and digital transformation, Ros partnered with Risto Mejide to launch AFTERSHARE.TV, a company focused on brand strategy and content generation.
Eight years later, AFTERSHARE.TV, with offices in Barcelona, Madrid and Valencia and a team of 80 professionals, he has worked tirelessly for major brands including Grupo Atresmedia Televisión, BBVA, Bankia, Unidad Editorial, Fundación Trinidad Alfonso, Turismo de España, Poker Stars, TOUS, Grupo Danone, Grupo Z, Grupo Pascual, LFP, Euroleague, Buff, El Corte Inglés, Panrico, PUIG, Banc Sabadell, Barça Fans, Pago, Grifone, and NEON, among others.
In September 2011 Marc Ros once again paired up with Risto Mejide to spearhead BRANDUCERS, the first branded content forum in Spain. The forum, which offers brands, media and production companies a chance to meet first-hand, registered record numbers of participation and impact across the board.
Marc Ros was a member of the jury for the first Branded Content & Entertainment category at Cannes Lions in June 2012, the first Spaniard ever to hold such a position.
Ros and partner Risto Mejide also belong to an entrepreneurial system of 15 startups, contributing their marketing and communication expertise and resources.
In May 2015 AFTERSHARE.TV launched its first self-produced show with "Al rincón de pensar" for Antena 3 Television.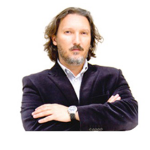 Pablo Muñoz, Vice President, BCMA Spain, President/CEO of FCB Spain
In 1999 he assumed the General Directorate of Draftfcb . He began his professional career in 1984 at Cia Magical Ideas. Until December 2006, he was President of the AEMI (Asoc . Spanish of Integrated Marketing Agencies). He has been on the Jury at the Cannes Film Festival in 2009 and 2014, President of the Jury at the Festival "El Sol" and EFFECTIVENESS Jury Awards, among others. He has lectured at various Masters and seminars, such as "Today is Marketing ESIC", "FOA 2012 -The Future of Advertising", "OMExpo 2012", among others. Author of "ENGAGEMENT MARKETING" published by Pearson publishing in its collection Financial Times. Director of the Master in "Branded Content and Communication Transmedia" at the Carlos III University of Madrid.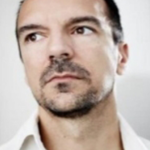 Javier Regueira, Director and Treasurer, BCMA Spain, Founder/CEO, Pop UP
Javier has 20 years of experience in advertising and marketing, having worked in multinational companies such as Leo Burnett, Grey, Nivea and Imperial Tobacco. He is currently founder and CEO of Pop UP Brand Content. He is a Doctor (PhD) of Branded Content by URJC and author of the blog "No Content , No Brand", considered by various sources as one of the top 10 marketing blogs.