South America and in particular Brazil, is a rapidly expanding market for branded content. The BCMA South America Chapter is being developed with the help of leading practitioners and will look to include like minded professionals who are passionate about building on the success of recent branded content campaigns in the region.
Chairman: Patrícia Weiss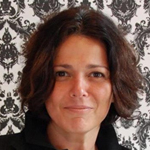 SVP Head of Planning with 26 years experience in Advertising and Marketing, extremely devoted to developing Brand Narratives for the powerful intersection of Marketing, Entertainment, Advertising and Culture, engaging fans through Non intrusive territories in the Era of Participatory Culture.
Advisory Board Member & Strategic Consultant of Asas da Imaginação, a Cultural, Art, Branded Content & Entertainment and Transmedia platform.
Worked at McDonald's, Citibank and in the agencies Ogilvy, Africa (ABC Group), DM9DDB, McCann and Leo Burnett. Also Co-founded the agency M&C Saatchi Brazil and designed the philosophy and culture of Wanted, a Transmedia and Branded Content & Entertainment Agency.
Check out Patricia's Brazilian Market Report from the Best of Branded Content Marketing (BOBCM) Vol II.