The Branded Content Marketing Association (BCMA) has re-launched in the United States of America. It will now be known as BCMA USA rather than BCMA North America and will operate under a Chapter agreement.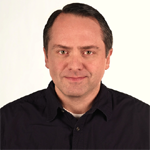 Mike Wiese, Head of Branded Content & Entertainment at J. Walter Thompson New York will guide the BCMA USA as President. A former BCMA Advisory Board member, Mike is an acclaimed leader in branded entertainment, focused on the creation of multi-platform content solutions with leading brands, media companies and production partners.   His work has varied from YouTube channel programming, to television movies and iconic Super Bowl advertising, while winning Cannes Lions, OneShow Entertainment, and audience awards at film festivals.  He's judged some of the top award shows for creativity, including The Clios, D&AD, OneShow Entertainment and Dubai Lynx.
The BCMA USA is focused on the evolution of brands as producers, publishers and media enterprises – with an emphasis on best practices and approaches to build sustainable content and entertainment brands. The BCMA USA will bring together the leaders shaping the content industry, to enable partnership and collaboration, and inspire creative and strategic approaches for the advancement of branded content and entertainment.
Andrew Canter, Global CEO of the BCMA said: "We have been working for sometime now to re-launch the BCMA in this key market. We are delighted to be working with Mike and are excited about the repositioning of the organisation moving forward."
Mike Wiese, President of BCMA USA said: "I am excited to help build the new BCMA USA. I see it as a league of content creators, programmers, publishers and brand marketers. Our mission is for storytellers to become better marketers, and marketers to become better storytellers.  The BCMA is positioned to help guide and shape our industry."