We are delighted to be partnering with the Influencer Marketing Hub, the #1 resource for all things Influencer Marketing. They are hosting Europe's biggest Influencer Marketing conference, Under The Influence, to date in London, on the 8th of November. The speaker and panelist lineup is packed with founders and CEOs from the industry's top companies. Attendees will learn from the best about topics relevant to anyone in the business-strategies for influencer activation, relationship management, the ins and outs of compliance, accurately measuring ROI.
If you're looking for one last marketing event to attend before the year wraps up, this is it! The agenda was designed not just to celebrate what influencing marketing has achieved, but to take an active role in shaping its future. The day will have something for everyone, from marketers to platform providers to agencies and influencers themselves. Speakers include Aaron Ru from Pinterest, Gil Eyal from HYPR, Pierre-Loïc Assayag from TRAACKR and many more.
If you're a brand, agency or Influencer this conference is an absolute must. Over 100 multinational brands including Nike, Pernod Ricard, Marriot, Deliveroo, SAP, Wella, Pandora have pre-registered to attend the event – if you're looking to follow suit, you can get your tickets here.
Conference details:
When: 8th of November, 2017
Where: The Crystal, London, UK
Time: 8am to 6pm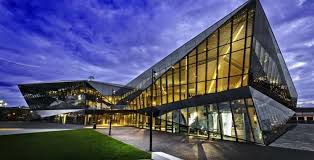 For further info, please email hello@influencermarketinghub.com